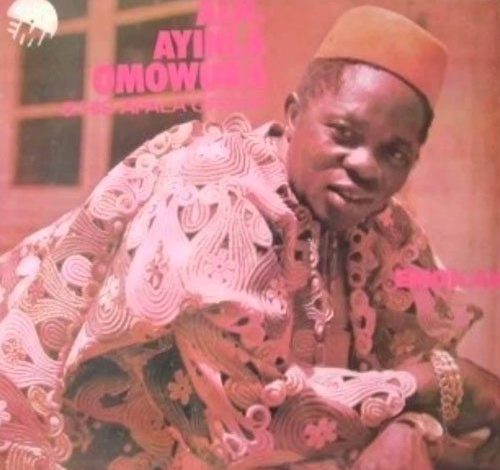 Archive
OCTOGENERIAN DRUMMER WHO DISCOVERED AYINLA OMOWURA SPEAKS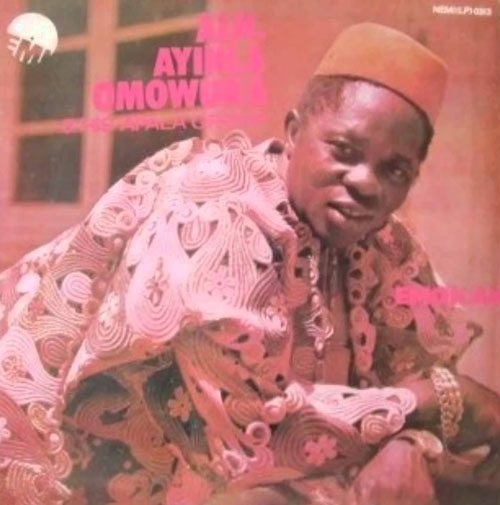 However, there is something not known to his fans and musical lovers across the globe, and that is how he got into the music which later brought money and fame to him. The late Ayinla was discoveredby one of his leading band members.
The musical crew member is the 90 year old Rahmon Adewale, popularly known as 'Onilu-Ola', who in an interview with Penpushing narrated how he discovered Ayinla Omowura who later became his boss, and how the band was formed.
 Adewale, a leading drummer for the band spoke to Penpushing about 37 years after the death of the popular singer and narrated how he invited Omowura to become the lead singer for the group. He also recalled that it was while beating drums at public events across Abeokuta that some of his fans suggested to him to look for a musician with good voice to complement his efforts.
Hear him "I was an Apala drummer, who entertained residents of Abeokuta and environs, when my fans cherished my performance and talent; they called on me to get a musician with good voice to complement my efforts."
He added "This was what led to my search, and I thereafter discovered Ayinla, who was then a trainee with a late Apala musician, known as Osho Oba."
Adewalestated further that the first time he approached Omowura to join him for a musical show, the latter expressed fear that his boss would not allow him. He said he persuaded the singer to lie to his boss that he was sick.
Recalling the era, he said the first show he attended alongside Omowura was at Igbogila in Yewa North Local Government Area of Ogun State, adding that it was after the event that the band was encouraged to start producing albums.
He also disclosed about the conflict he had with the deceased, explaining that, when proceeds were coming for the band, he (Ayinla) did not show concern for his (Adewale) welfare, and thereafter parted ways, but later resolved differences following intervention of notable fans of the band
"I dislike cheating. When money was coming in, he was not showing concern for my welfare. After complaining severally and he was not yielding, I decided to pull out from the band; but the quick intervention of some of our notable fans saved the situation and thereafter we resolved our differences", he said
The octogenarian also refuted insinuations that Omowura was a drunkard, saying "he was a lazy drinker, who after taking two bottles of beer would not go beyond that." He also took time to narrate how the singer died in 1980
The retired drummer in his narration said, Omowura was trying to retrieve a motorcycle he bought for one of the band members, called Bayewu, following differences between them. He said it was in the process that Ayinla trailed Bayewu to a beer parlour in Ago-Oba area of Abeokuta, to retrieve the motorcycle.
He said, a fight broke out between the duo and in the process, Baiyewu was alleged to have smashed a thick glass cup on Omowura's head, who slumped and died before getting to the hospital.
On the deceased marriage life, the drummer also said he played a role in the marriage after the wife's parents initially rejected the relationship due to what they believed was the musician's stubbornness.
Onilu-Ola as fondly called said his intervention and appeal to the parents made them agree to the wedding, just as he also disclosed that the crew was disbanded after the death of Omowura.