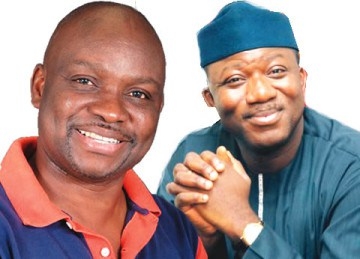 Archive
MY HANDOVER NOTE IS READY, FAYOSE TELLS FAYEMI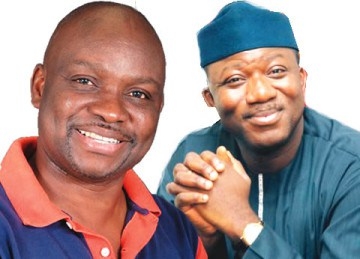 He described as mere fabrication, the claim that his Government had accumulated a debt of N117 billion as against the N18 billion it inherited, arguing that Fayemi was "already preparing excuses for his impending failure at the tribunal," .
Penpushing reports that, Fayose insisted that the State Government under him has no obligation to relate with any committee not empowered by law, stating that the Governor-Elect should wait for the handing over note that will be handed to him on October 16.
He said it was funny that the same transition committee that claimed it did not get any information from the State Government estimated the State debt at N117 billion, insisting that his administration only received N10 billion grant from the Excess Crude Account, which was released to all States for capital projects as well as Budget Support fund released to States by the Federal Government.
"It is on record that Ekiti State Government was indebted to the tune of N86, 013,689,097 as at October 16, 2014 that Governor Fayose took over. The debts are broken down as follows: Bank Loans; N15, 831,613,425.62, Bond; N26, 749,796,784.75, Outstanding Warrants; N15, 522,552,900.76, Outstanding to Road Contractors; N21, 286,126,749, Outstanding Remittances to FG; N709, 883,656.75, Outstanding Remittances (State Govt); N592, 995,374.89 and EKSG Public Servants Outstanding Emoluments; N5, 137,888,224.37," he said.
Penpushing reports that Fayose advised Fayemi to face the task of "defending the mandate that he stole and his fraudulent emergence as the All Progressives Congress (APC) candidate instead of treading the usual path of deceiving the public to cover up his failure"