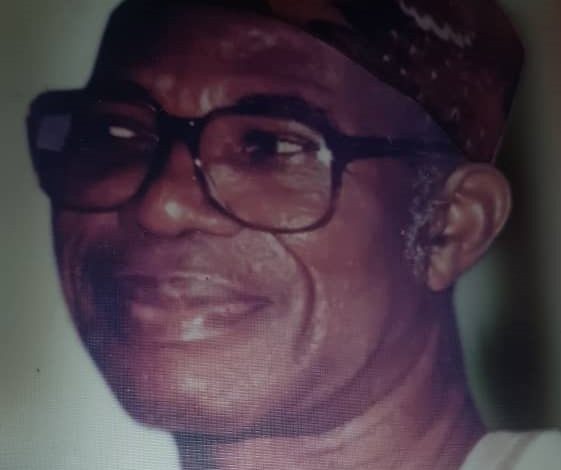 Entertainment
Mountain of Fire Ministry honours late famous Nigerian folks' songs producer, Dayo Dekede
The Mountain of Fire and Miracles Ministries (MFM) has honoured the late Nigerian foremost author and producer of folk songs and other popular secular as well as religious songs, who was also brain behind Ogun State anthem, Pa Dayo Dedeke with a concert
Penpushing reports that the concert in memory of Dedeke featuring excerpts from his music publication was held on Sunday, August 20,2023 at the Church Headquarters in Lagos, which was in collaboration with the Mountaintop Conservatory of Music, and arm of the church.
The ceremony which had in attendance who is who within and outside the country which include the General Overseer of the Mountain of Fire And Miracle Ministries (MFM), Pastor Daniel Olukoya, and his wife as well as notable clerics.
Penpushing further reports that the children of late Dedeke was led by his daughter, Yemi Dedeke-Olanrewaju to the ceremony, and also accompanied by friends of the family, which include Prince Dimeji Kayode-Adedeji (Founder Penpushing Media), Engr Tokunbo Odebunmi, Mrs Doyin Adebajo, Mr Funsho Britto and Mr and Mrs Babajide Nigwo. Princess Adebanke Ademola,Ms Kitan Oyesiku, Dr(Mrs) Fola Rogers-Saliu, Arch Nike Unazekin, Ms Femi Niwo and Yemi Odediran among others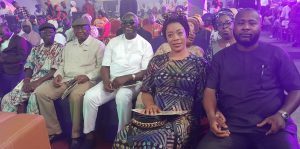 The short biograph of the deceased was part of the ceremony which stated that he was born in Iporo-Ake, Abeokuta and attended Abeokuta Grammar School and studied music under the late Rev Israel Kuti.
Penpushing also reports that Dedeke later went to England and studied singing, choral conducting, and composition at Trinity College of Music, London, and thereafter returned to Nigeria and was an Education Officer for Western State till his retirement.
The famous Egba born music tutor, taught folks' songs of Nigeria in many schools such as St Jude's, Ebute Metta, Lagos where he worked, and organized music for churches and social occasions, and conducted various programmes for schools, colleges, radio and television in a popular programme titled, 'Young Voices'
Penpushing reports that he was also involved  with curriculum planning in music for primary, teacher training colleges and secondary schools, as well as transcribed  and arranged folks songs and some other popular secular and religious songs which were published in his book titled,'Magbagbe Ile', in 1963 by Oxford University Press, London, part of which have been used for radio and school broadcast all over Nigeria.
The late Dedeke in 1976 composed the popular Ogun State anthem, 'Ise Ya', and towards the end of his civil service career in the Ministry of Education, was appointed the first Ogun State Liaison Officer in Lagos.
Penpushing further reports that he later retired from the civil service in 1979, as Ogun State Chief Protocol Officer in the Governor's Office in Abeokuta, and until his death the Diocesan Organist and Master of Music in the Egba/Egbado Anglican Diocese, Ogun State.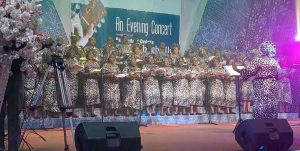 The General Overseer of the Mountain of Fire Miracles and Ministries (MFM) in his welcome address pointed out that Dedeke was an astute musician, who was widely acclaimed, stressing that it was noteworthy  in celebrating him, hence, the decision of the church to organize the concert.
'It is noteworthy in remembrance of him that it was he who composed the popular Egba Anthem (Ise Ya). He also composed a lot of choral works which were published in a volume titled,'Magba Gbe Ile' by Oxford University Press in London dated 1963', Olukoya said
'The choral works are in Yoruba language and many of them like 'Iwe Kiko' and 'Ise Oluwa Ko le Baje', have become household songs till date. For this reason, we are showcasing most of his artworks in this concert', the clergyman stated
Penpushing also reports that Olukoya said he was a fan of the late songs' writer and producer because of the simplicity, adding that it is simple, straightforward and delightful tunes both in the sacred and secular idiom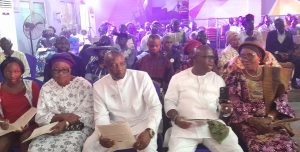 'We have a virile music programme at the MountainTop Conservatory of Music and we have a strong department of Music at MountainTop University. These are the channels we use for promoting the works of this great Nigerian masters of music. This particular concert is part of the programmes of the MountainTop Conservatory of Music', Olukoya emphasized
'We hold this concert as part of our effort to appreciate and showcase the works of those musicians who have paid their dues in the music industry and nation building. We recently hosted a concert for Reverend John Aina when he turned 80 years and were planning that of Pope Dopemu before he went to be with the Lord a short while ago. All this is done to plant for posterity, the works of this musical patriots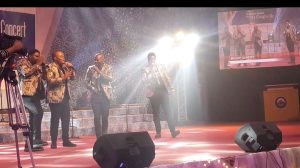 Penpushing reports that at the colourful events the performance session by the church music department include showcasing of 26 folks' songs of Dedeke, as well as cultural display of some of his works, and presentation of Beulah Quartet to the admiration of the guests
The daughter of the deceased, Mrs Yemi Dedeke-Olanrewaju who spoke on behalf of the family expressed appreciation to the church for the befitting and well-organized concert in honour of their late father.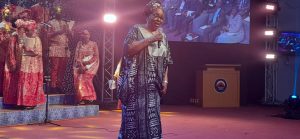 Penpushing further reports that she said she was sure that with the laudable project, their late father would be happier and smiling in heaven, adding that showcasing his (Dedeke) artworks by the musical crew of the church was commendable.
The daughter emphasized that the family is much appreciative, adding that their late father lived a well life spent and contributed meaningfully to the society, Nigeria and the world at large through his numerous artworks, and prayed for his gentle soul to continue to rest in peace
FOOTNOTE: You want to share story with us? You want to advertise with us? You need publicity for product, or service, or   event? Contact us on WhatsApp +2348073463653 or email [email protected]