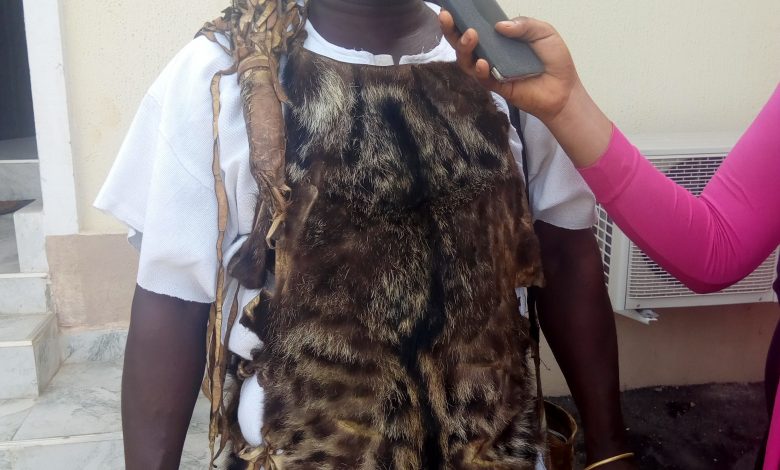 Archive
MEET TRADITIONAL POET OF OONI PALACE WHO IS ALSO PATHFINDER FOR MONARCH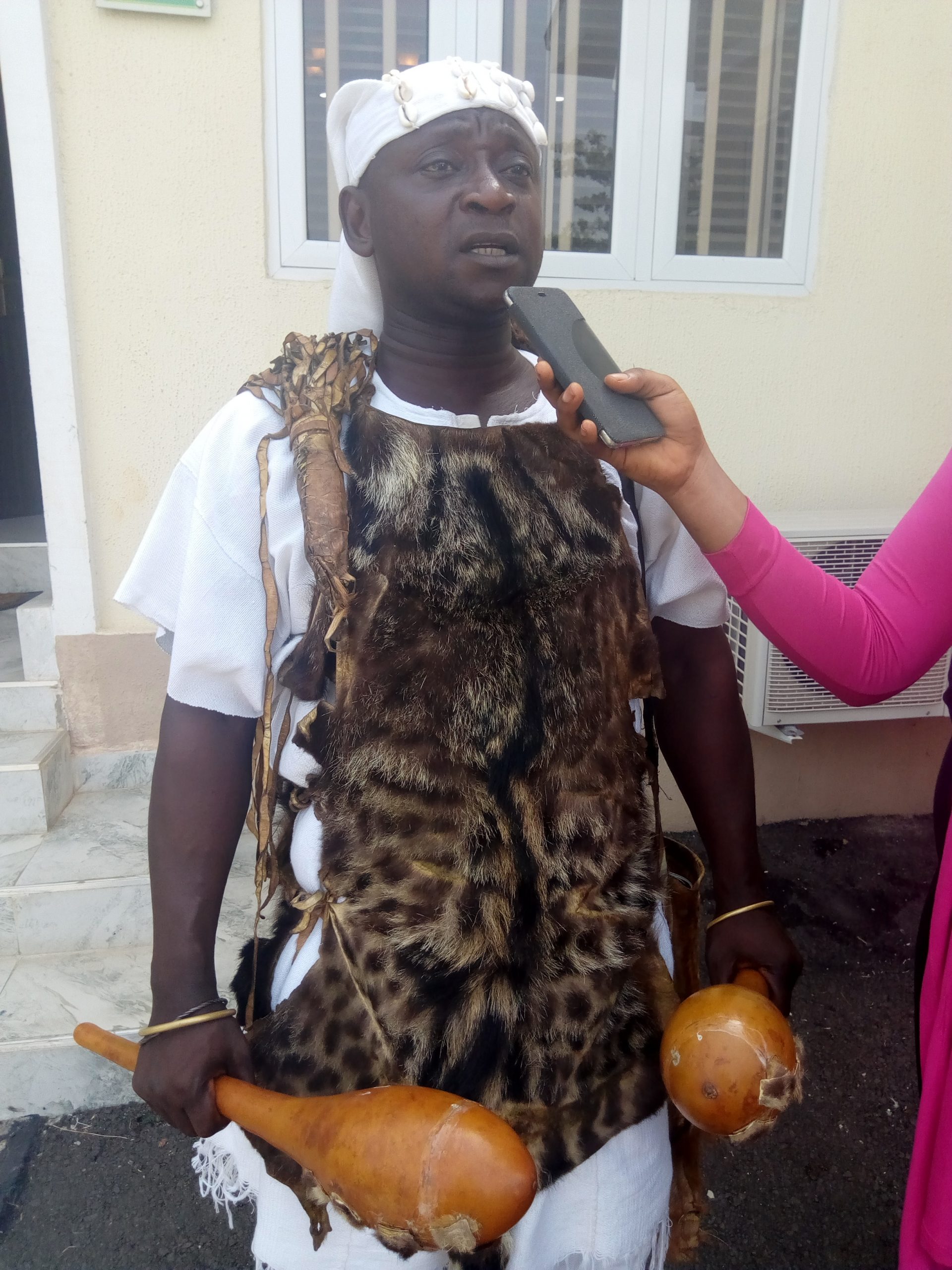 He is a family man married with three children and has been a  palace staff playing the role of poet for over thirteen years, explaining that he worked with the late Ooni of Ife, Oba Okunade Sijuwade for ten years, and continued with the incumbent monarch, which is now in his third year on the throne.
'I have been in the palace as spiritual head of Ogun worshippers for thirteen years, the first ten years was with the late and immediate past traditional ruler, Oba Sijuwade, and now spending the third year with the current monarch, His Majesty, Oba Adeyeye Ogunwusi', he stated.
Speaking further Oderinde said he is passionate with his roles as traditional poet in the palace, and as a pathfinder on every trip of the monarch, disclosing that, within his last three years with the monarch, he had travelled with him to over ten different countries.
'I can conveniently tell you that, Kabiyesi has been good to me, I have within three years traveled with him to ten different countries across the globe. I am the Kabiyesi's pathfinder to all functions, and this is done to pave way for successful outings', Oderinde added.
The palace poet, who love tradition and culture with passion said, he inherited this from his family, and his reputable hunter father, known as Rabiu Odeaperin, adding that his grandfather was also a renowned hunter in his days.
'Kabiyesi is a good father, who wipes away tears of sorrow of individuals. He loves to uplift the needy and downtrodden, and he does not believe in impossibilities. Kabiyesi loves',the palace poet emphasised
He further added that, another role he played in the palace is waking up the monarch every morning, pointing out that, traditional rulers doesn't wake up on their own, but return from sleep with the aid of spiritual power coming from Ijala, associated with eulogies.
'Another role I play in the palace is waking up the royal father every morning, with eulogies. As tradition and culture, monarchs doesn't wake up on their own,but gradually brought back to life with eulogy(oriki). The monarchs are close to God while asleep, and the only way to bring them back to life is through ijala(eulogy). The eulogy propel their return to life, and this what I do daily'
Penpushing further reports that, the palace poet disclosed that, for every time he engages in the exercise, he always found himself in another realm, and become spiritually powerful, which amazed the audience and guests at functions.
He also revealed that, in many countries he had accompanied the Kabiyesi to; he was always an attraction to citizens and residents because of his regalia, as well as his performances at functions, adding that, on a number of such trips many approached him to have his telephone contacts and take photographs with him
'In many countries where I was in the entourage of the Kabiyesi, many are eager to get closer to me, some approach me to get my contacts, while many always request to take photographs with me. I can confirm that, this occurred in USA and Germany to mention a few', he added
On whether any of his children would take over from him, Oderinde explained that, God determines that, explaining that, his children are still learning the rudiments of the rich culture, but noted that, whoever would take over from him, must have passion for the job