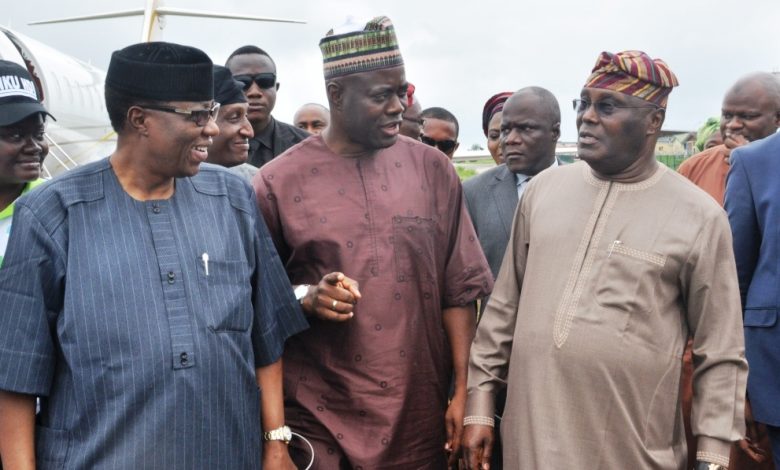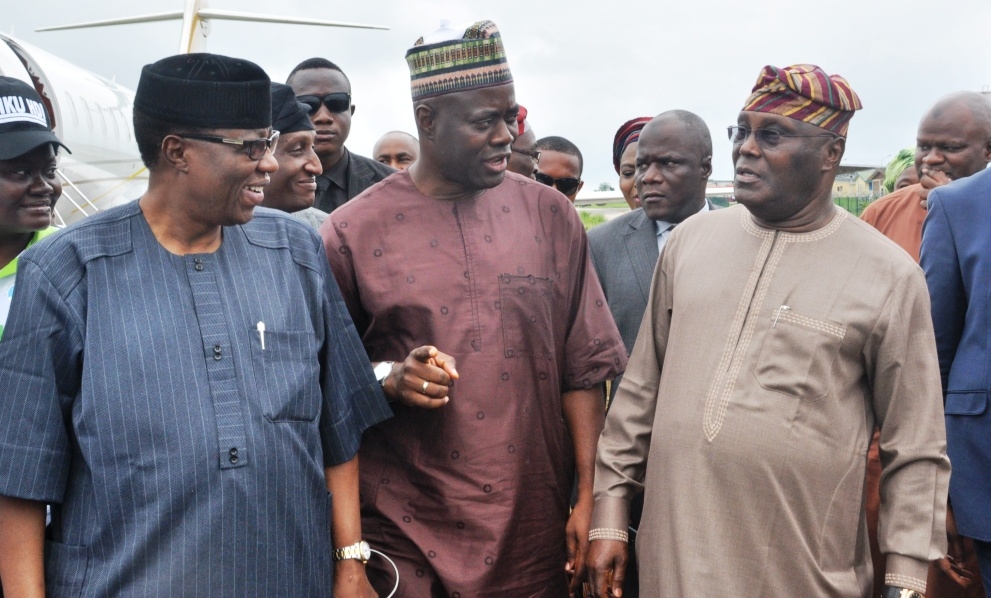 Archive
LET US VOTE OUT ALL PROGRESSIVES CONGRESS IN 2019, SAYS ATIKU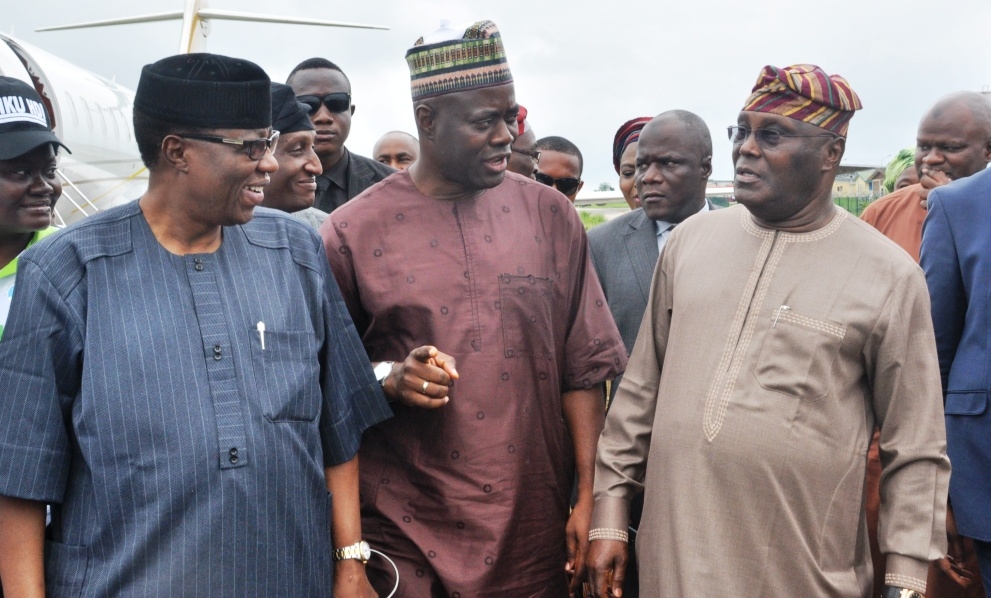 He reiterated that he came to Ibadan to re-write history as he want all the party faithful to be ready to team work and make sure that the All Progressives Congress(APC) led administration do not return to power come 2019 general elections.
"This State must be govern by PDP Governor and Nigerians must return back the power to the PDP come 2019" Atiku said.
Penpushing reports that, the Presidential aspirants were accompanied by his campaign Director General who was the former Governor of Ogun State, Otunba Gbenga Daniel, Senator. Kamorudeen Adedibu, former Deputy Governor of Oyo State, Alhaji Azeem Gbolarunmi, Alhaja Bosede Adedibu, Elder Wole Oyelese, PDP aspirant in Oyo State Engr. Seyi Makinde and his campaign team.
Speaking on behalf of the party Executives in the State, a party leader, Elder Wole Oyelese commended Atiku for coming to Oyo State and promised him that the Peoples Democratic Party (PDP) in the State will make sure that things work out fine for the party come 2019 general elections.
Hear him "I can assure you that this State will deliver for the Party come 2019 and we will make sure our party returns to Government both at States and at the National level come 2019 general elections"
Penpushing reports that, Atiku was received by the executives of the Peoples Democratic Party (PDP)  in the State led by Hon. Wasiu Adeleke, Hon. Ayo Adeseun, Senator. Hosia Agboola among others