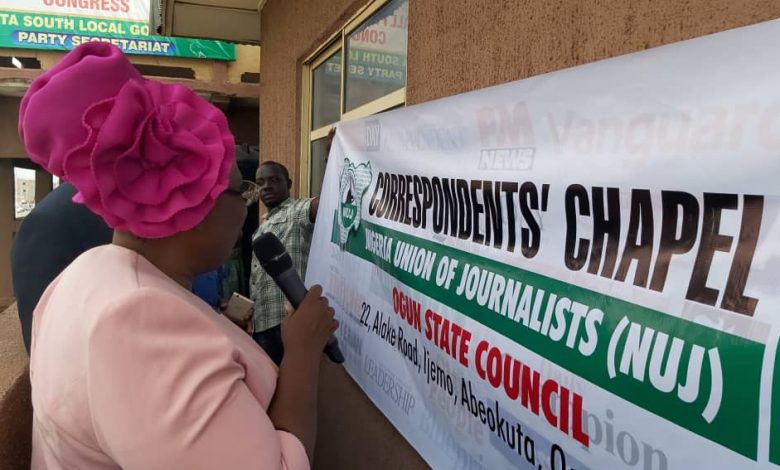 Metro Plus
Journalism: Ogun State Correspondents Chapel commissions new secretariat
The Ogun State Correspondents of the Nigeria Union of Journalists (NUJ) Council on Thursday commissioned a new secretariat located at the Ijemo area of Abeokuta, known as 'Fleet Street' in the media world.
Penpushing reports that, the commissioning of the storey building at number 22, Ake road was conducted by the leadership of the Nigeria Union of Journalists(NUJ), Ogun State Council led by its Caretaker Chairman, Mrs Omolola Adeyinka accompanied by the Secretary, Wale Oluokun
The Caretaker Chairman, speaking at the colourful ceremony advised all chapel members to always get involved in the scheme of things, adding that the unity of the chapel is important to the success of the mother body, which is Nigeria Union of Journalists (NUJ).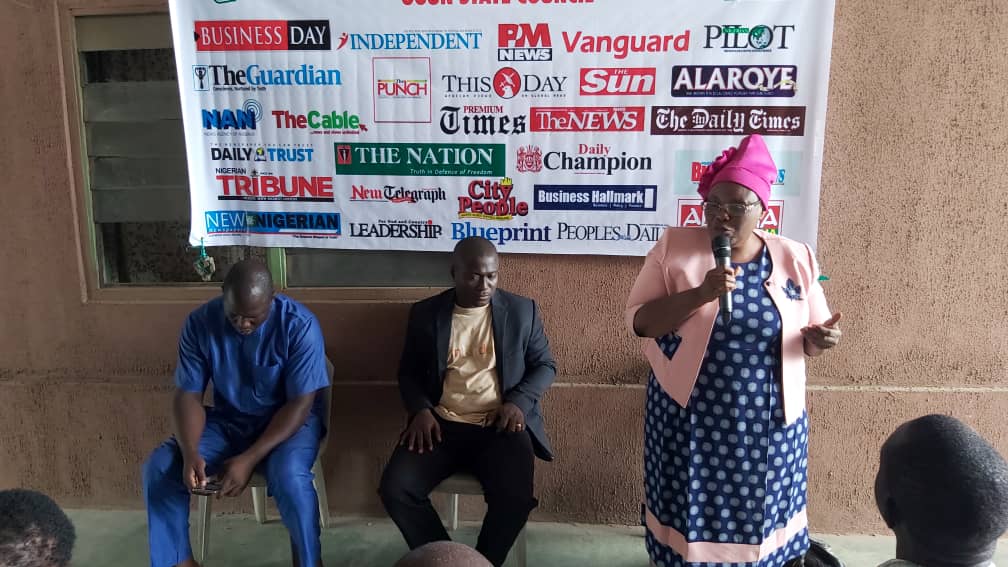 Penpushing further reports that, Adeyinka praised the proactive measures and steps by the Razaq Ayinla led executive of the chapel in the provision of a befitting secretariat, which is confirmed as conducive environment for members to practice.
The Caretaker boss, pointed out that, Ayinla who by his election is a member of the State Executive Council(SEC) of the union, noted that his attendance and contributions at the State Executive Council(SEC) meetings has been productive
Penpushing also reports that, she called on any aggrieved members of the chapel to toll the line of peace and come back to the fold, adding that the council and the chapel is willing and ready to accommodate them anytime.
The Chairman of the correspondents chapel, Razaq Ayinla in his welcome address emphasized on the need to close ranks with all aggrieved members in order to move the chapel forward, and called on all members, the elders, those who have served and those serving in one capacity or the other to come together and resolve the issue at hand once and for all.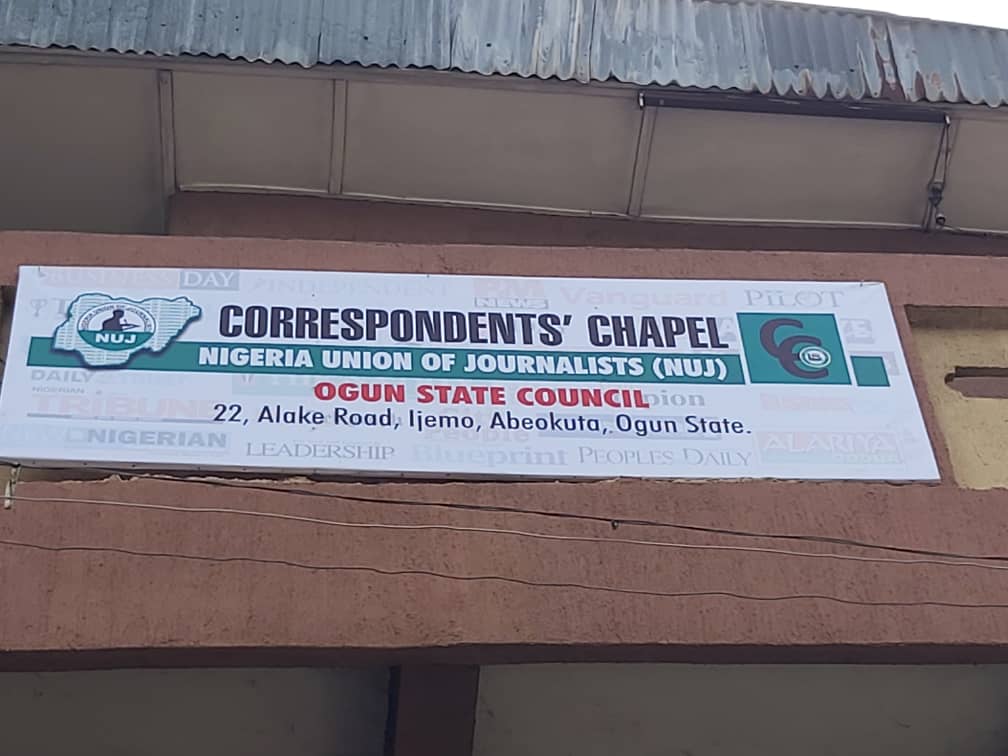 "Except we want to play it down, we have issues at hand. God will come to our aid, but we have to start the process and we must start the process with all sincerity. But in the meantime, we are commissioning the official secretariat of the chapel today, that will serve as the official office of the correspondent chapel of the Ogun NUJ, and I pray this will be the beginning of good things to come to all of us" he stated
The former Zonal Secretary of the Nigeria Union of Journalists (NUJ), Prince Dimeji Kayode-Adedeji in his remarks noted that his presence at the commissioning of the new secretariat was an evidence of obedience to constituted authority of the state and national body of the union.
Penpushing reports that, the elder in the council and chapel emphaised the need to respect leadership of the organizations anybody belongs to, hence, his resolve to abide with rules and regulations of the union both at state and national levels.
"A responsible follower will follow the instructions of the leadership. And I am also standing here today to say that I am not against the leadership directives, so am here today to follow the right direction of our leaders, because all over the world, leadership is leadership and must be respected. We must always try as much as possible to obey the constituted authority in everything we do" he added