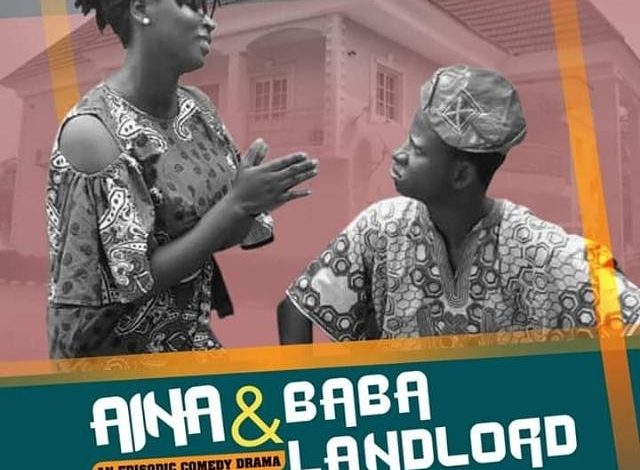 Archive
JOURNALISM GRADUATES RELEASE CHART BUSTER COMEDY FILM, AINA AND BABALANDLORD SERIES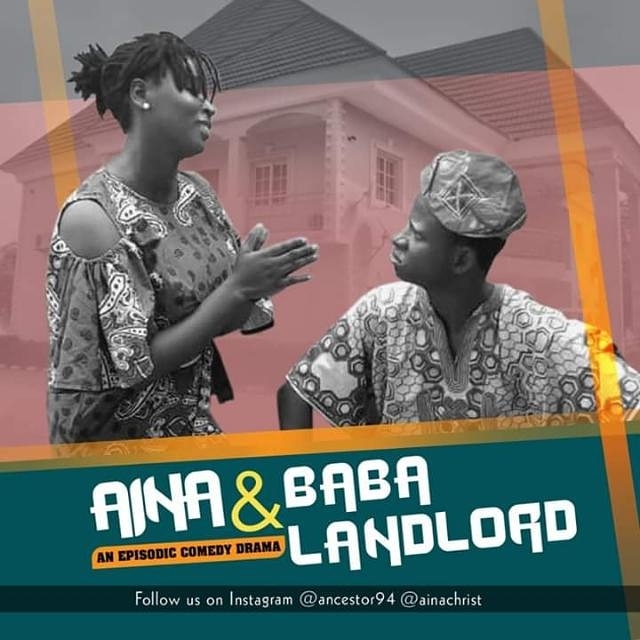 The duo talented comedians are recent Graduates of the Nigerian Institute of Journalism (NIJ), Ogba, Ikeja, Lagos State, a prestigious Institution of Journalism, and in an interview with Familugba, on the idea behind the comic drama, said "A lot of things facilitated the comedy series, firstly a lot of people are victims of Landlord's victimization, abuses, etc.
"This act is common, especially in Lagos State. Often times, ladies fall victim of Landlord harassment and it's quite surprising how they endure the harassments, abuses, exploitation, just because they don't want to be ejected from the rented apartment".
He added, "After deep thinking, we birth the concept and we titled it 'Aina and Baba Landlord. We took the roles ourselves, we got into the scenes; put ourselves to act the ugly experiences or activities of Landlord and tenant. I take the form of an old man to play the role of a Landlord while Aina act as my tenant".
Penpushing further reports that, Familugba disclosed that, the idea started like a joke but it now turns out to what everyone loves, and has earned them support from the people, adding, "our thoughts were seasoned and our imaginations were processed, it started like a joke but today everybody loves what we do and we have earned respect and support from people".
However, he further revealed that during the implementation stage, it was decided to project 'our message in a comic way, although it is a comedy series, and at the same time it has a message it send to the people'.
Penpushing also reports that the Aina and BabaLandlord comedy series show started early this year with about nine series of episode already produced.