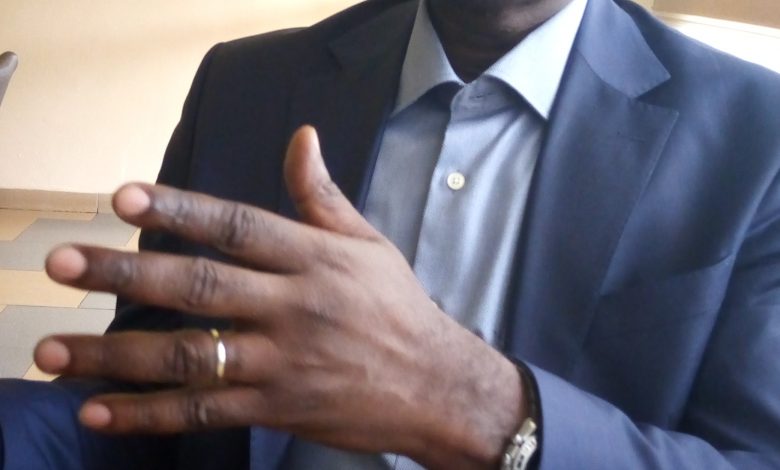 Interviews
Trending
INSTITUTE OF CHARTERED SECRETARIES, ADMINISTRATORS SET TO LAUNCH OGUN CHAPTER
Yanju Uwala in Abeokuta
The Institute of Chartered Secretaries and Administrators of Nigeria (ICSAN) is set to launch its Ogun State Chapter with election of first set of its executive to run its affairs for two years as stipulated by the constitution.
Penpushing reports that the immediate past National President of the Institute, Samuel Kolawole made this known in an interview shortly after the Institute meeting held in Abeokuta, which put in place Interim Committee ahead of the inauguration.
The former boss of the association disclosed identities of the Interim Committee   members as include; Mrs Taiwo Olusesi(Coordinator),Mrs Yomi Sofowora(Secretary), Mrs Taiwo Ayewunmi(Treasurer) and Mrs Bukola Adebayo(Publicity Secretary)
Penpushing further reports that Kolawole who finished his tenure as the President in July, 2019 disclosed that, the inauguration of the Chapter is scheduled to hold in December, adding that this became necessary in view of the impressive growth of the association across the country
'My name is Samuel Kolawole. I am the immediate past President of Institute of Chartered Secretaries and Administrators of Nigeria. I finished my tenure in July, 2019. We are here today along with the current Vice President of the Institute; we have come to have a meeting that is supposed to berth the Ogun State Chapter of the Institute of Chartered Secretaries and Administrators of Nigeria (ICSAN)'.
 'It is something we have been working on over the years, even when I was the President. Ogun State is very close to Lagos, but Ogun State does not have a Chapter, the National Secretariat is in Lagos, Lagos State has a Chapter, Oyo State has a Chapter, Edo, Delta, has a Chapter, Rivers has a Chapter, Akwa-Ibom has a Chapter, Abuja is also a chapter', he explained.
'Maybe because of the proximity to Lagos, most of our members in Ogun State are always relating directly with the National Secretariat, many are even members of the Lagos State Chapter but we looked at the number that we have and it is growing, and many of them are even upgrading and getting to the level of Fellows, and we thought that we should establish Ogun State Chapter of the Institute, we've been working on it for the past two or three years, but today we are holding a meeting that is supposed to kick-start the establishment of the State Chapter, that is why we are here', he said.
Penpushing also reports that explaining on what exactly is the association all about, he said, Institute of Chartered Secretaries and Administrators of Nigeria, is the only Institute that is authorised by law in this country to train people and certify them as Chartered Secretaries and Administrators'
He added, 'members are trained in corporate governance, even in administration, they are trained in management and in so many different areas, as you notice from the name is, Institute of Chartered Secretaries and Administrators, so we have our roles, Chartered Secretaries, are in the forefront of corporate governance, you are aware of the new code of corporate governance that was released, that is about how companies are, to manage how they are, in such a way that there is fairness to all stakeholders',
'Our members are Company Secretaries of Organisations, we have members who are risen to become Directors of their Companies because of the virtue of their training. When we talk about Chartered Secretaries, people think of Secretaries in terms of the stenographers or those person who seats, those who you see before you see the boss, no, Chartered Secretaries, we are talking of Secretaries in terms of Executive Secretaries, in terms of what the Secretary to the State Government, for example would do, so they are administrators, they are people who facilitates the running of Organisations and that's what we are'.
' The administration part of it is well known, that is popular but we are also governance professionals, when you talk about governance, you're talking about how companies are managed in such a way that they are fair to stakeholders, we are expert in that area'.
'With the inaugural meeting that we have had today, we believe that all the necessary requirements to establish a Chapter are on ground and it's our intention that today we set up an interim coordinating committee for Ogun State Chapter, so it's our hope and our plan that before end of this year proper election would be done, and the Chapter would finally take off, and we hope to have the  formal launching of the Chapter sometimes before the end of this year.
Penpushing reports that, Kolawole stated that, the association has been in existence over 50 year in Nigeria and started as a as a part of Institute of Chartered Secretaries and Administrators, in United Kingdom
 'We have been in existence for over 50 years in Nigeria, we started as a part of Institute of Chartered Secretaries and Administrators, in UK but some years ago by virtue of the laws of Nigeria, we became Chartered in Nigeria, few years ago, we also started our own internal examinations, in years past, when people like us took the exams, it was organised from London, but we discovered that the laws in the UK are different from the laws in Nigeria and we did with a lot of that, so we domesticated and we start taking our exams in Nigeria over 50 years ago', he disclosed.
The former President added further that those who are in government establishment are also members of the Institute, stating that, 'yes, they are part of our members, we  have a lot of lawyers as part of our members, we even have accountants as part of our members. We have people who are administrators as our members, so it cut across boards because the nature of our profession is that we are trained in so many different areas, and there are many different areas that people can key into as part of the profession'.
Penpushing also reports that, Kolawole while speaking on criteria to be member explained thus, Well, you have to take our exams, for those who are graduates, we have exemption for them but will take the examination, and you pass the examination you become member  of the Institute'.
'Recently, this year, first time, we had what we called the "Executive Route to Membership" in which case we look at professionals who are established in different areas at high levels and we give them an opportunity to become members of the Institute through what we called the Executive Route, where we set a special criteria for them to fast track their membership of the Institute'
'This was not just done for anybody, we didn't just open it and say everybody come to be part of the Institute, but the training we gave to them was short but was rigorous, and we look at people who have accomplished a lot in their profession, for example, we have people who have become company's secretaries of that organisations for 10-15 years, we bring those kind of people in, we integrate them and give them the orientation, and the training to become our members, that was not the first time this year, that is another route to becoming a member but that is reserved for excellent people'.
The Institute leader on the on the professional body's relationship with  the Federal Government said, 'well, we are established as an act of government, so based on that act, government is allowed to nominate members to our Council'.
' Our relationship with government is much at different levels, because when you talk about governance is not only in terms with private sector but also of the public sector, our members has participated in quite a number of the new National Code of Corporate Governance 2018 that was launched this year',
'In drafting that Code, we have nothing less than three of our members in the CID committee, and was put together, they also talk of our experience and the professionalism that our members are in drafting that Code, which  Financial Reporting Council of Nigeria put together in regulating Corporate Governance in Nigeria.
The immediate past President also shared his tenure experiences sayin,'well,, because it's just for two years it was intensive, it was challenging, like I said I finished my term in July but for those two years, it was very intensive and there was no point, of course you will face challenges in any leadership position, because you're coordinating people with different views but you must have the patience and the maturity to be able to handle the different view',
'Of course there will be a time, you will feel this is the right thing to do but even if it is the right thing to do, you still have to convince them that this is the best thing otherwise, you will face opposition to some of your views, you have to handle that with maturity but there was no time I felt fed up. It was intensive, you know for the two years, it was full of a lot of activities, it was a good experience',Kolawole said.