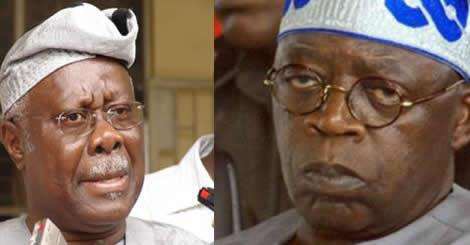 Politics
I will renounce my Nigerian citizenship if Tinubu becomes President, says Bode George
The former National Vice-Chairman of the Peoples Democratic Party(PDP), Chief Bode George has declared that he would renounce his Nigerian citizenship if national leader of the ruling All Progressives Congress(APC) becomes Nigeria's President.
Penpushing reports that the 75 year old former military Governor and a renowned politician made the declaration while speaking on a Television show programme, stressing that Tinubu is not qualified to be Nigeria's president.
The chieftain of the opposition Peoples Democratic Party(PDP), in reaction to statement credited to Adeseye Ogunlewe who posited that Tinubu is the best candidate for Nigeria as President, declaring that Ogunlewe position was nonsensical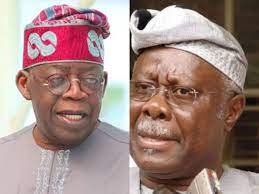 Penpushing further reports that, George accused Tinubu  of appropriating the resources of Lagos State and using it to destabilise the opposition Peoples Democratic Party(PDP), adding that Ogunlewe, a former chieftain of the party before moving to All Progressives Congress(APC) was dancing like a masquerade in the market with that his comments .
"When I listened to [Adeseye] Ogunlewe saying he is the best candidate for this country that kept me thinking. Because if you go into your archives you would have seen the comments, vicious comments made by Ogunlewe against Bola Tinubu. Because he's there now?
"Why can't people be consistent? Why are you dancing like a masquerade in the market? If we take the eight years he spent as governor in Lagos to put on a scale between one and 10, he'll not score more than 1.
"We are still talking about the way he has appropriated the resources of this state. Alpha-Beta that he is still using to appropriate the treasury of Lagos state, is still on. For God's sake, so is that the kind of man we want? No sir."
"I am ready to debate with Ogunlewe anywhere, even in the graveyard at 3 0'clock in the morning. He's talking absolute nonsense. The best man to be Nigerian president? I will do whatever is necessary to review and renounce my citizenship. That kind of fellow? You think Lagos is better off? You all live here. See the traffic. Once the rains are here look at the state, no drains. look at what they put at the Bar Beach;, he said.
Penpushing reports that, as at the time of filing this report, the chieftain of the ruling All Progressives Congress(APC) was yet to declare his interest to contest the President seat of the country, but various groups have emerged championing his candidacy  ahead of the 2023 poll
"What about the toll gate? They paid him about 30 something billion for the toll gate, and the Lagos State government is now coming to say they have now taken over the full control of the toll gate. What the heck is going on? This is my state.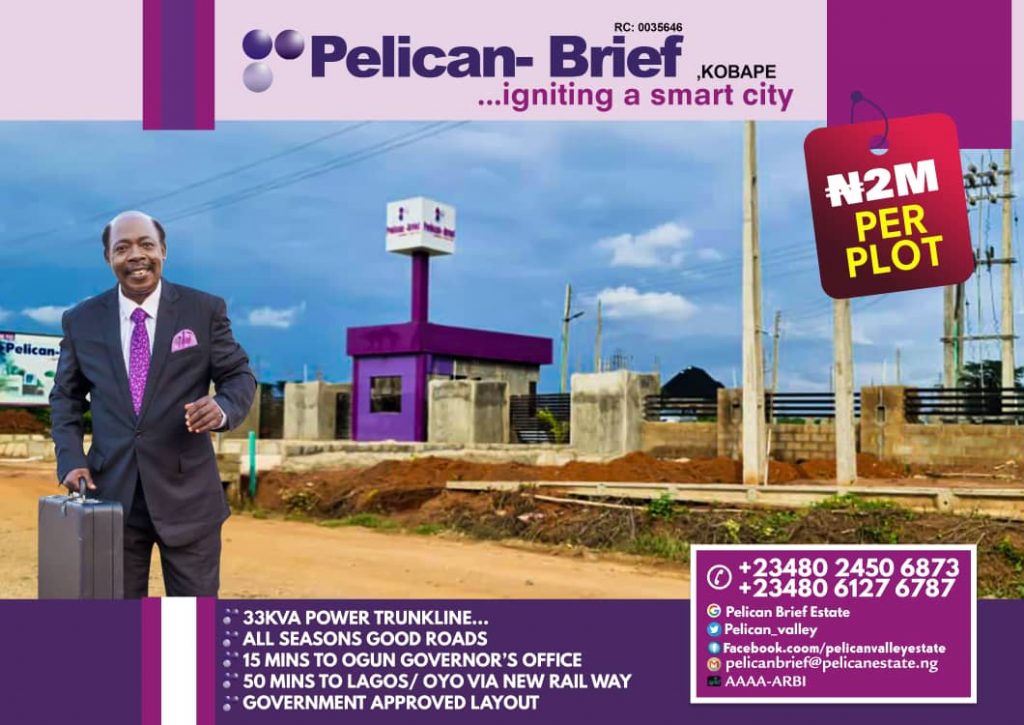 "We have people who are former governors, if they had behaved like what he is doing there would have been nothing for him. So to have it in my head that that character will be nominated, please go and check all of them, something is wrong with them."
Penpushing reports that, George also challenged Tinubu to present to the public  his academic certificates in primary and secondary schools, as well as the university he attended  for scrutiny.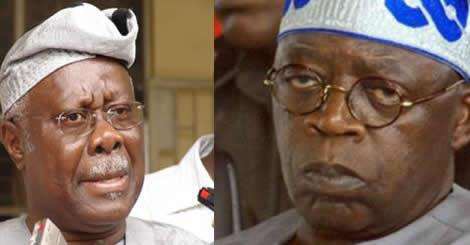 "I'll bet you any amount of money. Let Bola bring out the certificate of his primary school, his secondary school, and the university he attended. We want to see them. Because I remember in 1998 or 1999 when we had the elections. When they raised his schooling papers that he filled to INEC. They now asked him to produce all those papers'.
'He said he went to Government College Ibadan and the Children Hope School in Ibadan. We went there we checked. Where is your certificate? Nothing. When they were going to hoist him, he quickly said that it wasn't him that signed it, it was Afikuyomi that filled it'.
"If you have genuine certificate, you went to a particular school, you must have friends because you won't be the only one in that college. I am shocked that Ogunlewe will be saying this in public. He knows for real that this fellow doesn't have all the certificates and I'm not hiding it. Let him bring them out. The days of lying and telling a load of bull is over, whatever you have tell us
"I'm still saying it, that he is the greatest headache in politics in Nigeria today. How can one single man be acquiring almost N9 billion every 30 days? It just doesn't make sense. And they haven't done anything. I'm expecting him to have been invited. The man who managing director of Alpha-Beta, he also sent a memo signed by him, of what is going on with the Alpha-Beta, nobody has done anything. It's a shame.
"So how he affects our party is for our internal consumption and I won't discuss that in the public. If it is us versus Bola, I am ready but we should warn our people, we know because of the humongous amount of money that he has stolen, he is ready to, like a cancer, getting into everywhere. It's not right.".
FOOTNOTE: You want to share story with us? You want to advertise with us? You need publicity for product, or service, or   event? Contact us on WhatsApp +2348073463653 or email [email protected]