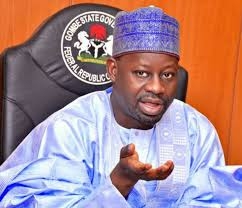 Archive
I VISITED OBASANJO ON 'FATHER AND SON' RELATIONSHIP,SAYS PDP PRESIDENTIAL ASPIRANT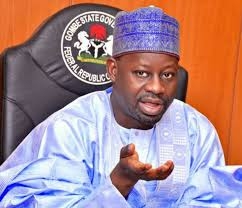 He said if elected he will declare war on poverty and injustice in Nigeria, stressing that such fight should be the number one priority of a leader in order to ensure the happiness of citizens, adding, "nobody can do it alone, but when you understand the people you want to serve you are going to give them the best.
"I didn't know there are potholes in Ogun state because there is no potholes Gombe state. But anyways, victory in 2019 is coming to our party PDP. We were all shouting we want change, but we didn't ask how he wanted to change the whole thing from negative to positive. Is he even qualified to make the change" he said.
"I have been a governor for 7 years now and I am the only governor that came back the second time. We have provided leadership before and we are still going to do more of it. We have developed economic blueprint we will share it, we are still looking at the event. I will provide the leadership Nigerians want".
The Presidential Aspirant who described the event as a " family meeting" with the party stakeholders, said that no individual can do it alone, stressing further that the ability to identify people that can do the work is what we should look after".