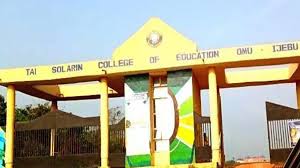 Archive
I MAY BE COMPELLED TO SHUT DOWN TAI SOLARIN COLLEGE OF EDUCATION, SAYS GOVERNOR ABIODUN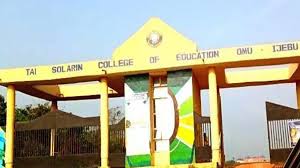 The Governor also pointed out that some of the lecturers are displaying lawlessness in their agitation by allegedly instigating the students against the school management, stressing, "TASCE issue is a different thing entirely. I have tried all efforts to ensure I resolve the crisis, but it seems that some of the lecturers are trying to show they are lawless'.
"After the recommendation of the committee we set up, we have tried to pay some months of salaries and also give fund to the school, but some of the lecturers are still instigating students against the management.
"I have never seen where lecturers are not ready to teach even when the students are willing to learn. I have considered shutting TASCE down over the unresolved crisis" he said.
Penpushing also reports that Abiodun, however warned the lecturers not to take his humble position on the crisis for granted., stressing,  "Ogun state will not take it easy with anybody that want to display lawless attitude in our dear state" he added.