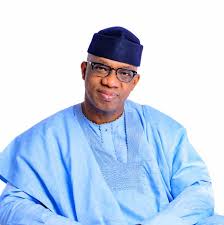 Opinion
Governor Dapo Abiodun already engraved in peoples minds
By Chief Samson Olu Oderinde
"When the righteous are in authority, the people rejoice; but when the wicked beareth rule, the people groan". When a righteous person is voted into a critical position and his activities add value to the wellbeing of his people, whereby they derive tremendous benefits (the overall interest of majority of his people and not that of a select few is met), there is happiness and joy. A good leader is celebrated for his marvellous activities, especially when he has proffer solutions to the challenges of his people, to the extent that they are satisfied with his objective, fair and just leadership style. This description is emblematic of the scenario in Ogun State Nigeria, since Prince Dapo Abiodun, MFR the Executive Governor of the state took over the mantle of leadership in May, 2019. As a result of these, his name and image have been solidly and indelibly inscribed in the minds of millions of the people. The reason for the joyful moment is not far-fetched; articles of peoples wellbeing, wellness, socio-economic prosperity and all, which add value to the lives of the people are provided and are being put in place in various sectors of the state.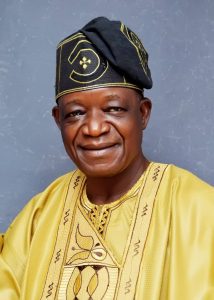 At the beginning of his administration in 2019, he was poorly rated by some people in high places, but he has since obliterated the adverse rating with his people oriented infrastructure, sited in various areas of need across the state. The necessary awareness and publicity for these important people oriented basic facilities and services are now being created, so that the citizens of Ogun State may appreciate the wonderful work being done by their leaders, who some people had underrated earlier. Most residents of the state have come to term with a plethora of the Governor's impressive development projects and activities, which have made the state a development site and a joy to the well meaning people of the state and Nigeria. His image is now etched delightfully in people's minds and he can no more be forgotten, but appreciated and treasured.
Governor Dapo Abiodun took it upon himself to complete many projects that couldn't be accomplished before his coming up on board as the executive Governor of the state, with the conviction that the project would add value to the lives of the people and in tandem with the principle of continuity of governance: Government is a continuum. Many people now consider him as a reliable and trustworthy leader, who cannot be easily forgotten and as a matter of fact, they are not ready to agree with the antics of those who are opposed to him. Empirical evidences imply that the generality of the citizen of the Gateway State are appreciative that the Governor has been impressive in Governance till this material time. They see him as resourceful Administrator and people's Governor who should not be forgotten, but be appreciated for serving them meritorious and selflessly and be supported once again to be their Governor for another term of four years, irrespective of what anyone may wish or say to the contrary. He actually deserves the solid support of Ogun State people and their mandate once more, so that he could continue with his excellent work and Ogun State continues to occupy a pride of place in the anals of Nigeria. He should be re-elected accordingly.
It is expedient to mention that Governor Dapo Abiodun is an efficient manager of resources and clearly driven by the goals which he has set for himself; to ensure that the situation of his people improves better than before. His policy making mechanism is effective. Policies are designed in such a way that they are easy to operate and achieve set objectives, with minimum stress.
A project committee of experts is put together for every project, saddled with the task of ensuring that the project is funded appropriately, conforms with specification and the time frame of completion. He equally created a conducive environment for business activities to thrive in the state. His ability to keep his promises, especially his electoral promises is legendary and this has made him a household name in Nigeria and bought him several dozens of awards for his excellent performances, from within and outside the country. Yet, he appear poised to take Ogun State to higher grounds in the future, if granted the opportunity to do so.
Many stakeholders and important groups around Ogun State have carried out critical analysis of the performances of Prince Dapo Abiodun's administration and they have rated him highly and in the process, recommending him for re-election in May 2023. For instance, the Four Paramount rulers in the state and their Traditional Councils have at various times commended his remarkable performances and far reaching achievements and went ahead to admonish their subjects to re-elect him in 2023, so that he may to continue to take Ogun State greater heights.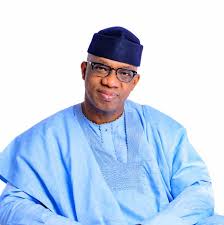 The chairman, Ogun State Traditional Council, His Royal Majesty Oba Babatunde Ajayi, Akarigbo and Paramount Rule of Remo land described the Dapo Abiodun-led administration as unique, just, responsive and consistent in project execution around the state.
The Alake and Paramount Ruler of Egba land, Oba Dr. Adedotun Gbadebo Okuenu, with the other Traditional Rulers in Egba Kingdom asserted that Governor Dapo Abiodun performed beyond their expectation and described him as a promise keeping governor who has developed every part of the state and went ahead to recommend him to their subjects and people of Ogun State generally for a second term in office, like what his predecessors enjoyed.
The Awujale and Paramount Ruler of Ijebu land described Prince Dapo Abiodun as a performer, who has taken development projects to every part of the state and touched all sectors, including Agriculture, health, infrastructure and others. He expressed optimism that the Governor would perform better during his second term, with effect from 2023.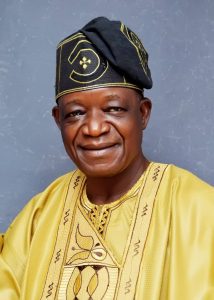 On his own, His Royal Majesty Oba (Dr.) Kehinde Gbadewole Olugbenle, Ashade Agunloye IV, the Olu of Ilaro and Paramount Ruler of Yewaland opined that Governor Dapo Abioldun's government has been fair and benevolent to all the divisions of Ogun State in all areas of it's activities, particularly on development projects. He made it known that members of Yewa Traditional Council have resolved to urge their subjects to reciprocate the good gesture by re-electing the Governor in 2023.
It is necessary to assert that Prince Dapo Abiodun is God's project, considering the act of God, as demonstrated in his life in 2019 and since God is connected with a project, it become a done deal: whatever God starts, He accomplished it, whether anyone likes it or not. Therefore, it is Cristal clear that no one can thwart or uproot or obliterate the plan and will of God. It is advisable that the people of Ogun State allow God to have His way, concerning the second coming of Prince Dapo Abiodun in 2023, by casting their votes massively for him, to guarantee an undiminishing and stable flow of development projects and dividends of democracy to every division of the state as from May, 2023 and actualize a greater and more prosperous Ogun State which the good people of the state earnestly desire.
Prince Dapo Abiodun has the capacity to govern Ogun State more excellently and ensure sustained development. He is mentally and emotionally stable, strengthened and energized to govern the state again, having been exposed to the rudiments thereof, with great testimonies of excellent performance during the outgoing first term as Executive Governor. The good people of Ogun State have experienced his ability and capacity to deliver good governance and selfless service. They should simply ignore the calls by his adversaries or antagonists and  should not yield to any pressure to bring in any first timer; there is no time or need for trying a new hand, who may eventually fail or disappoint by stifling development and wasting the scarce resources of the state. Everyone who wish  Ogun State well must work towards the re-election of Governor Dapo Abiodun, a man of character, with honesty of purpose and determination to excel, so that he may go on with his re-engineering process and determination to make Ogun State the leader in all ramifications.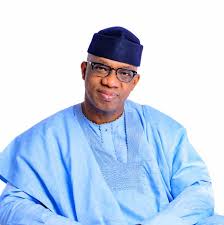 He stands for everything that is positive; principled, kind-hearted, patriotic, passionate, fair, accountable, energetic and pleasant. He is technologically better than the entire candidates that would be on the ballot papers for the 2023 Gubernatorial Election (considering all parameters): He has used the common-wealth of the people of Ogun State to improve their socio-economic standing amongst the comity of the states in Nigeria. As a matter of fact, an aura of fruitfulness hovers around him and he is bound to be fruitful in all areas of his endeavor; he is a leader that everyone would like to associate with.
Governor Dapo Abiodun and his lieutenants are admonished to look inwards, perhaps there is a loose end, so that it could be resolved earnestly and promptly too. In the same vein, they should endeavor to do more engagements with the mass media, to publicize his people oriented activities and achievements and his aspirations to move Ogun State to higher grounds and promised land, and eventually making it the choicest state in Nigeria.
Prince Dapo Abiodun is really a phenomenon. If the history of Ogun State is written today, his name will appear in gold, for all that he has done, though he is yet to serve out a full term and he has an opportunity to be in the exalted office for another term of four years w.e.f 2023
Chief Samson, Olu. Oderinde, JP is an Author, Essayist and Analyst. Former Member, Olabisi Onabanjo University Governing Council Ex-SSA (Political) to former Dep. Governor of Ogun State. Former Executive Chairman, YNLG
FOOTNOTE: You want to share story with us? You want to advertise with us? You need publicity for product, or service, or   event? Contact us on WhatsApp +2348073463653 or email [email protected]