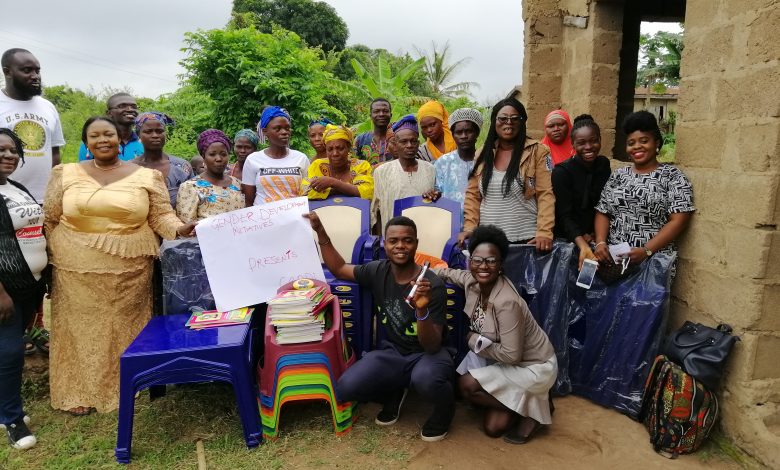 Archive
GENDER DEVELOPMENT INITIATIVE PROVIDES SUCCOR FOR COMMUNITY, DONATES FURNITURE FOR SCHOOL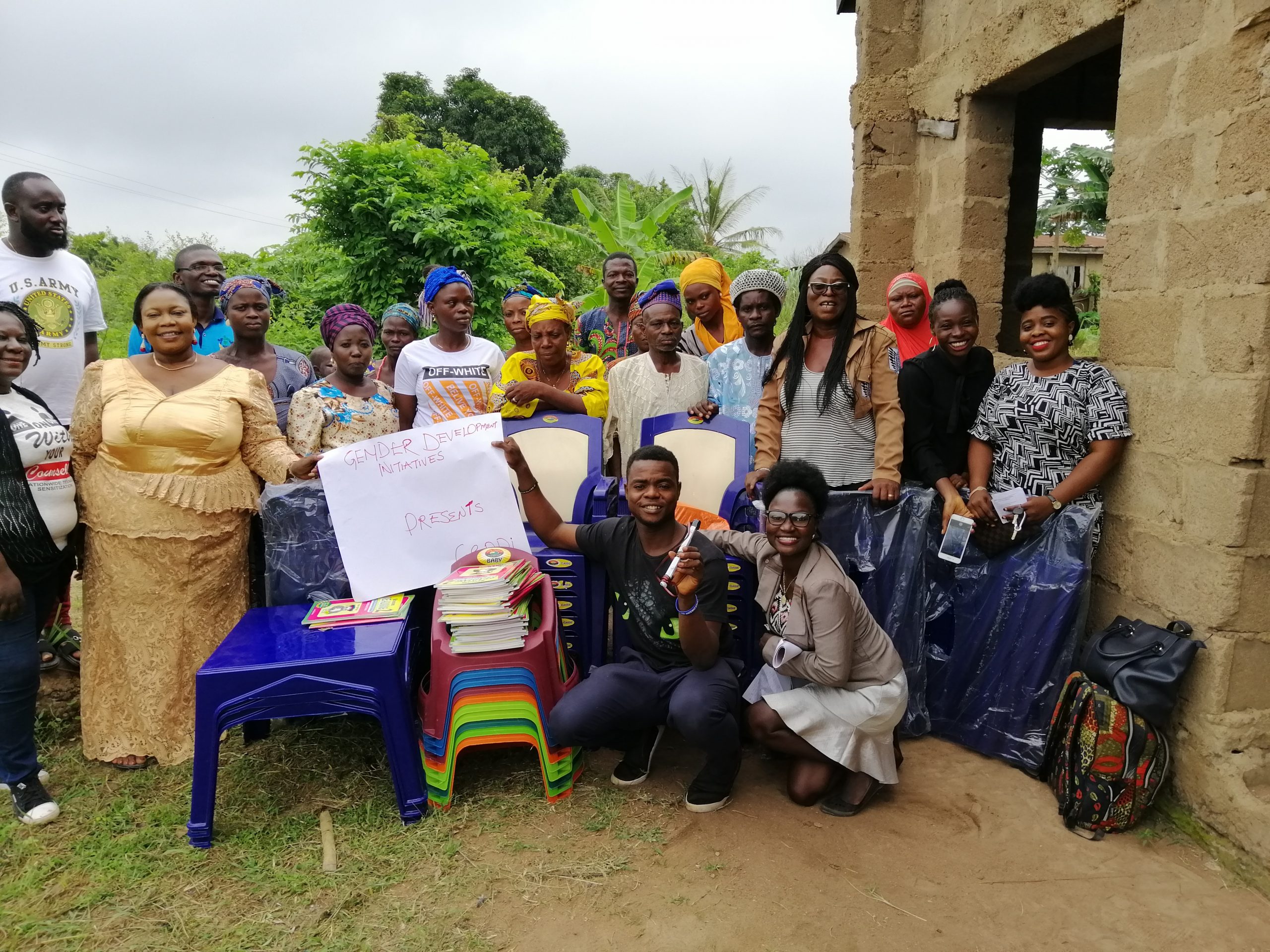 'In its bid to ensure that the pupils were well trained, the team commenced its capacity building by training the pupils on how to make home search light, popularly called "Ina Hausa" after a short meeting with the representative of the Headmaster', she said.
The Chairperson with the volunteers' team had earlier paid a courtesy call on the Village Head, explaining that everything about the program to him, and thereafter the team proceeded to the school premises, and discovered that the school has no infrastructure.
Penpushing further reports that, Ashimolowo said the discovery by the team also showed that, the school was being accommodated by  United Spiritual Church in the village for academic activities during the week due to lack of building.
The volunteers in company of the chairperson who were in attendance for the programme include; Dr (Mrs) Oluremi Oni, Miss Mobolaji, Miss Folashade, Miss Kemi, Mr. Mayowa, Mr Adeoluwa Savage, Mr. Olatunbosun Soetan and Mr. Ademola Olatunji.
Penpushing also reports that, one of the team members, Dr (Mrs) Oni appreciated the effort of all individuals present for the program, while she also spoke on the importance of education, and urged parents to ensure proper help are rendered at the appropriate time and asked mothers to give good education training to their children and proper  monitoring.
However, Savage, in his own address, said that it was so painful to see that there was no School in the community, as it was part of their purpose in the community, in which they bought and emphasised that the items should not be diverted to their personal use, while he also told them that their plight will be made known to the Governor to help in building school for the community.
The Headmistress of the School, Pastor (Mrs) Ojoniyi, in her own remarks, appreciated the organization for the items donated and she implored some community representatives to thank the team on behalf of the people
Penpushing also reports that, in his own address, Mr Bosun Soetan, appreciated the Parent's Teachers Association (PTA) Chairman, and the representative, and also told the people importance of education urging parents to ensure proper care is given to their children, with school uniforms, sandals and stationary materials needed for a quality education. 
The member of the team said the donation is mainly for the school and not for any other purpose(s), adding that the items will be enough for 48 pupils in the school and that they will be able to seat conveniently during the school hours which will in turn aid their learning.