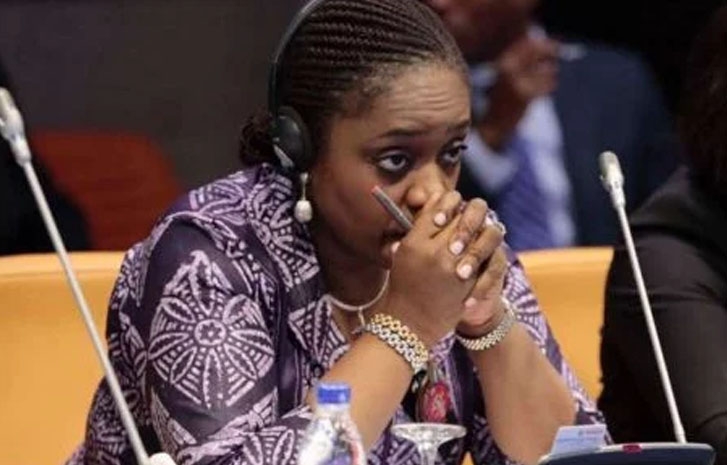 Archive
FORMER MINISTER OF FINANCE KEMI ADEOSUN, A VICTIM OF CERTIFICATE SCAMMERS, SAYS GROUP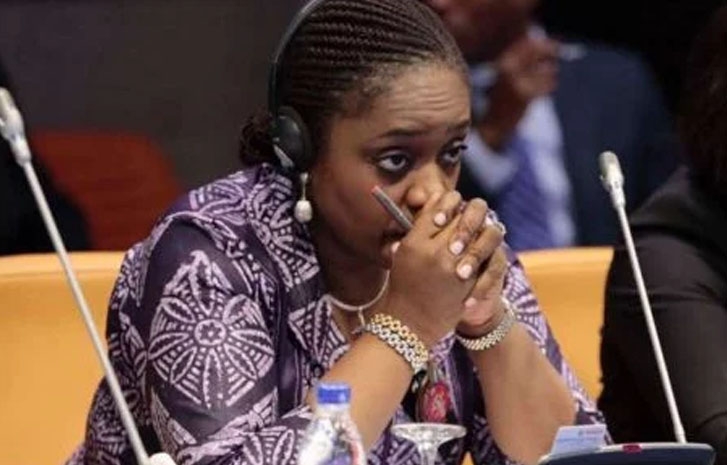 Also reacting, Dr Lai Soile, a Nigerian in diaspora consented to Obilade's position on the issue, saying he was sad that such a competent, diligent and by all standards, a brilliant, devoted and hard working lady, was a victim of scammers to a level she had to resign her post.
Penpushing further reports, that the disturbed commentator asked some questions which bothers him, saying; do people really believe Kemi deliberately went out to pay for a fake NYSC Exemption Certificate at the onset, how could she had resigned before the conclusion of the investigations? How many public officials have ever resigned honourably like this in the history of Nigeria?
'I am indeed sad that such a competent, diligent and by all standards, a brilliant, devoted and hard working lady, had to resign her post. It does not help the mindset of Nigerians in diaspora who may have a hope of going back to help the country. Nigeria actually never spend a kobo on Kemi – yet she was patriotic enough to go back home an gave her all'.
'I hope those who Kemi's no-nonsense and focused economic stance 'did not pay' are happy and smiling like Cheshire cats now. Overall, I think it's Nigeria's loss and I indeed foresee a gain by the World Bank, IMF or such organisations – as an appointment looms in the future for her.  Just watch this space. Well done Kemi. We are very proud of you and your accomplishment. You can hold your head very high', Soile stated.
In her own submission while contributing, daughter of the late politician, Moshood Abiola, Aderinsola Abiola, pointed out that the former Minister in her letter offers a very plausible explanation, adding that many Nigerians have fallen victim to such things despite having no criminal intentions at all
'On Madam Kemi, her letter offers a very plausible explanation and many Nigerians have fallen victim to such things despite having no criminal intentions at all. Fake driver's license, fake number plates, even passports….these things happen and this must be a very difficult moment for her', she added.
'She's done well as finance minister and has had a rather distinguished career overall and I'm certain she'll be fine, public service or not. And I believe the reason her resignation took so long was because, as she stated, she waited for the outcome of the investigation. It's painful because at a time such as this, with a number of Ministers whom one wishes would resign, we're losing a competent one. But she has taken the path of honour and that alone is deserving of respect.May God help Nigeria',Abiola stated.
Another frontline participant on the platform, Yusuph Olaniyonu, noted that, it was a sad and unfortunate development for the known hard working and brilliant woman to become victim of the scammers, He also vouched for Adeosun's credibility.
His words, 'very sad. A hard working and brilliant woman. This happened after she has convinced Nigerians that you do not need to have worked in World Bank to successfully manage a troubled economy like Nigeria. She has proved her mettle. Her exit in this manner is indeed sad'.
'There is a lesson here for all of us. Don't rely on people who say we can help you get certain documents – driver`s licence, vehicle particulars visas, travelling passports, etc. They will end up putting you into trouble after taking your money and giving you fake documents',Olaniyonu stated.
Penpushing reports that, another Nigerian in diaspora, who is a participants on the platform Sam Abayomi Soyombo lamented that the woman who is a diligent professional could be consumed by an offence she knew nothing about
His words, 'as a Nigerian in the Diaspora, I feel so personal that this issue of NYSC led such a diligent professional woman of substance to resign from her position for an offence that she could not have avoided.  She got the exemption certificate from NYSC officials'.
He expressed further concerns that, Adeosun was 34years old when she became a Nigerian resident; she actually sought to do what was required. What could she have done to ensure the authenticity of the exemption certificate given by NYSC officials?
'I might be ignorant but I need enlightened about the magnitude of the matter considering Nigerian Government did not contribute to her education, her appointment was on merit. Where is the responsibility of all the organisations that accepted the certificate to have verified it'?
'What about organisations verifying documents and giving the person the chance to redeem the situation. From experience it is very hard to know a legitimate source for any official documents in Nigeria, even within the official premises you can still end up with the fake document', he added.
'How many more similar victims are in Nigeria now? What is the way forward for them? Nigerians in Diaspora are being encouraged to come back home to contribute their foreign acquired expertise to this ongoing development in Nigeria. This might become a deterrent. 
Also in his own comment, Dimeji Awoyemi, a veteran journalist said that the resignation was a path of honour, but quickly, pointed out that, 'there is a scar but not sufficient to break', and suggested that, 'If I were to be in your shoes, I will take a deserving break, request the NYSC to give me a place in the next batch of Corps Service (2019), serve my fatherland without pay, take the slogan "RIGHT THE WRONGS" and be a vanguard of high moral values in public office.  I am persuaded that the scar would have been removed completely'.
Penpushing reports that, Eddy Ademosu on his part said while tending towards empathy as a professional, said everybody is helpless over the development, but pointed out that we must all pick lessons and move on
 'I owe the society the truth and that's the fact that we all tend towards emotional sympathy (different from empathy) when caught between sentiment and reality.  I was actually praying that she did the needful by coming out to clear the gray areas. She didn't and allowed time to settle the matter.  Please one is helpless on the basis of clear conscience and moral uprightness, sentiment apart. We must all pick the lessons and move on, please'