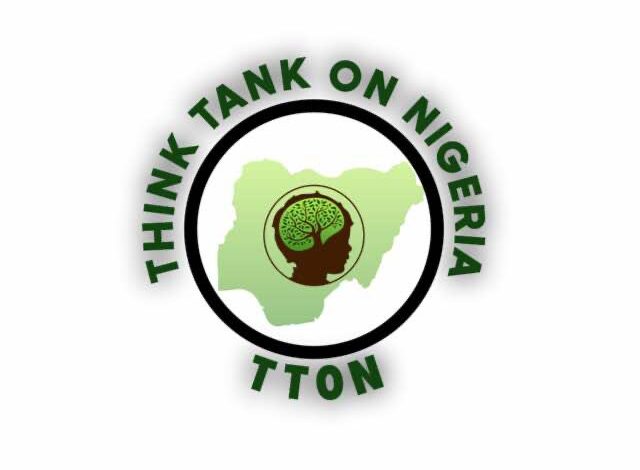 Archive
For the records: Communique no – TTON/6/2022 by "Think Tank on Nigeria", an online policy advocacy platform
Subject: The mining sector and national development
Date: 25th January, 2023
PREAMBLE
The Think Tank on Nigeria (TTON) organization is a policy advocacy platform with 286 members of various professions, drawn from the geo-political zones of Nigeria, charged with discussing Nigerian politics, as well as analysing political candidates and policies. The goal is to proffer solutions to policies and developmental challenges which the country might be faced with, through diverse contributions of expertise in different fields, which could be converted to veritable actions if adopted, to bring needed positive changes.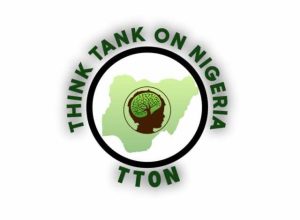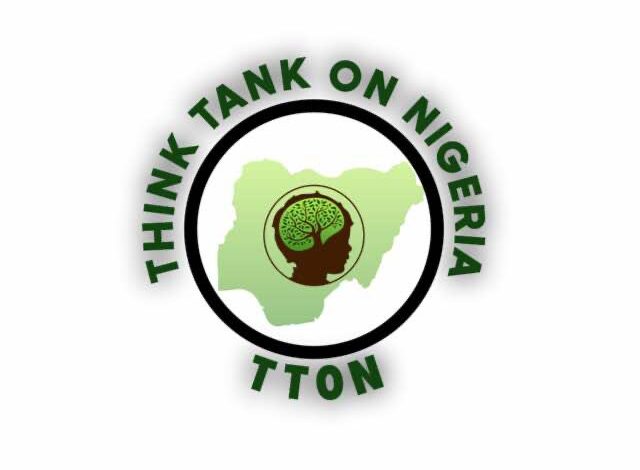 THE DISCUSSION
This discussion was moderated by the Convener, Engr. Dideolu Falobi. It examined the Mining Sector and its contribution to Nigeria's GDP. Despite the sector's potential to increase the IGR of the nation, it has remained depleted, underutilized, and underproductive to the disadvantage of national development. Rather, the sector has become tainted with consistent exploitation, and unmitigated smuggling of these natural resources by foreigners with the connivance of some unscrupulous indigenous elements due to some induced filthy lucre to shut their conscience.
Nevertheless, this deliberation tried to proffer answers to the following critical questions:
1) How can we increase the contribution of mining to the National GDP?
2) Today, the labour force in the mining sector is largely informal, under-trained, and underpaid among others. How can that be changed?
3) On Funding, technology, Health, Safety, and Environmental standards. Are we optimal?
4) Is the government doing enough? If not, are there ways in which we can improve what the government is doing?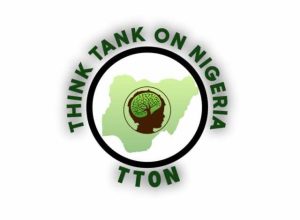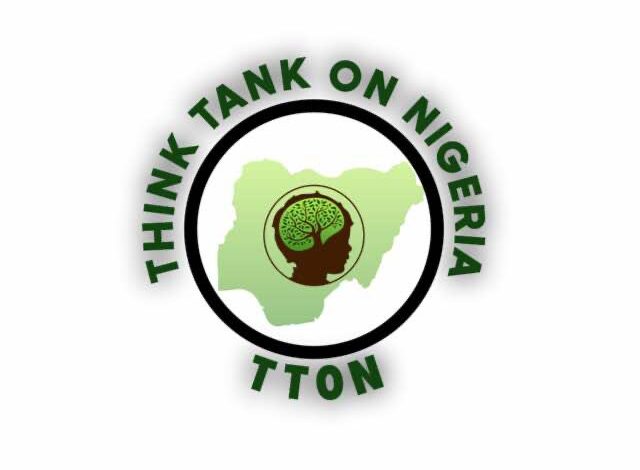 PREAMBLE
According to M. A. Olade in a work, titled "Solid Mineral Deposits and Mining in Nigeria: A Sector in Transitional Change" published in July 2019, posited that "In 2015, Nigeria's solid minerals and mining sector accounted for a paltry 0.3% of the GDP which increased slightly to about 0.5% in 2018 whereas the sector contributed only 0.02% of Nigeria's total exports.
There has been some progress in Nigeria's solid mineral sector in the past few years due to the implementation of new policies, but the change is still minuscule. Between 2010 and 2015, reports indicated that the contribution of the sector to the GDP doubled from $143 million to $290 million and to about $2 billion in 2018. The increase in revenues can be attributed not to higher mineral production as such, but mostly to more efficient revenue collection mechanisms and the increased foreign investment through the purchase of mineral titles."
However, a 2021 study by KPMG on the Nigerian Mining Sector attributed a major part of the contribution to quarrying activities which comprise sand, gravel, and crushed rocks e.g., Limestone (for producing cement). This may be indicative of an increase in construction activities across the country as well as an increase in the export of clinkers manufactured from Limestone.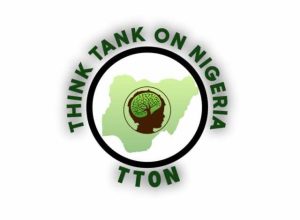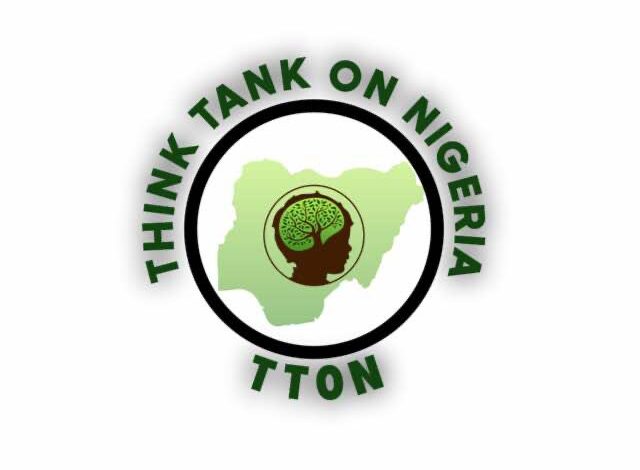 A. Olade further predicated that Nigeria has often been described as a country endowed with vast solid mineral resources which include ferrous and base metals, energy minerals, and a variety of industrial (non-metallic) minerals and rocks. He also asserted that over 40 different types of solid minerals have been discovered from approximately 450 locations, spread widely across the country. However, many of these occurrences can justifiably be described as 'mineral showings' with little or no economic potential."
OBSERVATIONS
The participants observed as follows:
1) Solid Minerals in Nigeria are broadly classified into the :
a) Metallic minerals: – Iron ore, Gold, Tin, Niobium- Tantalum, Lead-zinc, Manganese, Copper, Tungsten, Titanium, Nickel, Zirconium, and Chromium (Molybdenum, Silver, Tungsten, and Bismuth).
b) Non-metallic minerals (and rocks): – Barite, Gypsum, Phosphate, Talc, Salt, Bentonite, Clays, Kaolin, Zircon, Marble, Mica, Tourmaline, Beryl, Kaolin, Glass sand, Gemstones. Industrial rocks are Limestone, Shale, Granite, Dolerite, Sand, and Laterite.
c) Energy minerals: – Coal, Bitumen/Tar sand, and Uranium.
2) These mineral resources are exploited as follows:
a) There is a report that in Iwajowa LGA of Oyo State, the Mining Sector is being run by foreigners from Guinea, Senegal, and Mali to mention a few. There is an assertion that there is little or no Government presence there. These unscrupulous elements mine precious stones and travel to Thailand to sell off our collective commonwealth. These foreigners not only cart away our commonwealth, but they also cause other menaces like impregnating our girls by enticing them with the proceeds of the natural minerals.
b) The corruptive collaboration of Monarchs is a major bane setting the industry back. Thereby emboldening these thieves to mindlessly exploit the resources. They give exotic cars to the Monarchs in return for tapping away our natural resources.
c) In the same vein, gold in Ijesaland, made up of six local government areas in Osun State i.e Ilesha West, Ilesha East, Atakumosa West, Atakumosa East, Oriade, and Obokun is being exploited by some nameless individuals from China and other countries with local collaborators according to reports.
d) These coordinated crimes have been in existence for a very long-time from the reports gathered.
e) In Zamfara State, the illegal miners of gold, sell to ready buyers who do not pay anything to the government and would take the gold out of Nigeria. The Chinese are very popular on these sites and they even buy up the residual sand from these sites and export them to China raw to extract the over 60% gold that could not be extracted by the artisanal miners locally.
3) Incoherent coordination of the Mining Sector by the Nigerian Government:
a) Illegal artisanal miners in Nigeria mined over 80% of the natural resources without remitting any tangible revenue to the coffers of the Nigerian Government. A lot of efforts by the Ministry saddled with the responsibility to plan, devise and implement the national policies on Mines and Steel development could not articulately manage the entrenched menace which consequently led to the recent ban of all forms of illegal mining by the government, but unfortunately, the government cannot enforce the ban because they lack the willpower, adequate security personnel, and requisite technology.
b) The choice of a lackadaisical attitude by the Nigerian Government further emboldened the armed insurgents to illegally protect the bushes where these heinous crimes are being perpetrated because their survival is dependent on the continuation of these criminal activities.
c) Evidence abounds that gold today is sold for about N30, 000.00 per gram and some of these sites produce 1kg per day which is about N30million per day continuously for years.
KEY RESOLUTIONS/CONSENSUS/OUTCOME
1) The Federal Government needs to get more serious about this situation and roll out an expression of interest to recover the gold assets in these mines through transparent national and international bidding.
2) The recovered gold can be put in a secured vault.
3) A national mining company should be created to own the assets and be listed on the gold stock exchange in London, the USA, and Hong Kong.
4) Gold refineries must be established to refine some of the gold from time to time to make ornaments and jewelry for sale locally and internationally.
5) This same process can be applied to over 36 other minerals available in Nigeria in commercial quantities but currently exploited by artisanal or illegal miners.
6) Government should industrialize the sector by supporting it with more mechanized and advanced mining technology. This would lead to the reduction of unemployment within the country especially within the mining localities. The local miners are knowledgeable, skilled, and organized. All they need is motivation from either the organized corporate sector or people-oriented investors.
7) The Minister that will be appointed to man the Mines and Steel Ministry must possess the requisite knowledge of the industry. He / She, like other Ministers, must be ready to sign a performance contract that will spell out timelines to effectively diversify the Nigerian economy from oil to mining.
8) There must be a seamless synergy between the State and Federal Government. The Federal Government must give exploration licenses to the States with the natural minerals; in order to harmonize the artisanal miners properly into cooperative societies.
9) There should be a declaration of a state of emergency in this sector as most of the precious minerals are being mined illegally and sold every day without returns to Government.
10) Empowerment of the Local Government Areas to become major stakeholders in these mining sites will ease the tension of insurgency and burden exploitation by some faceless foreigners. Using representative fractions, the Local tier should exercise higher authority over fiscal reality.
11) There must be political willpower and readiness from the security operatives to combat the mess of natural resources exploitation in Nigeria.
12) Remedial measures should be put in place by the Regulatory agency or Ministry, mandating Mining companies, to put in place, measures to remediate the environment that has been negatively impacted by mining exploration activities. Mining activities leave host communities environmentally devastated. Hence, it became mandatory for them to restore the mined sites to its original topography.
13) Mining operations/activities generate fine dust and soot that are dangerous to humans. Mining companies should be mandated to provide basic primary health facilities to host communities. A dispensary, managed by a local matron, will be ideal in a mining community.
14) Where host communities/villages share proximity location with mineral mining locations, for health reasons, such communities should be relocated far from mining locations to prevent health hazards to children and others.
15) Government, Ministry, or any other regulatory agency, must create a unit to supervise remedial work to 'heal' the environment of local communities that have been devastated by mining operations, with a view to managing the environment, and post- mining operations situation. The locals/villagers must be aware and properly oriented to hold the miners accountable for all forms of land degradation that might have occurred in the process of mining operations.
16) Part of the ways to improve what the government is doing is PPP (Public Private Partnership). Considering this private participation, there is a need to break down the value chain, and the participatory roles expected from the private sector, this step of PPP could stop and stabilize the theft currently experienced in the mining industry.
17) The Nigerian Customs Service must rise to the occasion of their responsibilities to curb the excesses of illegal exportation of these resources out of Nigeria which evidently goes through the border post of Nigeria.
18) The 13% derivative approach given to the oil producing states should be applicable to the mining host states. The same 13% derivative should be allocated to the mining host states.
19) Environmental impact assessment, health risk analysis, and other safety procedures must be adopted to ensure residents of these mining locations are free of health endemics.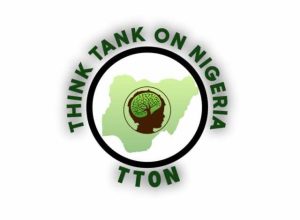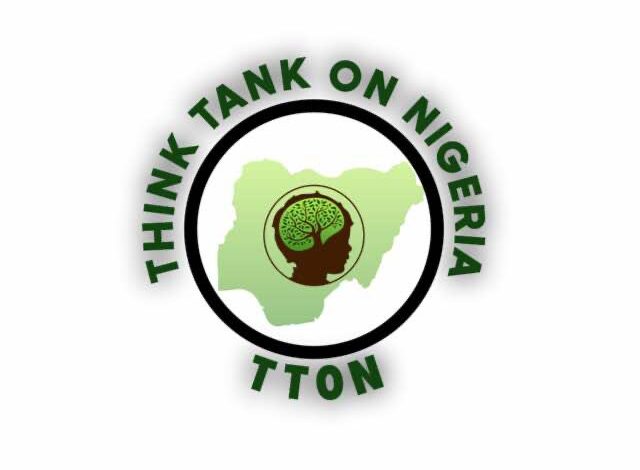 Endorsed by:
Engr. Dideolu Falobi, FNSE, FIoD – CONVENER
Umudu, Chika Michael
Engr. Jones Nwadike, FNSE, KSM
Engr Abdullahi Usman FNICE
Fasanu Adebayo Olutosin
Richard Oladotun Agbaje-McThomas
Oluwafemi FAMUREWA
Adebusuyi Tobiloba ADELEYE
Elder Délé Ògúnjùbéè JP.
Kofo Ajelabi
Dr. Adegboyega Ehinmowo
Adepoju Akinleye Caleb
Dr. Fasoranti Joseph
Engr Dare Olugbemi
Engr Anas SULEIMAN
Mr Osikoya Ambrose Olufemi
Olumide Adenekan MIET, MIAM.
Dr. ATANSUYI Nathaniel, FIIM, MNCS
Aderonke Lawal-Are
Mr. Onorakpene Eviosekwofa
Adekitan Isaac Adeyemi
Dr. Princess Ronke Ogunremi
Engr Busari Kamoru,FNSE
Prince Folagbade Kudehinbu
Sam 'Femi Adetunji-Teniola
Engr Solomon Okogun
Berti Ozumba
Olatunji A. Ope
Joshua Oyeniran Ajewole; DPE
Ayo FANIMOKUN
Engr. Ayotunde Ogunnoiki, FNSE.
Gbenga Ehinola
Alhaji Olayemi Nasiru, FCA
Kunle Coker
Oni Oluwole
Mobolaji Olugbenga Oluwadunsin
Olufemi ESAN
Engr. John Okodi-Iyah
Engr. Oguara Rankins MNSE
Kola Adesina
Engr. Adesina Osinloye
Engr. Olusegun Afolabi
Osikoya Ambrose
Engr. Adeleke Bodunrin
Omosewa Arowolo, GMNSE
Jimoh D. Akogun
Alhaji Ibrahim M. Magaji
Prince Wale Odubote
Aare Ayodele Bankole
David Duru
Oke S.O.
Engr. Biodun Oyedepo, FNSE
Dr. Rasheed Salami
Engr. Dr. Omolola Adetona, FNSE, FNICE
Komolafe IOS
Oladipo Olayinka
Tunde Awobiyi, FNGE
Dr. Babatope Babalobi
Rafiu BALE
Jael Simon
Engr. David Adeyeye
Philip Adewunmi
Benjamin Ubido
Olatunji Ope
Tayo Magbagbeola
Engr. Oluwole Shodunke
Abiola Falayajo
Oluwaseun Babafemi
Engr. Adekunle Bello
Pastor Sunday Ojemoron (Engr.)
Agbeluyi 'Sina Kingsley
Oluseye Ekun
Sir Gbenga Badejo FCA, KJW
Bashorun Olabode
Damisola Matti-Balogun
Lawal Olasunkan
Gbenga Ehinola
Engr. Solomon Okogun
Jessica Okoli
FOOTNOTE: You want to share story with us? You want to advertise with us? You need publicity for product, or service, or   event? Contact us on WhatsApp +2348073463653 or email [email protected]