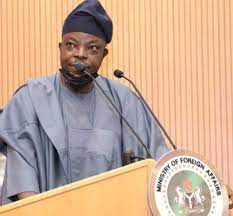 Opinion
For the records: Ambassador Sarafa Tunji Isola speech at All-Party Parliamentary Group in London
Keynote address by His Excellency, Sarafa Tunji Isola High Commissioner of Nigeria to the United Kingdom at the All-Party Parliamentary Group (APPG) on Nigeria at the United Kingdom Parliament, Westminster on Tuesday 29th November 2022
Protocols
I wish to begin my remarks by thanking the Chair of the All-Party Parliamentary Group (APPG) on Nigeria, Kate Osamor MP for the kind invitation to address this distinguished audience. I am indeed honoured to be among such personalities to share perspectives at the event organized by APPG on Nigeria. This event is a reaffirmation of APPG's commitment to promote and strengthen the cordial relations between Nigeria and the United Kingdom.
I feel compelled to take this brief time to commend the founders of the APPG – an independent and impartial cross-party group of British parliamentarians that seek to deepen the bilateral relationship between our two countries and encourage them to sustain the good work they have done and are still doing. Let me also use this opportunity to urge the APPG audiences made up of British parliamentarians, diaspora stakeholders, policy makers and senior decision-makers, business representatives, diplomats, civil society representatives, media, academics, experts in various walks of life and all of you here to continue to support the group on the journey to achieve its noble objectives on Nigeria.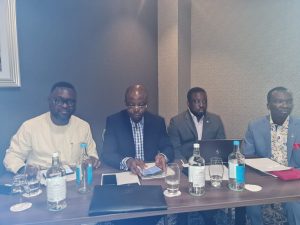 OUR SPECIAL RELATIONSHIP
Nigeria has a special relationship with Britain by virtue of:
Colonial History – From the Berlin Conference of 1884 to the Amalgamation of Northern/Southern Protectorate in 1914 to independence in 1960.
Trading Partnership –     Royal Niger Company (UAC) from 1886 to1899 to 1914 to 1960 to date.
Nigeria is governed through the Rule of Law anchored on the Common Law of Britain from Colonial days to date.
Our Educational system still runs on British Curriculum bequeathed to Nigeria before independence.
Britain is a second home to many Nigerians.
Majority of our past leaders and present are products of British Education – President Buhari, President Obasanjo, General Gowon etc.
Active member of the Commonwealth and one of the eight largest contributors of funds.
The United Kingdom has a responsibility to cherish this relationship and should never allow it to go into disarray. Britain has its own history from Colonialism to Commonwealth which was characterized by issues of colonies to sovereignty of nations.  The United Kingdom as an island located in Europe joined the European Union in 1973, Nigeria still maintained a cordial relationship and nurtured our relationship, particularly through the Commonwealth. Even when Britain had its sojourn in Europe, we held firmly to the Commonwealth. As at today, Nigeria is one of the eight largest contributors to the Commonwealth. In October 2022, Nigeria was elected as the Chairman of the Accreditation Committee and a current member of the Executive Committee of the Commonwealth.
After Brexit, Commonwealth needs to be developed as a multilateral institution to achieve a more visible and relevant Britain. Of course, African nations have a critical role to play in the Commonwealth. Nigeria is indispensable in this direction because of its being the most populous nation (of 225 million) and being the largest economy of (US$400.6 billion).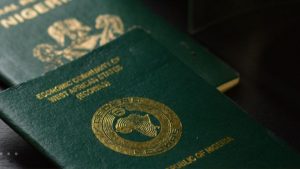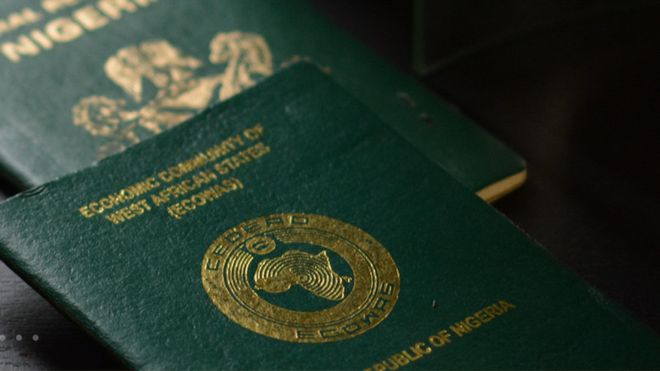 OUR CHALLENGES
Some of the greatest challenges and threats to Nigeria our dear country are misinformation, disinformation and malinformation. Misinformation is false or inaccurate information, especially that which is deliberately intended to deceive. Disinformation is information deliberately created to mislead, harm or manipulate a person, social group, organization or country. Malinformation is information based on a fact but used out of context to mislead, harm or manipulate Citizens of our country and foreigners are both guilty of deploying these instruments of destruction.
For the purpose of this discussion, it is important to stress that Nigeria is a unique country and must be understood from this important perspective – a country of 225 million people with 250 ethnic groups and 500 distinct languages. This complexity is unique and quite challenging.
I would therefore wish to plead with distinguished members of the House of Commons to always verify information received on Nigeria from many unofficial sources. The British High Commission in Nigeria, the Foreign, Commonwealth and Development Office (FCDO), The Commonwealth, the Office of the National Security Adviser in Britain, and credible Non-Governmental Organisations (NGOs) are veritable sources of information on Nigeria available to the House of Commons and other interested groups in the United Kingdom.
PERSPECTIVE OF THE HOUSE OF LORDS
It is on record that the House of Lords paper 88 issued by the Select Committee on International Relations and Defence on Nigeria on pages 118 -121 reflected on the four security challenges in Nigeria and their implications for the stability of the countries in the Sahel region.
The four challenges are:  Boko Haram, Settlers and Herders conflict, Violence in the Niger Delta, and Piracy in the Niger Delta. I will briefly comment on these security challenges, inform on the current situation, Government efforts at tackling these and what assistance Nigeria requires from her friends to more effectively manage them.
Boko Haram – A terrorist organization with an international dimension arising from the insecurity in the Sahel region. Terrorism is without doubt a global threat and all hands must be put on deck to fight the scourge. It is based purely on extremism. Nigerian Muslims are mass victims of religious extremism and terrorism in Nigeria because the terrorists operate more in Muslim-dominated communities. Our heart goes to all the victims of religious extremism and terrorism.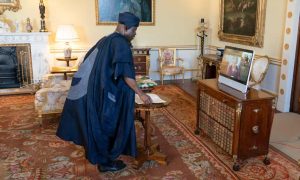 Settlers and Herders conflict – this is arising from the Southwards movement of Herders (Pastoralists) on account of the drying up of the Lake Chad basin.  May I salute the efforts of King Charles III on the Green Wall project since his role as Prince of Wales and now as the King of Great Britain and Northern Ireland. King Charles III has always shown concern and offered assistance in this direction.
Violence in the Niger Delta – This is related to resource control. Successive Nigerian Governments have engaged in multifaceted dialogue and environmental projects to assuage the feelings of aggrieved Niger Deltans. The oil Companies are also embarking on Corporate Social Responsibility in this direction. Bunkering, oil thefts by international thieves in collaboration with unpatriotic citizens are still largely responsible for the present challenges. The Nigerian Security Forces and the Judiciary are doing their utmost to curtail these nefarious activities.
Piracy in the Gulf of Guinea – This is an international crime that has hampered the movements of ships in the Gulf of Guinea.  The Nigeria Maritime and Security Agency (NIMASA) has vigorously embarked on a security architecture in the Gulf of Guinea. The International Maritime Organisation (IMO) has acknowledged this marked improvement. Nigeria Security Forces have not rested on their oars to nip the cankerworm in the bud.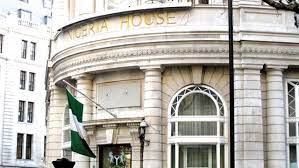 INTROSPECTION
The purpose of the earlier narratives is to apprise this audience with our challenges as a nation. Unfortunately, sustained propaganda always put the entire blame of our challenges on the Federal Government of the day.
Naturally, citizens of nations are expected to unite, cooperate and rise up to address the challenges confronting their respective nations. Unfortunately, we have to live with citizens' blame games and buck-passing on our present security challenges.  On this note, I wish to emphasize that religious persecution does not exist in Nigeria. What we have are criminal activities namely religious extremism, terrorism, banditry and kidnapping. Nevertheless, the Federal Government of Nigeria is doing its utmost best through the Multi National Joint Task Force, Security Agencies, and Collaboration with Security partners in Britain and other allies to combat the menace. What we need is the support of the international community, including Britain (House of Commons) at this trying time.
It is important to stress that issues affecting our country have serious international dimensions and must be understood by our allies.  'Nigeria is currently 65% of the GDP of the Economic Community of West African States (ECOWAS) consisting of 15 Nations – Benin, Burkina Faso, Cape Verde, CoteD'Ivoire, Gambia, Ghana, Guinea Bissau, Liberia, Mali, Niger, Nigeria, Senegal, Sierra Leone and Togo. The world especially the United Kingdom, a key ally, has a duty in the stability of Nigeria as its destabilization would lead to catastrophic consequences in ECOWAS and the Sahel region.  Consequently, the effect of such on Europe is unimaginable. May I, therefore respectfully appeal to the House of Commons to exercise utmost restraint in making policy statements relating to religion, ethnicity and other volatile issues on Nigeria. We need the support and understanding of the House of Commons accordingly.
APPEAL TO ALL-PARTY PARLIAMENTARY GROUP ON NIGERIA
At this juncture, may I seize this opportunity offered by the All-Party Parliamentary Group (APPG) on Nigeria to humbly request as follows:
Trust but verify – Efforts should be made to verify raw information received from your constituents. This should be done through credible sources in the British Institutions – British High Commission in Nigeria, Foreign Commonwealth and Development Office, The Commonwealth, Office of the National Security Adviser in Britain and other veritable sources. They are more grounded on issues in Nigeria and they provide credible sources of information. The Nigeria High Commission would also always be readily engaged with the APPG and avail itself to confirm some of the information of concern that is brought to its attention, while also availing the Group of information on developments concerning issues of mutual interest.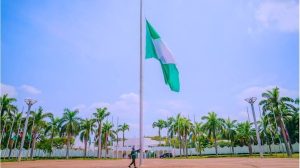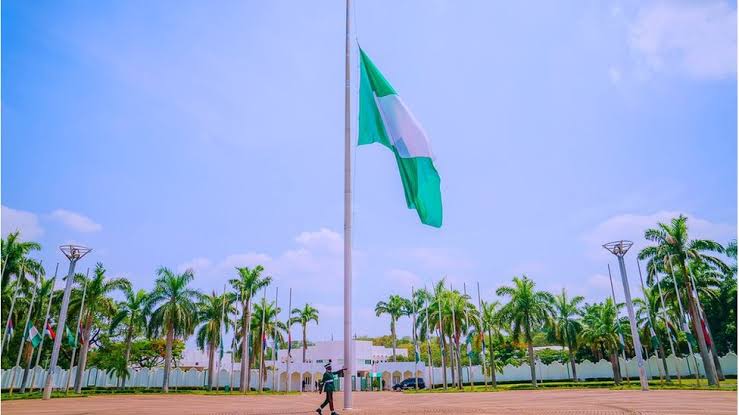 Emphasis of the APPG on Nigeria should be on the positive Socio-economic development of our country in order to assist the 225 million people rather than the sustained indictment of the Government of Nigeria on unverified information. These indictments hurt the teeming poor masses in Nigeria, more than the leaders.  We run a Presidential system of Government with a clear separation of powers between the Executive, Legislature and Judiciary at the Federal Government level and the 36 States of the Federation including FCT – Federal Capital Territory. The responsibility of Governance is vested in the three tiers of Government – Federal, State and Local Government accordingly. It is neither about President Obasanjo, President Yar Adua, President Jonathan nor President Buhari. We need your support and understanding to keep our country together.
The House of Commons, particularly the APPG on Nigeria, should deepen collaboration with the legislative arms in Nigeria through its respective leadership for collaboration and information sharing. After all, there is a lot of similar collaboration in the Commonwealth Parliamentary Union.
In as much as the feelings, desires and aspirations of your constituents in Britain (especially in highly dominated British Nigerian voters) matter a lot, there is an absolute need for caution in the overall National Security interest of the Nigerian nation. The collective interest in the survival and development of Nigeria should always be an overriding factor in your consideration and decisions.
DEVELOPING THE POTENTIALS IN NIGERIA
Nigeria's economy is the largest in Africa, with a GDP of US$400.6 billion. The largest oil producer in Africa and ranked 11th in the world.
We have a productive, amazing diaspora population raising the flag high both at home and abroad – Mrs. Amina Mohammed, Dr. Ngozi Okonjo Iweala, Kemi Badenoch, Dr. Akinwunmi Adesina, Tobi Amusan, etc. In the United Kingdom, British Nigerians are estimated at 250,000 according to the 2019 ONS estimate. Our entire diaspora population worldwide also remits an average of US$21 billion dollars annually. In the House of Commons, we consistently have British Nigerian MPs over the years.  Currently, Kate Osamor, Kemi Badenoch, Taiwo Owatemi, Chi Onwurah, Bim Afolabi, Florence Eshalomi and Helen Grant are members of Parliament in the British House of Commons. Our country is blessed with both skilled and unskilled labour both at home and abroad that is a great asset to humanity and should be effectively harnessed through collaborative efforts.
We have a unique vegetation spanning from the Atlantic Ocean in the South through the forest and savannah region northwards. Our agricultural potentials are enormous. Our food imports as at October 2021 still stood at US$10 billion even though it is 14.2% of our food consumption – hence we can claim to be self-sufficient in food production. This is a positive development that should be acknowledged and keyed into, especially by Nigerians in the diaspora and friends of Nigeria.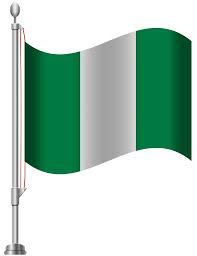 Nigeria still remains one of the most profitable countries for business activities because of the high rate of return on investment in our country. It is not by accident that the richest man in Africa is a Nigerian-based businessman – Aliko Dangote who is worth US$12.16 billion whilst the richest woman in Africa is also a Nigerian-based businesswoman – Folorunsho Alakija. Three of the ten richest men in Africa are also Nigerian-based businessmen, namely Aliko Dangote, Samad Rabiu and Mike Adenuga. Nigeria, therefore, beckons on investors to engage and take advantage of the large market, which expands into most of the ECOWAS region.
BRITISH NIGERIANS: CHANGING THE NARRATIVES
'As we lay our bed so we will lie on it' the responsibility to develop Nigeria rests primarily on Nigerians.
My appeal to our brothers and sisters in the diaspora is to refrain from the unverified negative narratives through the social media and other unverified sources of information on Nigeria. We should be Ambassadors of efforts and actions that would make Nigeria great. That is PATRIOTISM.
Patriotism is the bedrock and foundation for the development of any nation. Nathanson (1997) posits that patriotism has four components: –
Special affection towards one's country; Defining oneself through one's country; Being interested in the country's welfare; and Sacrificing for the sake of the country's welfare
May I, therefore, leave Nigerians in the diaspora, particularly those in the United Kingdom with the teachings of Nathanson through a paradigm shift from DESPAIR TO PATRIOTISM.
We remain the hope for the Africa Continent, therefore, our patriotism must be rekindled for the necessary leap to Socio-economic development of our country, the ECOWAS region and indeed the African continent. United we stand, divided we fall. Our strength lies in our unity. We must join hands together to develop Nigeria.
OUR PRIORITIES
Today, the British interests in Nigeria must take into Cognisance of the followings:
Historical past
Economic Realities
International world order
Historical Past – Nigeria still remains committed toward nurturing this  cherished relationship with the United Kingdom. Buckingham palace promotes this relationship. The British Government should also show more interest in our development than countries like China, Germany, Netherlands and France.
Economic Realities – With the advent of globalisation, the world is gradually inching towards becoming a global village. Nigeria with its abundant human and material resources is ready for Economic development. The flow of British investment to Nigeria has gone from its pre-eminent position at independence to 42nd Trading Partner in 2022.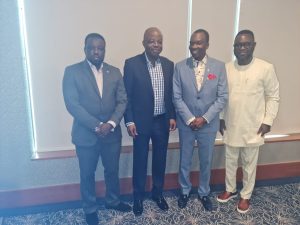 International World Order – We need to develop a mutually beneficial relationship through sustained dialogue on world order. There is an absolute need to nurture a relationship and engage on regular basis, away from the present discussion on NEED basis.
The primary purpose of Government in Nigeria as enshrined in Section 14 (b) of 1999 Constitution of the Federal Republic of Nigeria as amended, is to provide welfare and security to the people of Nigeria. Consequently, Nigeria requires the support of Britain to provide security and economic well-being to the people of Nigeria:
SECURITY IN NIGERIA
Peace
Stability
Predictability
Security
Peace – Nigeria's complexity is a paradox because of its strength in diversity as well as the differences among its people. Britain has a duty to support Nigeria in this direction through sustained promotion of peace.
Stability – Maximum efforts are required to ensure a stable Nigeria through the use of diplomatic and palace channels to promote unity amongst the constituents of Nigeria, as was done pre-independence.
Security -The government of Nigeria requires the support of the United Kingdom in the use of Kinetic and non-kinetic efforts to secure the nation.
Predictability – This is necessary to ensure the flow of investment for the socio-economic development of Nigeria.
WELFARE AND WELL-BEING OF NIGERIANS
This can only be guaranteed through the massive socio-economic development of our country. Agriculture still remains the highest employer of labour in Nigeria, with the production of food and cash crops. We need support in the area of mechanisation of farm implements, Agric processing to minimise wastage, Vehicles to aid rural transportation of Agric produce, improved seedlings for better yields and capacity building through technical education to provide middle-level manpower.
The economic potentials of Nigeria are huge. The realisation of these potentials can only come through investment by local and foreign investors.
In the early years of our existence the British Royal Company, later the United African Company played a dominant role in the economic development of Nigeria. Britain was the number one investor in Nigeria. It is unfortunate that Nigeria currently receives more flow of investment from Germany, China, India, France and the Netherlands than Britain. This reversal could be addressed through pro-active investment drive and collaboration between our two countries.
The APPG on Nigeria through the House of Lords should embark on a rigorous synergy between Nigerian businessmen and women; and British Investors with a view to investing in Nigeria. The Nigeria High Commission in London is ready to facilitate accordingly.
 CONCLUSIONS:
We respectfully request the United Kingdom to take Nigerians seriously on these priorities because they have implications for Global Britain and the Commonwealth.
We request the United Kingdom to bring influence to bear in the management of our diversity. This is necessary to avoid conflict, violence and destruction in Nigeria.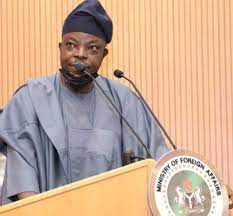 We request the United Kingdom to vigorously pursue business relationships between British investors and Nigerian businessmen and women.
We request the United Kingdom to assist in the reduction of our Youth unemployment through target programmes from Britain and the Commonwealth.
Nigeria is open for business from the United Kingdom as one of the nations with the highest return on investment.
Nigeria seeks the support of Britain to reduce the deficit in the balance of trade between Nigeria and Britain.
We also request for the setting up of Nigeria – United Kingdom Bi-National Commission where all these issues would be nurtured to fruition. The current individualistic approach of respective Secretaries and House Committees on Nigeria challenges our relationship. We need the synergy and symbiotic relationship of relevant departments of Government in Britain and Nigeria to deepen the present relationship.
God bless the Federal Republic of Nigeria and the United Kingdom.
Ambassador Saraf Tunji Isola is High Commissioner of Nigeria to the United Kingdom
FOOTNOTE: You want to share story with us? You want to advertise with us? You need publicity for product, or service, or   event? Contact us on WhatsApp +2348073463653 or email [email protected]