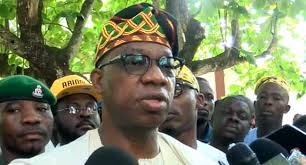 Archive
For the Record: TEXT OF SPEECH BY PRINCE ADEDAPO ABIODUN, OGUN STATE GOVERNOR-ELECT, AT THE PRESENTATION OF HIS CERTIFICATE OF RETURN BY INEC ON MARCH 28, 2019.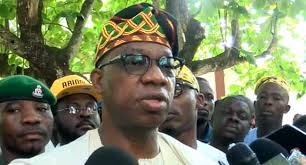 In line with our slogan during the campaigns, "Igbega Ipinle Ogun, ajose gbogbo wa ni", the time to start working together is now. There is more to gain as a people in collective efforts than otherwise.
Let me not fail to recognize  and acknowledge the professionalism demonstrated by all Security agencies that played one role or the other in our elections. You were above board and I thank you immensely.
To INEC, yours was a clear case of an impartial arbiter. People's votes largely counted. Well done INEC Ogun State.
As I conclude this short address, I want to specially acknowledge and appreciate once again the very special support I received from the President, Commander-in-Chief of the Federal Republic of Nigeria, President Muhammadu Buhari, GCFR, the Vice President, Professor Yemi Osinbajo SAN, the Chairman of our great  party, APC, Comrade Adams Oshiomole and members of the party's National Working Committee (NWC), our National Leader Asiwaju Bola  Ahmed Tinubu, our Baba and one of the foremost progressives in Nigeria, Aremo Olusegun Osoba, party stalwarts and members across Nigeria, especially in Ogun State, friends, associates, members of the Dapo Abiodun Campaign Organisation (DACO), volunteers, media men and women, youths, and everyone who made this collective victory possible.
My darling wife and children, your support and sacrifices served as the backbone that kept me going. I appreciate you.
Finally, to my esteemed Ogun people, the 2019 election was your election and March 9th was your day. With the good choice that you have made on that fateful day, may tomorrow also be your best future,
Thank you and God bless our dear Ogun State.
Prince Adedapo Abiodun
Governor-Elect, Ogun State
28th March, 2019