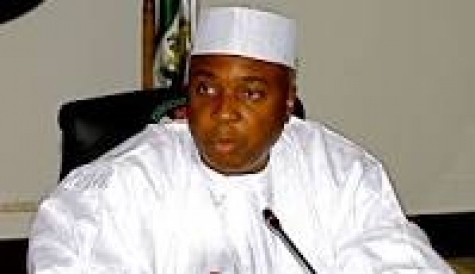 Archive
For the Record: SPEECH DELIVERED BY THE PRESIDENT OF THE SENATE OF THE FEDERAL REPUBLIC OF NIGERIA, HIS EXCELLENCY, (DR.) ABUBAKAR BUKOLA SARAKI, CON, AT THE IPI WORLD CONGRESS DINNER HELD IN ABUJA ON JUNE 23, 2018.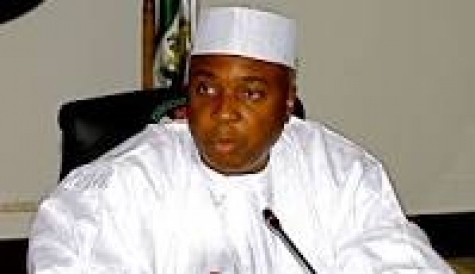 11.I recognise that the media is facing its own challenges, due in part to the internet and the rise of social media. So also, are the modes of relaying the news to an audience whose preference for receiving mass communication is also changing with each passing day. The media must adapt for this rapidly changing environment, in order that the journalist may fulfil his or her role, in the Lincolnian tradition, as a defender of democracy.
Now, more than ever, the media must be proactive in defending the people's right to know. In spite of the obstacles, the press must press on, because it is its responsibility to help society know itself better. The press must press on.
13.The media is a galvanising artery that holds our world together, a collective mirror to global conscience. We salute you, and thank you for your steadfastness and courage, despite the privations suffered in the journalist's pursuit of the people's right to know.
In closing, let me assure you of the continued support of the Senate, and indeed the entire 8th National Assembly of the Federal Republic of Nigeria, to ensuring a free and vibrant press capable of playing its part in strengthening democratic norms.
We stand committed to upholding press freedom, and to come to the aid of journalists whenever the need arises. Our doors are open and will remain open to ideas, strategies and policies for improving the practice of journalism in Nigeria – and the condition of the journalists themselves – in line with global standards.
16.I congratulate everyone here on your participation. It is my hope that you have had a rewarding time in our country. This dinner tonight is the last hurrah of the 67th IPI World Congress, but it is only the beginning of our working together for a better world. I wish you safe return to your duty posts.
Have a wonderful evening.