Archive
For The Record: PRESS STATEMENT OF FORMER PRESIDENT AND FOUNDER OF COALITION FOR NIGERIA MOVEMENT (CNM) ANNOUNCING HIS RESIGNATION WHICH IS TITLED 'MY TREATISE FOR FUTURE OF DEMOCRACY AND DEVELOPMENT IN NIGERIA'
The change we expect to be forthcoming, realistic and effective, will have to come from all of us – citizens, political parties, executive, legislature, judiciary and electoral organisations. We must stop the blame game and must all realise that Nigeria will be as good as we all make it to be – a good, effective, efficient, performing, equitable, fair, just, peaceful, secure, prosperous, united, wholesome and God-fearing country. I stand on the platform that change is possible and human beings are agents of change and we have seen that in our country both for good and for ill. I remain positive and optimistic. If we believe we can, we will. Political parties must do their own with a country-centered and value-laden philosophy, orientation and service. We should have one INEC for all elections at local government, State and national levels. We have all seen the ridiculous phenomena of local government elections conducted by States' so-called INEC being always almost completely won by the ruling party in the State. We all know it is a sham. The National Assembly must rid itself of corruption; and it can do it. It must also make its remuneration relevant to Nigerian economic and social reality. It can also do it. Then it must make laws and amend the Constitution to have one INEC for all elections in the country, strict and scrupulous funding and accounting of all electoral campaigns and all elections. The INEC must be given power to supervise, control and regulate campaign funds and funds and contribution to political parties. The National Assembly must amend the Constitution to allow Nigerians in diaspora with current Nigerian passports to vote in all Nigerian elections at Nigerian Embassies abroad. The National Assembly should also legislate 30% youth of under 40 and 30% women into all organs of political parties and into all institutions of governments. It should be a great step forward.
The Executive which emerges on the platform of one political party must avoid 'winners take all' especially in utilising the best brains available in running the affairs of the country. While the government of the day must be run essentially by the political party that wins the election, there must be consultation and cooperation especially on national issues of unity, economy, security and foreign affairs. There must also be minimum acceptable national position on these issues and which will also allow members of other parties that are good enough to be utilised by the government without necessarily running a government of so-called national unity. Rather, all governments should be government of national common interest.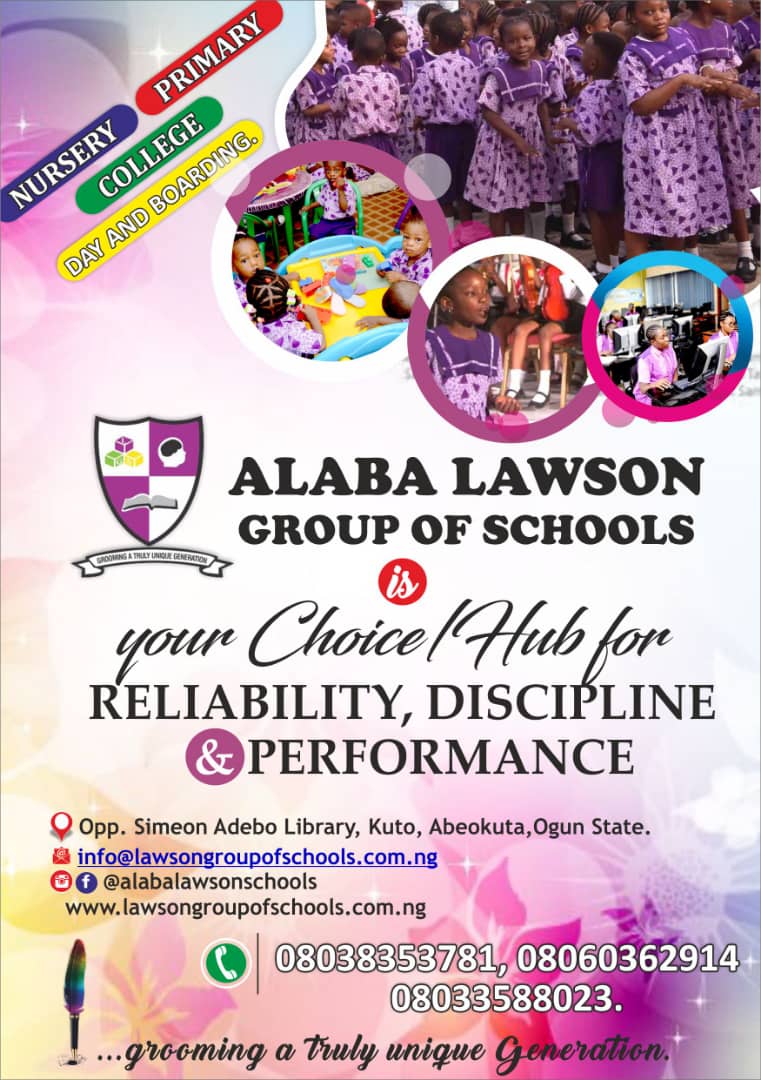 If we get the platform right, we will get the system right particularly in running the government which should be participatory and all-encompassing, not exclusive, discriminatory but talent-hungry and talent-targeting for the good of the country. Governance must not be myopic, restrictive and limited to circle of tribe, friends and blood relations but open-armed, transparent, open-minded, accommodating and seeking for the best wherever the best can be found to achieve the best for the country. We must all be guided and inspired by Nigerian Dream which must be inclusive, elevating and giving hope, great future and conquering spirit to all Nigerians.
In all situations, let us stand for good leadership, good governance, all-round development and enduring and authentic values within our culture. If we get it all right, our demography will be an asset and not a liability nor indeed a disaster. What is more, our democracy will move from strength to strength dynamically, inclusively, workingly, prosperously, equitably, communally and satisfactorily for all, by all and with all. When democracy goes symbiotically with development as they should, a happy, wholesome, united and inclusive society emerges which is secure, formidable, prosperous and respected within the comity of nations. That is God's plan for Nigeria which Nigerians must make manifest. There is only one reason for where we are now, it is leadership failure.
My points are borne out of my experience, learning, knowledge and interaction with others. Let us use these ideas as the basis for discussing and debating the course for advancing democracy and development on a sustainable trajectory for Nigeria founded on good leadership and good governance with welfare, well-being and progress of all.
Once again, I congratulate all members of Coalition for Nigeria Movement, all the political parties and civil society organisations that have adopted ADC as a political party platform to move Nigeria up and forward and I wish them success for now and the future. The eyes of the nation and the world are on you to show that with people and organisation of like mind, a real difference is possible and you will make it. I wish you well. But always remember that Nigeria belongs to you as it belongs to those in power. If you fail to use the potent weapon democracy offers you and that is your vote, then you have yourselves to blame. You can move on to the next stage in the democratic advance for change, unity, security, stability, good governance, prosperity and progress. So may it be for Nigeria.
President Olusegun Obasanjo
May 10, 2018