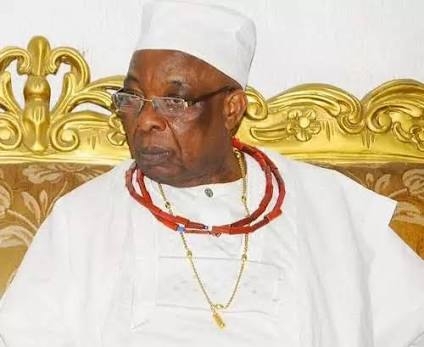 Archive
For the Record: PRESS CONFERENCE BY COALITION OF SOCIETIES & CLUBS IN IJESA–LAND ON THE PREVAILING SOCIO-ECONOMIC AND SECURITY ISSUES IN ILE-IJESA HELD ON THURSDAY 10TH JANUARY, 2019 AT IJESA SPORTS CLUB, ILESA.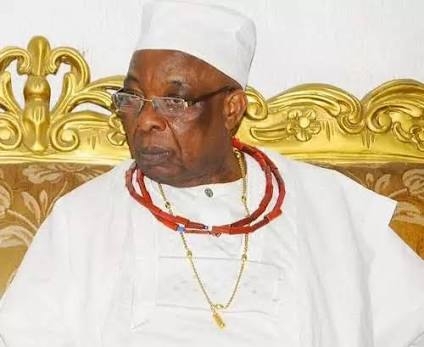 INDISCRIMINATE AND ILLEGAL MINING IN IJESA LAND
It has been observed that indiscriminate and illegal mining activities are going on simultaneously in many communities in Ile – Ijesa.
This has led to huge influx of both legal and illegal miners and their work force of unknown identities to the kingdom. The worst aspect is that there was no documentation or profiling of the people to the mining communities in Ile-Ijesa. It will be a disaster to happen in the nearest future if authorities fail to act now by carrying out proper profiling of both legal and illegal miners and their foreign workforce as some of these miners engage in acts capable of causing havoc to the inhabitants of the communities where they operate..
It needs to be stated that the mining activities have led to destruction of farmland, creation of food insecurity and economic loss of economic trees within our various villages. A look at the mining communities has resulted in creation of slums and destitutions of the local or indigenous people. The local people or their youth are less preferred by the miners and their agents in job opportunities, leaving them mostly unemployed and frustrated. The advantages of being mining communities have been turned to despair. No infrastructural development in the local communities and the unwholesome activities of these miners have led to the degrading of their environment and worsening standard of living. Insecurity has equally worsened with cases of stealing, assault, attack, violence and other negative activities on the increase. Recently a traditional ruler and staffers of Osun State College of Technology, Esa-Oke were kidnapped. There are other reported cases of high profile kidnapping in which ransom were paid before the victims were released. The unwholesome acts are alien to us in our kingdom and must be condemn by all well-meaning people of the land. It is an abominable act that must not be allowed to occur again nor flourish in future.
DWINDLING AND SCANTY BUSINESS VENTURES IN ILE-IJESA.
Ijesa-land and her people have age long reputation of being industrious with entrepreneurial skill and spirit which earned us the appelage OSOMALO but regrettably both the formal and informal business ventures  are lacking now or not encouraging for investments, commerce and trade.  It is sad to know that high tariffs and imposition of difficult levies to start off businesses and ventures by professional bodies and trade unions are hampering the young ones from starting off businesses of their choice within the kingdom. This is the general situation where local associations impose levies on goods and services at expensive costs in the name of associations who have turned to kingpins with no authority to curb  their excesses at all levels. The activities of these local associations and trade unions are anti – development. The ease of doing businesses in Ile-Ijesa has been made POORER and HUGELY UNATTRACTIVE; so many local, national and international investors have taken flight to other kingdoms or areas and cities. The proliferation of the local associations and their misdemeanors are disincentive to investors, growth and development. An urgent measure need to be put in place to regulate these unnecessary local associations for informal sector to flourish or thrive. So we must relax ease of entry of business for Ile-Ijesa to progress and prosper. We must create an enabling environment for trade, commerce and investment to thrive for the overall development of Ile-Ijesa.
ACTIVITIES OF SOME BAD PEOPLE IN ILE – IJESA: YAHOOISM/ SCAMMERS, CULTISTS/ RITUALISTS, SCIENCE STUDENTS, KIDNAPPING AND THE REST.
It is good to call the attention of relevant authorities at local, cultural, security and government levels, to these menace and ungodly habits in Ijesa land especially Ilesa. The activities of these bad elements are now uncontrollable with the connivance of few bad eggs within the security forces. Most youths and few elderly are now involved because they now see it as means of livelihood. Good character, high integrity and good behavior are now alien in the land while a lot of parents look the other way because of monetary gains and not worry about the future of their wards. 
We therefore appeal to all parents to take interest in the activities of their wards by ensuring that they flee away from all forms of anti – social engagements. We must imbibe the ethos of Omoluabi and other positive values which IJESA are known for .
SABO AREA OF ILESA MENACE AND SIMILAR HOT SPOTS IN IJESA LAND
It is good to be peaceful and friendly with our brothers/sisters especially the Fulani's/Hausas but they should be made to respect sacrosanct in Ile-Ijesa for peace co-existence and development. The Sabo Area of Ilesa is now a SLUM, even in a 21st century setting. The market rebuilding is now a curse and is now a hiding place of hoodlums and miscreants. This is danger signal for all. The demolished market should be rebuilt using international standards and best practices. The Hausa who reside mainly in the area should be engaged on the need for partnership and collaboration on bringing  about the restructuring and rebuilding of the market. They should live peacefully  with the host community.
SELLING OFF OF HISTORICAL HOUSES AND FAMILY HERITAGE.
The problems are assuming multiple and dangerous  dimensions. Our God-given resources are being plundered at will right before our eyes. Our people are selling off family houses to strangers without let. Family houses are historical and are a kind of monuments that should be preserved. We have a situation in which a whole village and farmland are completely sold out. Selling off such edifying historical and pristine homes in major Quarters and villages is sacrilegious and taboo, it amounts to erasing history of one's origin and destruction of lineages. We call for a stop to these negative practices and abuse of acceptable norms and traditions. Let us adopt modern and creative ways of assets management, instead of outright sale, we can lease out while the ownership still belong to us the natives.
CONCLUSION 
The Coalition of Societies and Clubs  in Ijesaland is now calling the attention of our esteemed royal fathers, religious leaders, notable and progress driven societies and associations  to enlighten and educate our people on the danger of menaces highlighted earlier. We also call on the security organizations to rise up to the challenge by ensuring security of lives and properties within Ijesaland. We also  call on government at all levels to address these issues for peace and peaceful co – existence in Ile – Ijesa. It is a peace and peaceful co – existence that drive GROWTH AND DEVELOPMET.  All Ijesa people home and abroad are enjoined to be law abiding and continue to maintain those age-long positive  virtues of hard work, integrity, honour, excellence and pride which we are known for.
Thank you all and God bless you. OBOKUN AGBE WA O LORUKO OLUWA