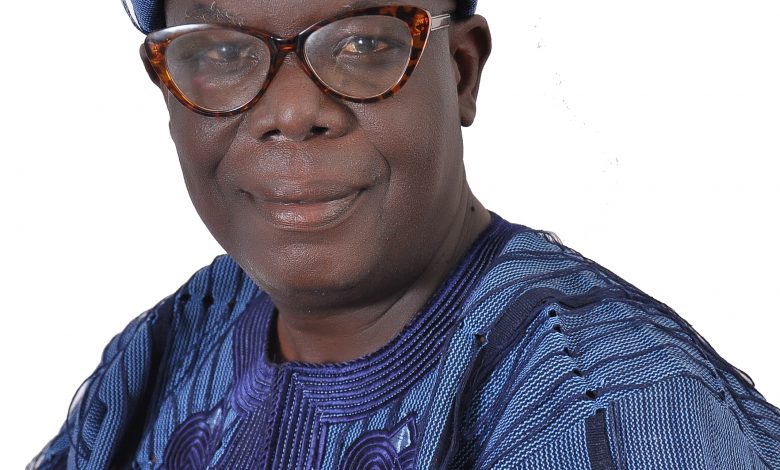 Archive
For the Record: BEING A WELCOME ADDRESS DELIVERED BY PRINCE DIMEJI KAYODE-ADEDEJI, FOUNDER OF PENPUSHING MEDIA, AT THE 3RD ANNIVERSARY LECTURE HELD AT OBASANJO PRESIDENTIAL LIBRARY, ABEOKUTA, OGUN STATE ON FRIDAY, JULY 19, 2019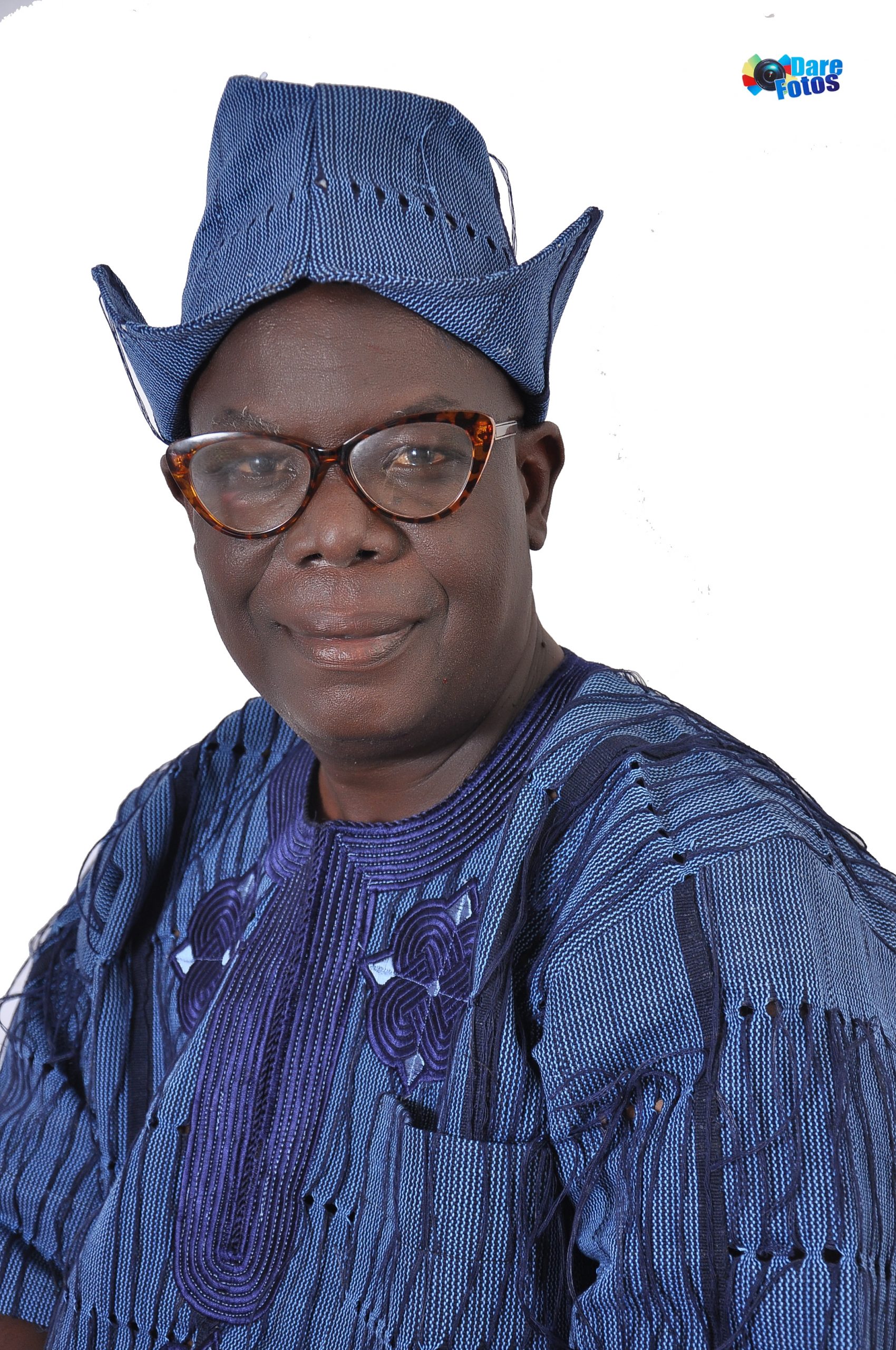 The maiden edition was also a colourful, and we had in attendance participants from all walks of life. It is recalled that, Prof Oye Ibidapo-Obe, former Vice-Chancellor, University of Lagos (UNILAG) was the Guest lecturer, who spoke on the topic, "Building Parameters for Trust to Achieve Political and National Growth". Similarly our second anniversary lecture recorded same success. The Guest Lecturer was the Country Director, United Nations Information Centre(UNIC), Mr Roland Kayanja who spoke on the topic, 'The Media and the Quest for Peace, Justice and Strong Institutions'
Penpushing platform whose idea was robustly nurtured through the journalistic ideology of the need for credible sources of news, parades high caliber personalities across the globe painstakingly created and designed to add value to journalism worldwide. The journey started July 19, 2016, from a Whatsap group where authentic news are readily available globally.
As part of our genuine mission and focus to expand further, we got Penpushing registered with the Corporate Affairs Commission (CAC) and received certificate on June 1, 2017, which gave birth to our online publication
The online publication started operations in December, 2018 with website address www.penpushingng.org as well as Facebook and Twitter pages, and we make bold to say that we are gradually becoming a household name in the media industry because of palpable authenticity in news dissemination.
As at today we are also in partnership with a number of reputable media organisations, having been convinced about our competence, originality and ingenuity in news dissemination across the globe. They include Nigerian Television Authority(NTA), United Nations Information Centre(UNIC),Metropolitan Broadcasting Service,(MBS), Impact Africa Television(IATV),IBR F.M, Rockcity FM, Sweet FM, Family FM,,WFM Radio, Paraount FM, Fresh FM, Smash FM, Public faces Magazine, City People Magazine, Gatewaymail online, Cityvoice online and Newsmaker online among others.
We took another giant stride within the last one year, training journalists in Lagos and Ogun States, in collaboration and  support of our  foreign partner, a  Non-Governmental Organisation(NGO) Terre de homes(TDH), with headquarters in Switzerland . The beneficiaries of the workshop had been admitted by the foreign agency as journalists who are to be involved in reporting activities of the agency within Nigeria and West Africa. We are also in arrangements to take the workshop to other parts of the country in due course.
Similarly, Penpushing positively moved forward in the area of social responsibility, using the platform to show concern on the plight of the less privileged and the Special People, one was the discovery of Sarah Ajayi, 18 year old blind girl, who lost her two eyes to cataract while in SSS 2 class. Our online publication brought a smile to the face of the lady, and her widow mother, following intervention of one of our leading leaders on platform, who took over the educational expenses of the girl, and as at today, Sarah has gained admission to the School for the Blind in Lagos, where she is doing well. I need to profusely thank the sponsor, who insisted that, we should not mention his name. However, for those still interested to support Sarah, the door of support is widely open.
In the same vein, we have another Special Person, who we still need support for, and he is Abiodun Omoyaiye Soyeri, a 30 year old Physically Challenged Person, who is a mass communication graduate of Moshood Abiola Polytechnic, Abeokuta. Over a year after completion the National Youth Service Corp(NYSC) scheme, he has remained jobless. What Abiodun needs now is job, so we appeal for assistance from our guests here, and other well-meaning Nigerians.
We do not want to stop here, we have just also introduce another measure in adhering to our social responsibility, and it is about regular support for the less privileged, which is not limited to financial support, we also want material support for them in number of orphanages, so for those who want to support, you can contact the Editorial Board on our email [email protected] or following whazap contacts: 08073463653,08033033398,08033516593,08034756184 and 08033459464
On  our guest lecturer, Prof Oluyemisi Obilade, her choice was attributed to her track record as a multi-perspective and a cerebral resource person with uncommon knowledge of education, who will hereby today further educate us, using education to solve the nation political problems. She is to deliver a lecture with the theme, 'The Nigerian State: Political Evolution, And Multiparti Democracy; Education to The Rescue'. I am convinced that, we all be treated to a very interesting lecture worth of our time, as we are going to drink from her fountain of knowledge.
I want you to grant me the opportunity to appreciate members of the Editorial Board, which include: Funke Fadugba(former Chairman, Nigeria Union of Journalists, Lagos State),Eddy Aina (former Director, National Broadcasting Commission), Dr Goke Rauf(Director School of Communications, Moshood Abiola Polytechnic, Abeokuta), Femi Shodunke(Publisher, Gatewaymail online Newspapers) and our Legal Consultant, Barrister Benjamin Ogunmodede, as well as our administrator on the platform, Engr Dideolu Falobi.
There is also need to appreciate those who put this colourful ceremony together,  the Planning Committee;  Sina Adefolahan(Chairman), Temitope Kayode-Adedeji(Secretary),Yomi Fash-Lanso(member), Olusiji Oyesile(member),Olabisi Kayode-Adedeji(member), Bola Solate(member) and Roland Dansu(member)
At this juncture, permit me to draw attention and appeal to our members and numerous readers on the need  to consider Penpushing for advert placement in view of the fact that, placement of advert is one major and crucial tonic for survival
Finally, let me once again welcome all of us to this august occasion.  Thank you and may God guide us right as we listen to the lecture for today.
Amen.
Dimeji Kayode-Adedeji
(Founder)