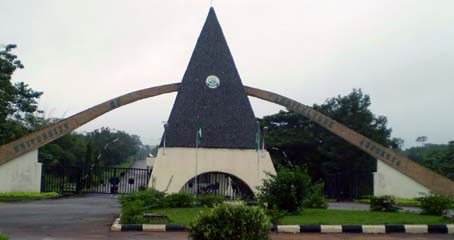 Archive
FEDERAL UNIVERSITY OF AGRICULTURE DENIES ROBBERY INCIDENT IN CAMPUS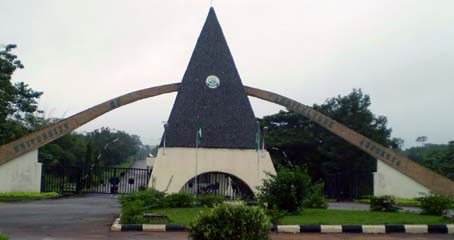 'For the purpose of clarity the university wishes to state that no robbery incident took place within the university premises in the recent times. Regrettably, there were some unfortunate robbery incidents that were reported to have occurred during the week at some off campus, privately owned hostels located some kilometers away from the university campus and by the university statute are outside the jurisdiction of the university management'
The registrar further explained that, despite being beyond the direct jurisdiction of the university, the management duly reported the ugly incidence to relevant security agencies particularly the police force who have taken proactive measures to forestall any reoccurrence', he said
Penpushing further reports that, Adekola while speaking on allegation that the institution banned students protest and issued indemnity forms to students to that effect,  said that was imagination of the writer, and challenged the organization to come out with a proof if any.
'Management wishes to state unequivocally that at no time were the students banned from protesting neither were they requested to sign indemnity forms either before or after the incidents. If any media has any information to the contrary, we challenge such media outfit to produce a copy of such indemnity form signed by any student' Adekola emphasized.
'The university management has maintained a cordial relationship with the students and has no reason at all to attempt to gag the students from expressing themselves or denying them their fundamental human rights as free citizens of this country'
The university lamented that, the publication is coming on the heels of two earlier ones released through the social media and targeted at undermining the security,peaceful co-existence of the university and making attempts to incite the student populace against the university management'
'We therefore particularly note that this last one has a nexus with the earlier ones and are particularly targeted towards same objective of inciting the student populace to wrongful protest and disturbance of the relative peace on campus. We want to admonish all agents of disturbance  to steer clear of our campus as we know that our students are peace loving and ordely in conduct of their affairs
Penpushing also reports that, the university said, it is working in conjunction with all the security agencies in Ogun State, particularly the police in protecting every student of the university, irrespective of where they are domiciled in the university environment'Adekola stated.