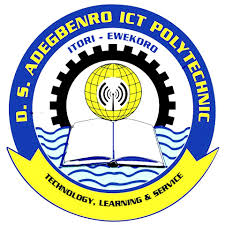 Archive
DS ADEGBENRO POLYTECHNIC DISMISSES REPORTS OF EXAMINATION, SEX SCANDALS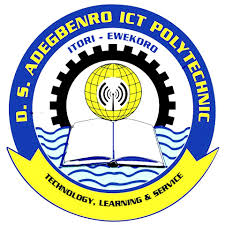 The allegations further added that these projects were also being recycled in exchange for financial benefits, but in swift reaction, the Institution Public Relations Officer Yinka Adegbite told Penpushing that they were allegations and until the facts are proved they will remain as allegations.
"These are allegations right, until the facts are established, they will remain in the realm of allegations. I know that the management of DS Adegbenro Polytechnic under the leadership of Professor Alfred Olufemi Fatade will never condone any kind of fraud from anybody.
"I can tell you that in the past when false allegations were leveled against certain Staffs of the Polytechnic, the matter were taken to the Staff Disciplinary Committee and I can assure you that these are verifiable facts. Some lecturers in that Polytechnic in the last two years have lost opportunities, infact some of them were placed on suspension as punitive measures when such facts were established by the SDC, that is, the Staff Disciplinary Committee" he said.
The polytechnic spokesman also added that about three lecturers had their appointment terminated as a result of being involved in shady deals involving some students in the Institution, and on alleged rape and sex for marks, he said that was not to the knowledge of the school authority.
 "if there is a case of rape, then there should be somebody who committed the alleged crime, then there should be a victim, so when we have both the alleged criminal and the victim, and we take their testimonies, and we were able to establish those claims, then I can assure you that whoever has committed such would be published, that is the fact"
Penpushing further reports that, Registrar of the Institution, Bayo Ogundimu, also dismissed reports of increasing tuition fees of institution, saying such does not occurred, adding that before such could happen they will need the State Government's approval and if they say no, there is nothing they can do.
"There is nothing like that, what the management did is to request for a government approval of a review of our chargeable fees. That is what is on, we have written the government, we are still waiting for government's approval before we do anything, if the government says, no, don't increase the fees, and the review we have just brought up is just a ₦5,000 increase for ND 1 and ND 2 students of the Polytechnic" he said.