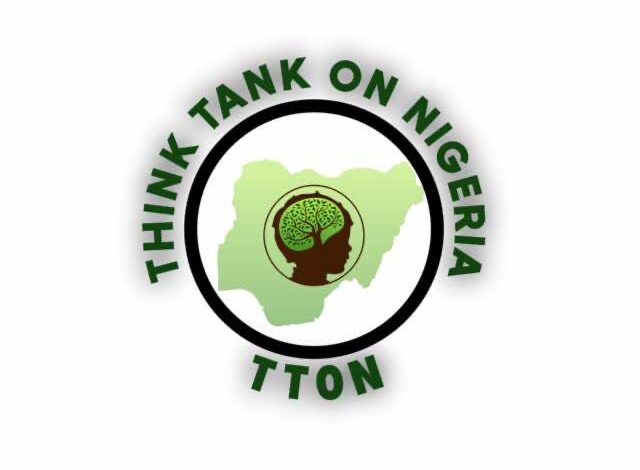 Opinion
Communique by "Think Tank on Nigeria", A policy advocacy online platform issued on May 25, 2023
SUBJECT: Corruption in Nigeria
PREAMBLE
The "Think Tank on Nigeria (TTON)" organisation is a policy advocacy platform with over 250 members of various professions drawn from the different geo-political zones of Nigeria. We discuss and analyse Nigerian policies and politics, with the aim of proffering solutions to developmental challenges the country might be faced with. Rich contributions are made by experts in different fields, which could be converted to veritable actions if adopted, in order to bring needed positive changes.
Transparency International's Corruption Index ranks countries and territories based on how corrupt their public sector is perceived to be. A country or territory's score indicates the perceived level of public sector corruption on a scale of 0 (highly corrupt) to 100 (very clean).
In 2021, Nigeria, with 24 points, ranked 154th in the 180 countries listed in the Corruption Index (with South Sudan, at 180th, being the most corrupt, and Denmark the least). She ranked 40th among 53 African countries. This is most unfortunate.
According to Belda Mullor, Guillermo (2018) in "Citizens' Attitude towards Political Corruption and the Impact of Social Media" (Thesis), corruption is an anti-social attitude awarding improper privileges contrary to legal and moral norms and impairs the authorities' capacity to secure the welfare of all citizens.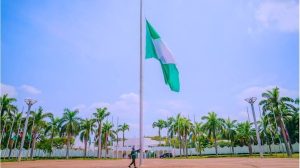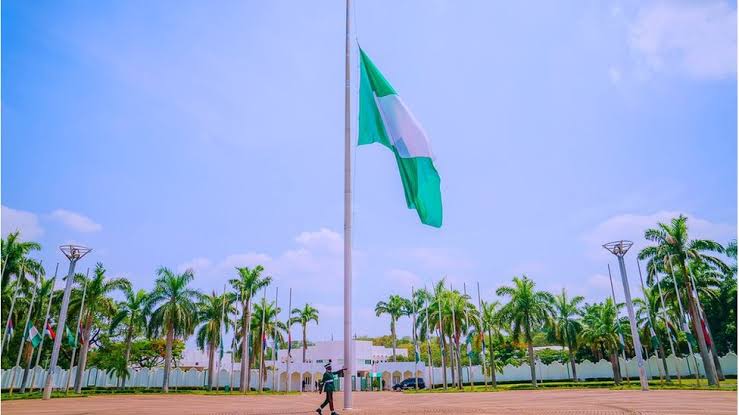 It is instructive to note that incidences of corruption are not limited to the public sector alone. Neither is it a contemporary phenomenon in Nigeria because the first high-profile case of corruption dated back to 1944. It also cuts across all tribes, governments, and sectors.
The discussion was moderated by the Convener, Engr. Dideolu Falobi (FNSE, FloD) and the discussion was guided by the following questions:
What are the different types of corruption?
Why has corruption been so enduring and eendemic in Nigeria?
What are our observations about corruption in Nigeria?
What are the impacts of corruption in Nigeria?
How can we reduce or eliminate corruption in Nigeria?
OBSERVATIONS
The following observations and key resolutions were recorded after a robust deliberation on the issues relating to corruption:
Corruption in Nigeria is embedded in the human, carnal, selfish nature of society. This is due to a lack of shared social values that drive corporate governance in the private sector, but are made inapplicable to the public sector. The private sector is also complicit in this, due to its abysmal application of corporate governance principles and the refusal of the citizenry to apply the principles of collective interest to drive actions in its own interests.
Corruption is an endemic problem in many countries, especially in government offices. It is a pernicious and nefarious scourge that has a far-reaching impact on the lives of citizens.
Corruption is a malicious vice that affects the development of a nation. It is a deliberate process of stealing and is perpetrated by those who share the same values. It is at the root of indolent civil servants and a comatose public service bureaucracy.
One of the major causes of corruption in Nigeria is the lack of transparency and accountability in the governance process. The absence of effective checks and balances has led to a culture of impunity, where public officials feel they can act with impunity and engage in corrupt practices without fear of being held accountable.
Another contributing factor to corruption in Nigeria is poverty. The high level of poverty in the country has made many people desperate and willing to engage in corrupt practices.
Furthermore, the 'big man' factor and the syndrome of building strong men have exacerbated the problem of corruption.
The primary causes of corruption in the civil service are linked to the financial incentives of the service members. Civil servants are highly placed public officials and are thus in a position to make decisions that benefit them financially.
Additionally, the dysfunctional system of government and the disenfranchisement of citizens, either through systemic diversion or deliberate abuse, can also contribute to corruption.
Each of the types of corruption that have been described has distinct names across all African cultures. There are specific local proverbs/sayings that speak to them in clear terms.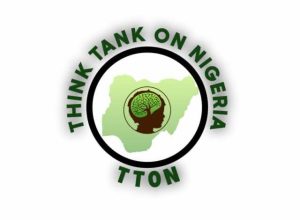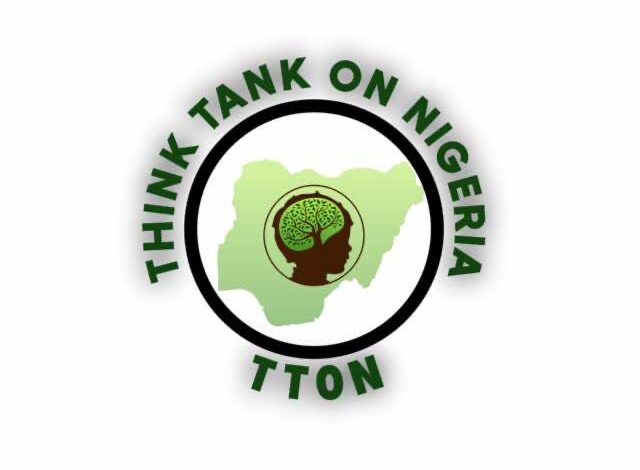 Thus, corruption is local and they come in various forms. Some of the different types of corruption are:
The intentional deception or misrepresentation of facts for personal gain.
Kickbacks
Payment of a portion of a contract or transaction to a person who helped secure a contract.
Abuse of power.
The use of public office for personal gain.
Money laundering i.e. the process of disguising the proceeds of illegal activity as legitimate funds by funneling them through a complex web of transactions.
Influence peddling i.e. selling one's influence or access to public officials or decision-makers for personal gain.
Nepotism and elite capture
In many countries, the immunity clause in the constitution makes it difficult to hold public office holders accountable and often allows them to escape punishment for their crimes. Therefore, the above-listed malpractices are often enabled by the immunity clause in the Constitution.
Corruption is also associated with a lack of transparency and accountability from the government, as well as a lack of resources for the public.
Religion and tribal sentiments are major factors that have contributed to corruption in Nigeria. Other causes include:
Greed and the desire to get rich quickly.
The emergence of various get-rich-quick schemes such as betting, 419, "Yahoo" and "Yahoo plus" schemes.
Fake investment schemes such as Ponzi schemes.
Poor quality of work.
Lack of patriotism.
Lawlessness
Illiteracy
Inflation
Lack of integrity and moral values
Inequality
Poverty
Lack of strong legal framework
Poor enforcement of existing laws
Poor governance system
Political patronage
Systemic weakness
Lack of accountability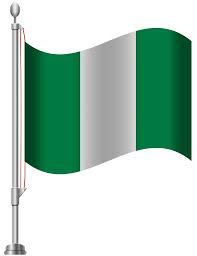 IMPACT OF CORRUPTION
1.Corruption has a hugely detrimental effect on society. It impacts the quality of public services and infrastructure, diverts public funds away from social programs, and can lead to a lack of confidence in the government, which can lead to further disempowerment of citizens.
Corruption has a far-reaching impact on the development of a nation. It hinders growth and development and also affects the moral values and virtues of the people. This can be seen in the way many Nigerians prefer to stay outside the country due to the low moral values and virtues in the nation.
Corruption has had a devastating effect on Nigeria, causing rebellion such as Boko Haram and kidnapping, lack of infrastructural development, underdevelopment, preventable deaths due to collapsed buildings, fake drugs, ineffective medical systems, low life expectancy, high unemployment rate, and a lack of meritocracy.
The impact of corruption on Nigeria is significant. It has led to a huge waste of public resources, as well as a lack of trust in the government.
It has also stifled economic growth and development, as the money which should have gone into the development of the country is instead siphoned off into the pockets of corrupt officials.
The recent Naira redesign policy aimed to eliminate vote-dealing, another form of corruption, from the electoral system and has had both positive and negative consequences.
Corruption can have severe consequences for society, such as undermining the rule of law and damaging the public's trust in government and public institutions because of this.
It can also lead to economic inequality, as the proceeds of corruption are often used to benefit a small elite and those with money are able to take advantage of the system more than those without.
Corruption has a damaging effect on the economy, society, and the environment. Other effects of corruption include:
Underdevelopment
Systemic failure
Division and hatred
Immorality
Increase in poverty level
Poor access to basic amenities
Poor infrastructure
High cost of living
Economic marginalization
Insecurity
Brain drain
Injustice
Loss of investor confidence
Deterioration in public services
Decline in investments
Worsening poverty
Increase in unemployment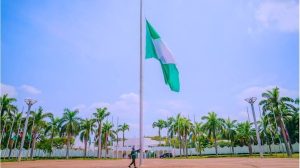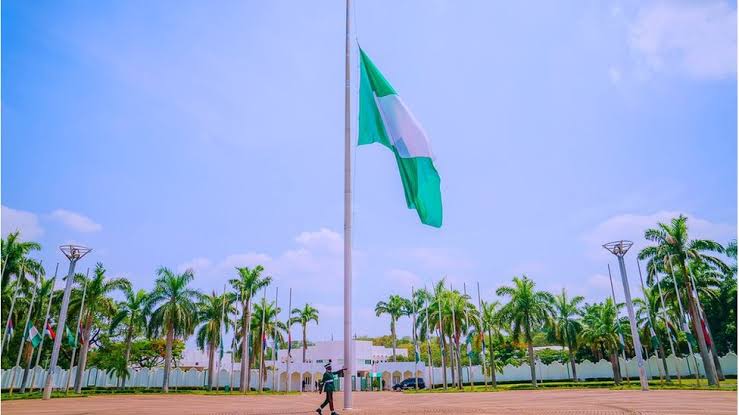 KEY RESOLUTIONS/CONSENSUS OUTCOME
There are a number of solutions that can be employed to reduce corruption. Some of these were highlighted during the discussion:
It is essential to teach civic responsibilities in primary schools, secondary schools, and tertiary institutions. Pupils must be taught to imbibe the spirit and culture of contentment. Parents/Guardians must check the bags of their children each time they come back home from school, with a view to stopping them from 'taking' what does not belong to them. Also, parents must watch out for the company their children keep. As it is said, 'Show me your friend and I will tell you who you are'. Mindsets need to be changed, and enlightenment on the ills of corruption needs to be communicated from the level of children to adults.
2.It is important for citizens to recognise the importance of shared social values and collective interests, as well as to start fighting corruption from within themselves. Only then can we begin to tackle the problem of corruption in Nigeria.
Electoral reforms should be continued with a view to improve transparency, reduce the cost of electioneering and ensure that votes count. The process of electioneering and campaigns must be such that can encourage citizen participation and throw up credible candidates. The use of money to influence voters should not only be discouraged but severely punished in line with the law/electoral act. Those with questionable records need to be checkmated, and barred from positions of leadership and influence, not only politically but in other spheres of leadership.
We must strengthen the legal and institutional frameworks: Nigeria should enact and enforce strong anti-corruption laws and regulations, and create independent institutions to investigate and prosecute corruption cases.
Increase transparency: The government should ensure that its activities and decision-making processes are transparent and open to public scrutiny. This can be achieved by making information easily accessible to the public and by promoting the use of open data platforms.
Improve accountability: It is important to hold public officials and institutions accountable for their actions and inactions. We should establish oversight mechanisms, such as independent audit bodies and investigative commissions, to ensure that public officials are held accountable for their actions and inactions. Governments should also be made accountable and be required to do periodic accounts of their stewardship.
Encourage citizen participation: Public oversight can help to increase transparency and accountability. We should promote and incentivize citizen participation in governance.
Promote ethical behaviour: Nigeria should promote and incentivize ethical behaviour, and create a culture where corruption is not tolerated. This can be achieved through education and awareness campaigns, as well as through the establishment of codes of conduct and ethics.
9.Enhance international cooperation: We should enhance international cooperation and coordination to combat corruption, particularly in cases where it involves transnational criminal activities.
10.Increase public awareness: We should promote public awareness of the harmful effects of corruption on society and the economy, and educate citizens on their role in preventing and combating corruption. Enhancing public awareness of processes and bureaucracy at all levels would create an enabling environment for citizens to speak out.
11.For those of questionable wealth, checks need to be done on their tax status. Also, the tax percentages for the very rich should be higher than those of the common man in order to discourage wealth inequality.
12.In order to combat corruption, those involved in oversight functions should avoid all forms of corruption. Meritocracy should be promoted in all areas, and honesty, fairness, transparency, openness, equity, and accountability should not be compromised.
Those on the supply chain of corruption elements should be drastically reduced in order to reduce the demand.
Laws need to be put in place and enforced, with strong-willed good leaders in office.
15.It is also important to have a fairer society, with laws that are fair and practical for all citizens.
Checks and balances need to be put in place to checkmate corruption and best practice from other countries should be implemented.
Psychologists can be engaged to devise ways in which the minds of the citizens can be re-engineered and made to know that corruption is the bane of the society that affects the development of a nation.
18.Also, past administrations ought to be probed and offenders must be promptly prosecuted.
Remunerations for the offices of political office holders should be made less attractive.
20.It is important to focus on building strong institutions such as the Executive, National Assembly, and Judiciary, and ensure their independence from each other.
Corrupt practices should be punished with sanctions and penalties, which should be adequate and enforced.
Ensure that the Police, Immigration, Nigeria Customs Service, and other paramilitary agencies are adequately compensated. Good salary and welfare packages are important for curbing corruption.
Reduce direct human contact with institutional processes through technology. The government should focus on putting systems in place to prevent corruption rather than fighting it, invest in systems that minimize person-to-person contact, and develop a fair and equitable welfare system for workers in the public sector.
Ensure the sanctity of the rule of law, reviewing minimum wages to reflect the economic reality across all sectors, strengthening SERVICOM and ensuring its full functionality, and implementing the Freedom of Information Law.
25.Individuals should strive to be role models and be accountable for their actions and inactions.
26.There is a need to develop a robust credit system that will allow people to live their "dream" lives.
Lastly, reduction of the poverty level.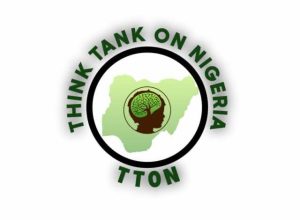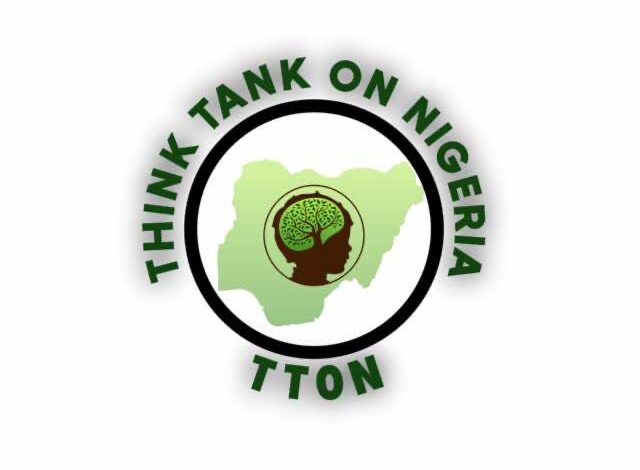 CONCLUSION
In summary, corruption is a cankerworm in society that has the potential to retard national growth and development. It is a menace that needs to be addressed holistically and effectively. Governments, religious bodies, civil societies, individuals, and other stakeholders need to work together to fight against corruption. To effectively tackle the problem, it is essential to build a strong legal framework and adopt robust anti-corruption policies. It is also important to strengthen the rule of law, ensure transparency and accountability, and create a conducive environment for citizens to speak out. Moreover, efforts must be made to increase public awareness and education on the consequences of corruption, as well as to reduce opportunities for corruption by utilizing technology.
Corruption may not be wiped off completely, but it can be drastically reduced. Office holders in all sectors should be held to account and civics should be taught at different levels of the education sector. Through the collaboration of every stratum of society, corruption can be systematically uprooted. By implementing the proposed solutions, the severity of corruption can be reduced and public trust can be restored.
ENDORSED BY:
Engr. Dideolu Falobi, FNSE, FloD – CONVENER
Engr. Jones Nwadike, FNSE, KSM
Oluwafemi FAMUREWA
Richard Agabje-Mcthomas
Kayode Onanuga
Tayo Magbagbeola
Oladipo Olayinka
Prince Folagbade Kudehinbu
Dr. Ade Ehinmowo
Adekitan Isaac Adeyemi
Adebusuyi Tobiloba ADELEYE
Philip Adewunmi
Leke Bodunrin
Engr. Akintayo Akintola, FNSE
Engr. Nimot Muili
Rafiu B. Bale
Engr. Ganiyu Balogun
Mr. Dan I. Y. Nweze
Engr. David Adeyeye, MNSE
Dr. Nathaniel Atansuyi, FIIM, MNCS, MCPN (C.itp)
Engr. Babatunji Adegoke, MRICS, PMP, MNSE, MNIQS
Engr. Taiwo Orolu, MNSE
Engr. Dr. Osoba Lawrence Opeyemi
Dr. Kehinde Orolu
Olumide Adenekan
Engr. Isa Usman Emoabino
Sunday Toyin Abidemi
Damisola Matti-Balogun
Adeyemi Biodun OYEDEPO
Princess Dr. Ronke Ogunremi
Omosewa Arowolo, GMNSE
Prince Wale Odubote
Jimoh D. Akogun
Engr. Abdullahi Usman, MNSE, FNICE
Alhaji Olayemi Nasiru, FCA
Osikoya Ambrose Olufemi
Adekunle Bello
Ayo Fanimokun
Adebowale Banjoko
Komolafe IOS
Oluseye Ekun
Femi Adetunji-Teniola
Demola Obembe
Engr. Solomon Okogun
Engr. Ayotunde O. Ogunnoiki, FNSE, JP.
Engr. Olusegun Oyelola, FNSE
Engr. Michael Olanrewaju Ajiboye (MNSE)
Pastor Sunday Ojemoron (Engr.)
Elder Oladele Samson Ogunjebee JP.
Olamide Folahanmi Oloyede
Mr. Onorakpene Eviosekwofa
Opeyemi Adeyinka ASAOLU, Ph.D
Ashafu Lawal
Engr. Olusegun Afolabi
Ebenezer Osinuga
Mobolaji Olugbenga Oluwadunsin
Mrs. Kofoworola Ajelabi
JAEL SIMON
Yinka Kondu Maamiijebu
Adesina Osinloye
Emeka Madu
Engr. Abdullahi Usman, MNSE, FNICE
Engr. Anas SULAIMAN
PROF. ADERONKE LAWAL-ARE
Adefidipe Samuel Adesanmi
Dr. Ogundahunsi Dele Sunday
Kunle Coker
Engr. KamoruBusari, FNSE
Benjamin Ubido
Aare Ayodele Bankole
Dr. Babatope Babalobi
Alhaji Ibrahim M. Magaji
Dimeji Kayode-Adedeji
Engr. Rankins Oguara, MNSE
Kenny Odugbemi
Mrs Kofoworola Ajelabi
Dr. Rasheed Salami
Engr. Oluwole Shodunke
Olatunji Ope
Adebayo O. Fasanu
Dr. Joshua Ajewole
Gbenga Ehinola
Femi Adetunji-Teniola
Sir Gbenga Badejo FCA, KJW
FOOTNOTE: You want to share story with us? You want to advertise with us? You need publicity for product, or service, or   event? Contact us on WhatsApp +2348073463653 or email [email protected]