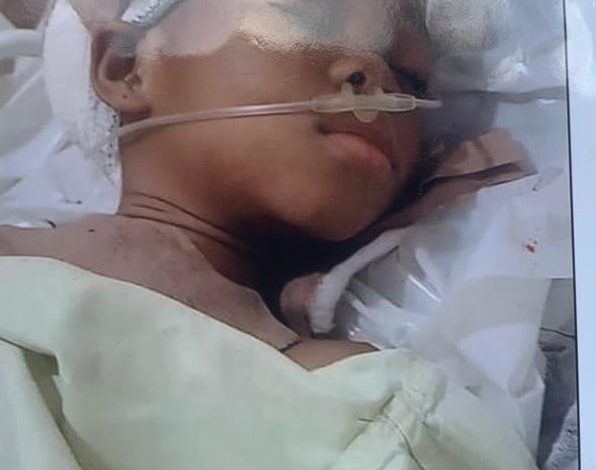 Health
Brain tumour: 6-year old girl begs for N8million support to undergo surgery
A promising 6-year old primary one pupil of Tommar Nursery and Primary School in Abeokuta, Ogun State Capital, Gold Adeyemi is currently facing a life threatening medical challenge, having being diagnosed of brain tumour which requires urgent medical attention to save her life.
Penpushing reports that, the ailment was discovered in May 28 May, 2022 with a symptom of acute malaria and was thereafter taken to Federal Medical Centre (FMC), Abeokuta, and after failed efforts to get solution to treat the suspected malaria, she was placed under further medical investigation.
The persist headache resulted in a comprehensive medical examination and to the shocking of the parents, the innocent girl was discovered to be suffering from brain tumour ailment, and was eventually taken to Obafemi Awolowo University Teaching Hospital(OAUTH), Ile-Ife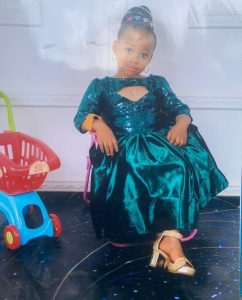 Penpushing further reports that the poor parents had to run from pillar to post to raise money for the first phase of the operation, and in the course of this troubled period, the couple had to sell their vehicles and other properties to meet up the cost of the operation.
The hospital authorities, however, declared to the parents that for the girl to be fully recovered and continued a normal life, another round of operation had to be carried on her, but had to be discharged when the parents had exhausted money with them for the first operation.
Penpushing further reports that few days after discharged the health of the girl relapsed and had to be rushed back to the hospital, but the management of the health facility declared that without payment of the prescribed fee estimated cost of N8million, there was nothing they could do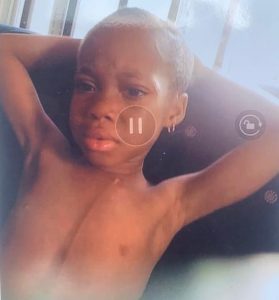 The management had earlier referred the patient to Neurological Surgery Department, St James University Hospital, Beckett Street, Leads, L$97TF, United Kingdom, in a letter reference number OAUTHC/HR.3/VOL.IV/XXV/122
Penpushing also reports that the financial challenge of the parents made it a herculean task, hence resolved to do the operation at the Obafemi Awolowo University Teaching Hospital (OAUTH), Ile-Ife, in Osun State
The patient, a young female girl with hospital number 463528 in the hospital is currently undergoing serious pains with sleepless day and night, as the parents passionately appealed to well-meaning individuals, government and corporate bodies to come to her aid
Penpushing further reports that a referral medical letter written by Dr. G.O. Ejembi, Consultant Neurosurgeon at Onafemi Awolowo University Teaching Hospital, disclosed that the patient had been on admission for three months before the first phase of the operation
'The above named child presented at our neurosurgical emergency unit 3 months ago, on account of headache of 3 months duration, unsteady gait of 2 months duration and visual impairment of 1 month duration. There was associated early morning vomiting, generalized tonic-clonic convulsions and alteration of consciousness. No prior diplopia, limb weakness or sensory impairment', the letter reads.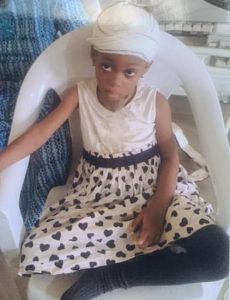 'On examination, she had a GCS score of 14, bilateral papilloedema, up-gaze palsy, quadriparesis, global hypertonia and hyper-reflexia. She had a brain MRI scan that showed a mixed intensity mass lesion in the pineal region with triventriculomegaly and transependymal sippage', Ejembi wrote.
'A diagnosis of a pineal region tumour with obstructive hydrocephalus was made and she was scheduled for a two staged surgery – emergency VP shunt insertion and a later definitive tumor excision.. Patient improved neurologically with a GCS of 15/15 post VP shunt insertion', the medical report emphasized
Penpushing also reports that the 47-year old father and 34 year-old mother of the girl, while calling for urgent financial support to make life meaningful for the innocent girl said the donation can be deposited into account of Adeyemi Adesina at First Bank with number 2041106138, while they can also be reached on any of the following mobile phones 08100784394, 09030135817
FOOTNOTE: You want to share story with us? You want to advertise with us? You need publicity for product, or service, or   event? Contact us on WhatsApp +2348073463653 or email [email protected]