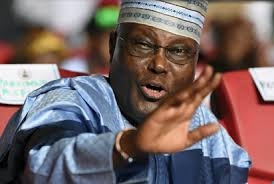 Archive
ATIKU ABUBAKAR TO KICK -START PRESIDENTIAL CAMPAIGN MONDAY ON FACEBOOK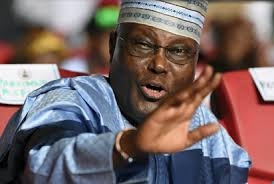 The statement reads, "In his address, the PDP Presidential candidate will present his vision for Nigeria and his action plan to achieve it as encapsulated in his policy document', stating further that Abubakar's decision to kick-start his Presidential campaign with the launch of his policy document is to reiterate his commitment to run an issue-based campaign.
"The intention is to take our policy directly to Nigerians and to register the belief of Abubakar that it will take the collective efforts of every Nigerian to rebuild the country. That is why we want Nigerians to access the policy directly and ultimately take ownership of it," the statement said.
Penpushing further reports that, the statement said the campaign organisation would offer a simple message: "United, the people of Nigeria can begin anew, creating a prosperous and secure future and a better life for every Nigerian."
The statement also explained that on the first working day of the campaign, the Peoples Democratic Party (PDP) and its candidate, Abubakar, would put forward his plan to get Nigeria working again.
"We have chosen to do this by having the PDP Presidential candidate speaking directly to the Nigerian people on Facebook. This medium came about as part of the telecommunications revolution that he helped start as Vice President in 1999-2007'.
"We have also chosen to have our candidate speak online as it facilitates the ability for anyone to download a copy of his policy document at no cost, as we intend this to be the policy of every Nigerian',the statement said.
"Our policy document focuses on creating jobs, ensuring security, growing business, developing power and water infrastructure, agriculture and education and how we will empower women.
It added,"Our policies outline the goals and methods for developing and revitalising Nigeria as the foundation of our campaign. This policy document is being launched to encourage a dialogue with the people of Nigeria, inviting everyone to join us in helping to get Nigeria working again."