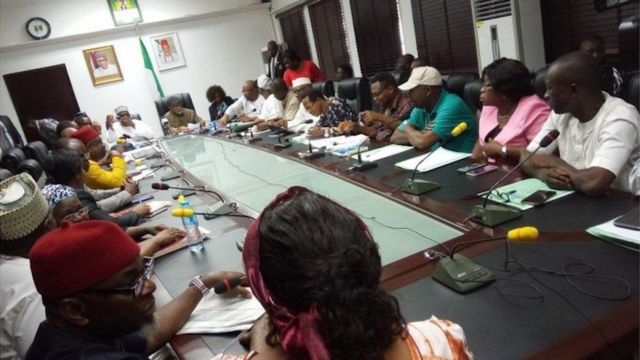 Opinion
ASUU, the nation and the strike
By Tope Johnson
I have always been reluctant to join discussion on the approach ASUU had adopted over the years in its engagement with the Federal Government on matters relating to Nigerian universities.
There are two reasons for my reluctance:
The fact that I consider myself self an 'Associate Member' of ASUU as someone who started his career in academics. Also, I am the first to admit that I owe whatever fortunes I have attained in my career to the dedication of many of my lecturers who poured their lives into me at various level.
I still operate within the university system as I am presently a part-time Lecturer at the University of Lagos teaching Executive MBA classes. I am also signed up as a lecturer on their newly accredited Doctor of Business Administration (DBA) program
Having laid that background, I believe that ASUU needs to organize a symposium or a focus group discussion on their approach for relating with the federal government on matters of concern to it. It is clear to me that that Union needs to broaden its understanding of the challenges facing Nigeria and the university system. More importantly, the union needs to redefine its focus and adopt more innovative approaches in its engagements.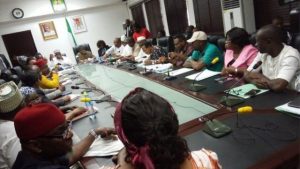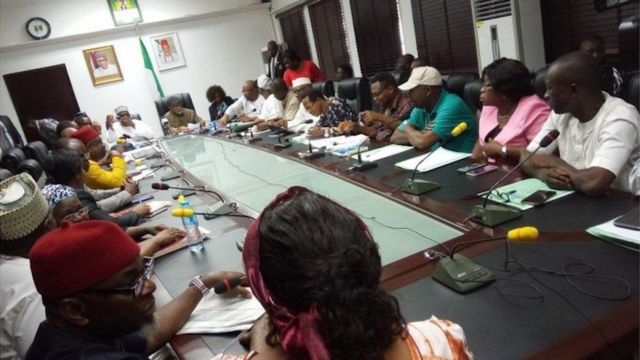 Until ASUU creates such a forum that would draw in a few its old (or former ) members who have experienced other sectors of the Nigerian economy, including those who have functioned in other universities in different parts of the world, I can only make the following tentative points:
By now ASUU should realize that strikes and threat of strike may not yield the required solutions they seek. Unfortunately, repeated use of strikes, as a tool of engagement, has further destroyed the university system that ASUU claims to be fighting for. While one could blame successive governments for not according the right priority to university education, ASUU should be ready to share the blame of the rut we have in our universities today.
I find it interesting that, over the years, ASUU had disguised the struggle for improvement of its members welfare under the claim of fighting for better funding of the university system. In my view, there is nothing wrong in any trade union fighting for enhancement of Its conditions of service. I believe, however, that it is wrong to ascribe some non-existent altruistic value to that struggle. The struggle for the improvement of governance, equipment, laboratories, teaching aids etc should not be mixed up with the struggle for the enhancement of the remuneration of university staff, both reaching and non-teaching staff.
While I agree that the current level of pay for academic staff is non-competitive, the case for improved pay cannot be based on historical reference to the parity between the pay of Prime Minister and University Professors at independence. Pay matters are never static. They are dynamic and related to the interplay of demand and supply in the labor market, which is, in turn, influenced by global economic developments. ASUU should be realistic and understand the dynamics of the labor market locally and internationally. As an example, for seven years, I served on the board of a leading life insurance company. A few years ago, we had serious challenge of recruiting actuaries for our life business. When we eventually secured one, after two years of trying, we had to pay him a package that was higher than that of the Managing Director/CEO of the company.
Again, ASUU should compare the number of professors in Nigeria in 1960 to the number of professors in Nigeria today and stop the unnecessary comparisons across occupational grades.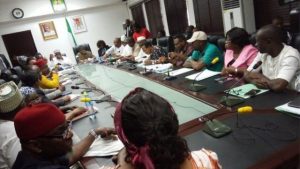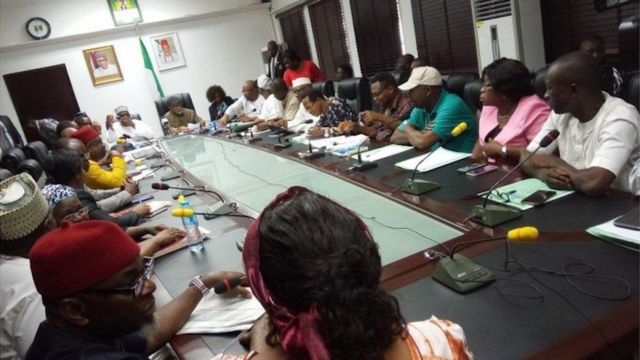 There is need for realism among the rank of ASUU members regarding the governance structure of universities. ASUU fought for autonomy (and some independence) for the universities, yet the universities go cap in hand to receive over 90% of their funding from the federal government. Even with that scenario, ASUU does not want to recognize the Federal Government as the employer of its members. In modern labor relations, no trade union can enforce its will on the employer. Both parties have to dialogue and negotiate to achieve a win-win outcome. There must be realism and give and take in the negotiation. For example, I found the refusal of ASUU to accept the computerization of the payroll of the universities difficult to understand. The Federal government has successfully computerized payroll in the public services and that helped to unearth many ghost workers and saved billions of Naira that was going into the pockets of fraudsters in the ministries and agencies. I wonder how ASUU could convince its employer (the Federal Government) not to make a similar improvement in the administration of university payrolls.
ASUU sometimes mixes up its role as a trade union for a sector (the universities) with his role as a pressure group for national courses. To play the latter role, ASUU needs wider consultation and collaboration with other civil society groups. In my view, ASUU can not speak for Nigeria. It should speak for its members and join with several other groups when advocating for other matters outside its purview.
Many times, ASUU takes position that contradicts its avowed intent. For instance, ASUU is against the payment of fees and appropriate hostel accommodation charges in the universities under the guise of fighting for poor Nigerians. You want better conditions of service, yet you are blocking your employer from tapping sources of complimentary revenue.
ASUU turns a blind eye to serious issues of corporate governance failures (including massive fraud) in many universities under the guise of university autonomy, while advocating for better governance of the nation Nigeria
There is also the issue of strike fund. Every trade union is expected to keep a strike fund, which it would use to pay some stipends to its members during a strike that lasts beyond one month. I doubt if ASUU has or uses such fund. We had created a situation where ASUU would go on a strike for 4 months and make the payment of their salaries for the 4 months they did not work a condition for resuming work. I would be glad to know which country in the world that kind of practice as become a common ritual. The labor law speaks of no work no pay, simply to ensure that unions negotiate in good faith and adopt strike as a last option. For ASUU, strike is the first and the only option, simply because experience has taught them that their salaries will be paid eventually however long the strike lasts. In my view, that tradition is not helpful for the nation, ASUU, and the university.
Tope Johnson is a public commentator and writes this piece from Lagos State
FOOTNOTE: You want to share story with us? You want to advertise with us? You need publicity for product, or service, or   event? Contact us on WhatsApp +2348073463653 or email [email protected]