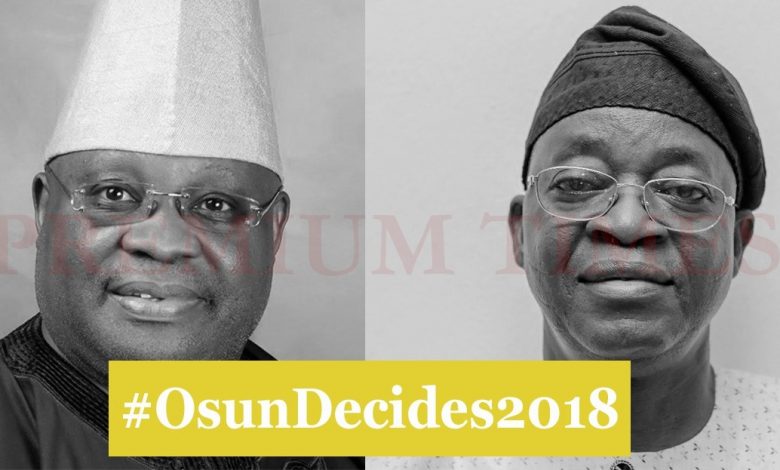 Archive
AREGBESOLA, TINUBU ARCHITECT OF ALL PROGRESSIVES CONGRESS FAILURE IN OSUN INCONCLUSIVE GOVERNORSHIP ELECTION, SAYS RESIDENTS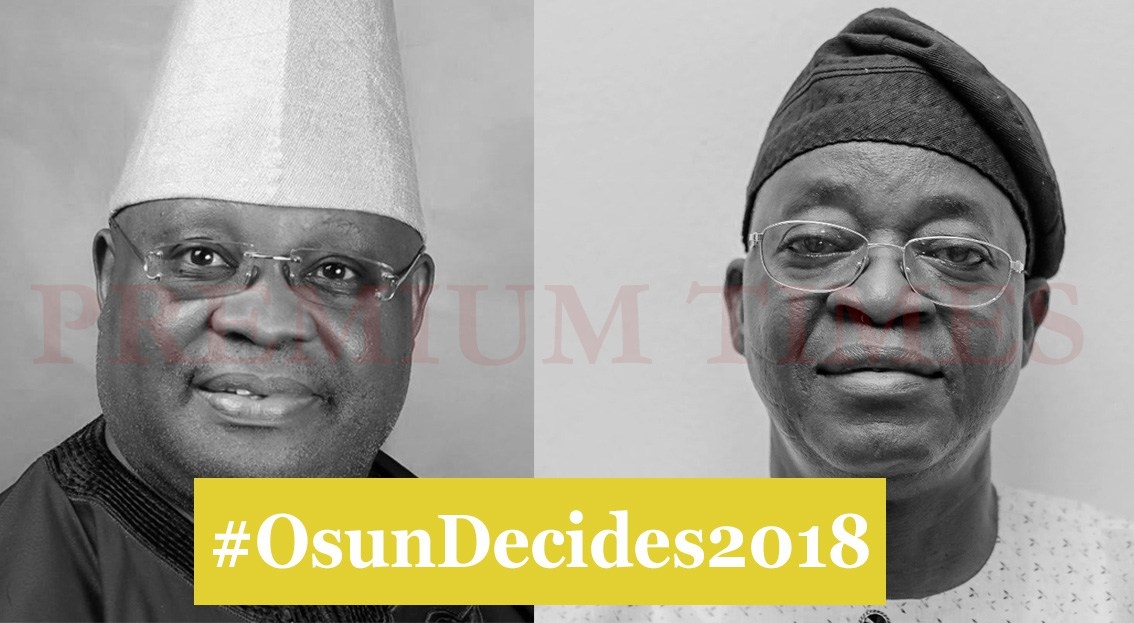 'If you can see nobody is bothered about the low performance of All Progressives Congress in the town. Do you see any protest? . And what does that suggest to you. You can see everybody going on their businesses. We have put that behind us. A lesson for all of us', he stated.
Similarly, other residents who spoke with Penpushing  alleged Bola Tinubu of playing god, having said to a traditional ruler in his place during a visit to the state to solicit for votes,  that he was richer more than monarch, and the State as a whole, a statement described as a loose talk
A petty trader in the town, Solomon Oluwadaisi declared that, Tinubu utterances was considered as a slap on the residents of the State, hence, the resolve to retaliate with votes, which eventually contributed to the downfall of the All Progressives Congress, APC
Hear him,' where is the Omoluwabi in that statement coming from Tinubu, what does that suggest to a reasonable humabeing. This is a man who rose to the top through the sweat of the common man, and now insulting them. Don't forget, a river which forgets its source will definitely get dried, so that is the case with Aregbesola and his political godfather'
Penpushing reports that, the mood in Ilesa where Aregbesola hails from, does not reflect sympathy for him in many quarters following the loss of his party, to the Peoples Democratic Party(PDP), while number of the residents posited that it serves him and his boss, Tinubu right.
'I think the lesson to be learned here is that, you don't maltreat people when you are in power. Every leader uses low level people to get to the top, and neglect them thereafter, for God sake, you are owing people months of salary, and when election was getting closer, it is then you thinks you should offset part of the debt. You don't take people for granted. Just like Fela's song,' everybody get in power'
'If you recalled very well, we voted massively for him and his party in the previous two elections which brought him in as the Governor, but to many of us, he turned out to be an ingrate. Why should workers be living from hand to mouth under the government? So the best we can do is to use election to teach him a lesson, which we can all see now. My brother, let us move on, and that is a forgone issue, and should be a lesson for other leaders'