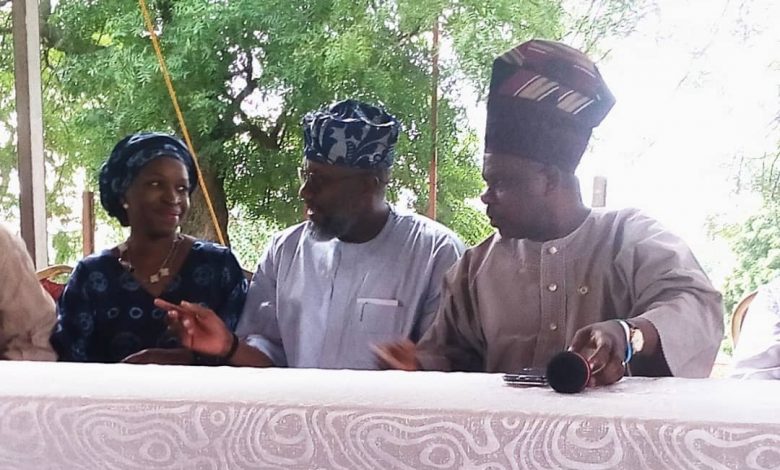 Archive
AMOSUN UNVEILS OGUN AGRICULTURE COMMISSIONER AS ALL PROGRESSIVES CONGRESS GOVERNORSHIP RUNNING MATE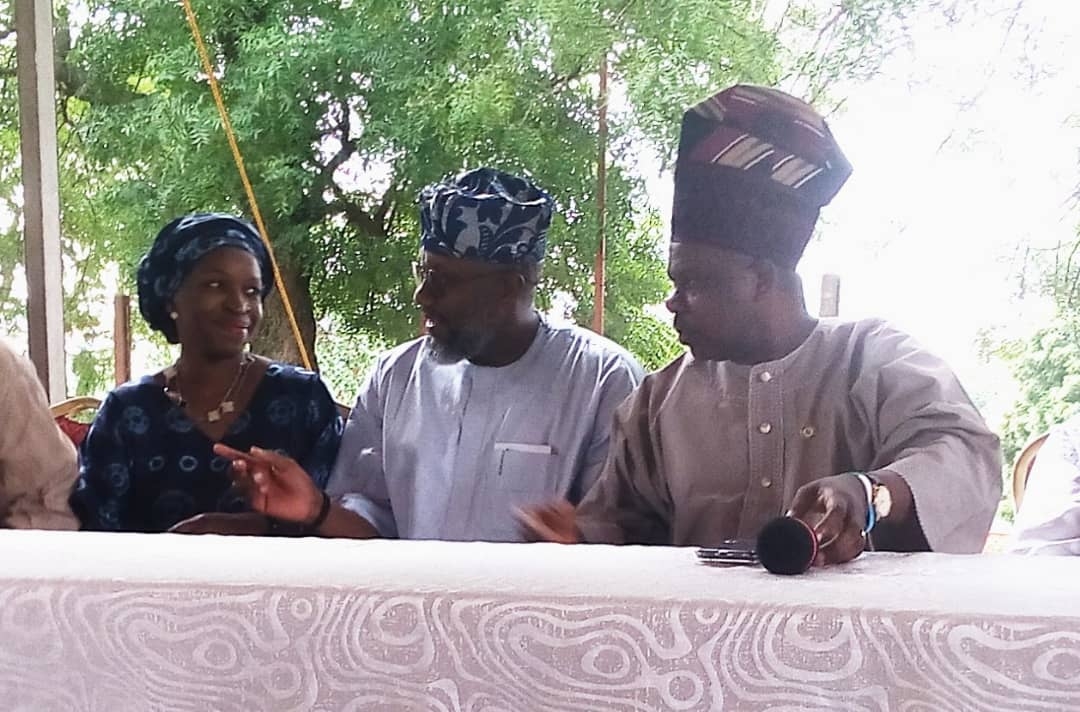 Earlier in the day, the Ogun East Senatorial District led by its Chairman, Alhaji Jimoh Yakubu adopted Akinlade as the party flagbearer, noting that this follows his(Akinlade) adoption by party leadership in the State.
'We are here today to take a decision on the consensus candidate. Ogun Central had met and have taken their own decision of adopting the candidate. Whatever the party says is supreme, and today we have adopted the consensus candidate as well', he said.
The Senatorial Chairman declared further, 'if some people are agitating for themselves, somewhere to become Governor, they are on their own'.
However, Comrade Tunde Oladunjoye, a notable chieftain of the party from Ogun East Senatorial District, moved motion for the adoption, pointing out that the meeting as initiated by the Governor, Ibikunle Amosun was a good development in democracy.
'There is no doubt, the Governor has performed well and we want that to continue, and as a loyal party member, if there are any grievances we would have addressed that. We are not aware of any dissidents. I am moving motion for the adoption of the candidate of the party from Ogun West, Hon Kunle Akinlade', Oladunjoye said.
Similarly, a member of the State Assembly from Remo State Constituency, Yinka Mafe seconded the motion.
Penpushing further reports that, State Chairman of the party, Chief Derin Adebiyi in his speech, declared that, the zoning arrangement in picking the Governorship Candidate was in line with the party constitution, stressing that members are expected to toe the line of the party's choice.
He recalled that Ogun Central Senatorial District had earlier adopted the candidate, and commended the Ogun East Senatorial District to have follow suit, but declared that those aggrieved are free to contest the race, but not under All Progressives Congress.
The Governorship Candidate of the party, Kunle Akinlade while reacting to the adoption, expressed appreciation to the leadership and party membersfor considering worthy among other ten aspirants who showed interest.
He said, the adoption by other zones was a clearer sign to him, that he is fit to carry the party flag, and assured them that, he would not disappoint them, stating further that, he would run all inclusive government,
'With sense of responsibility, I want to assure you that I won't take you for granted. We are going for election, and as a party we all love, let us use everything in our power to win election. I am here to serve'
'My job is governance. I am a committed party man to the core. It is going to be government of collective, and there is going to be equal opportunity. I plea with you for God sake give us support', Akinlade emphasised