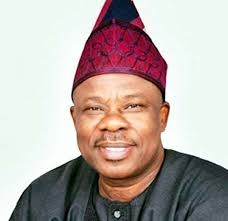 Archive
AMOSUN SHOULD NOT SET MUSLIMS AGAINST CHRISTIANS IN OGUN STATE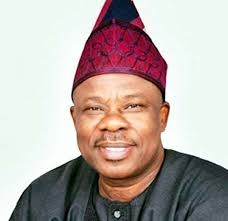 Where was election rigged by APC in Ogun State? In Amosun's dreams? If President Muhammad Buhari had really behaved as a true leader of the Party, there is no way an Amosun would have been part of the last elections. He would have been removed from office and possibly remanded by now. That is an incontrovertible fact!
Some friends were amazed I wrote to defend former Ogun State Governor, Otunba Gbenga Daniel, recently. OGD, despite everything around his person and government, remains light years ahead of Amosun, when it comes to governance. Some of us either kept quiet or mute about some things due to Party loyalty. But the sad fact remains that, under Amosun, things are worse and remains so till date.
I remember the Dipo Dina love reports regularly published by The PUNCH. What would have been published about Amosun's multi-billion naira bullet-proof house complete with a spacious below the ground apartment in lbara GRA, Abeokuta IF DD Direct were to be alive? What about the bleeding to death of our local governments, rendering prostrate governance at the grassroots level? The scandal of the model schools pale in significance to others still fresh on ground.
But since we are concerned about the last election, Amosun may want to look in the mirror and confirm how many APC members were arrested by the law enforcement agencies for electoral malpractices. 99.9% of those arrested were his top aides. They were caught in the act.
However, more than the above, it is ungodly and certainly perfidious to use an office won by APC to fight the same party. How much was Amosun worth ahead of the 2011 general elections, which brought him to office, to the effect that he could bankroll APM in Ogun State? The transport and other unions were forced using resources of state to back APM. That could not have happened if Abuja had done the needful about a perfidious being, who knows next to nothing about faithfulness.
This is being done in anger. We'll return to details before 29 May Insha Allah. In the interim, those around him should muster enough courage to dissuade the wannabe emperor from setting Muslims against Christians in Ogun State.
Wale Adedayo is a Journalist/Publisher who writes from Ogun State