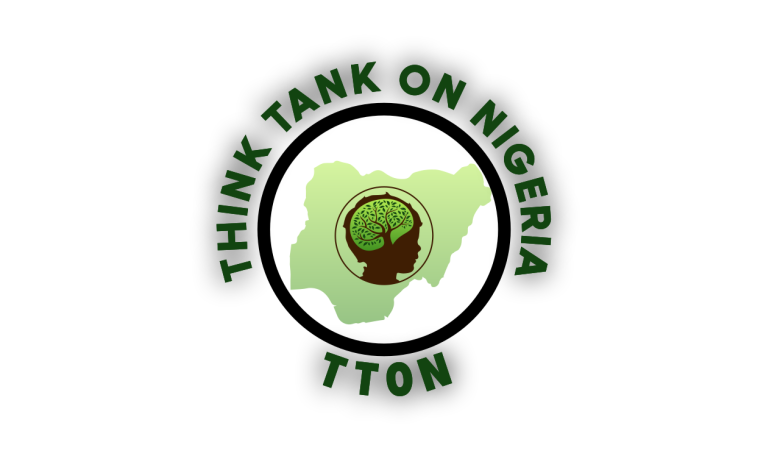 Business
Activate dormant policies on industrialization to develop Nigeria, advocacy group advises leadership
A Policy Advocacy Online platform, 'Think Tank on Nigeria' has called on need to assemble all past policies on industrialization and develop an implementation framework for positive growth of Nigeria, as a nation
Penpushing reports that, this was part of submission of the group following discourse  on the topic, 'Industrialization as a tool for youth engagement and national development', adding that for development to occur, there should be devolution of power to the rural areas/local governments, and not just on paper, but also in actions.
The communique endorsed by 28 members of the group comprising various professionals which cut across the globe pointed out that, greatest assets of Nigeria as a nation is the population and human resources, which could become a potential, but only if the leadership industrialize.
'The only way to get out of the self-imposed economic crisis currently plaguing the nation is to vigorously pursue industrialization strategies for the country. In order for Nigeria to quickly become an industrialized nation, there has to be standard infrastructures (electric power, roads etc), taxes, vocational training by the government and private sectors as well as research and development services supported by both the public and private sectors', the communique stated.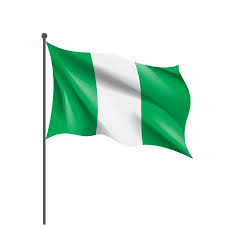 Penpushing further reports that, the meeting conveyed by Engr Dideolu Falobi noted that Nigeria is riddled with poor leadership and weak institutions, stressing that as a country cultural ethos and mindset continue to rob the country of the privilege to develop industries, as well as human capital.
'One thing common to all the countries used as case studies is that they all embraced developmental approaches by exploring globalization, international trade and alliances, while working also to eradicate corruption, an internal factor driving underdevelopment'.
'These countries also provided an enabling environment for potential investors by making policies that aid low taxation. Nigeria, since independence, has developed so many policies that could aid development but lacked implementation. Thus, there's need to assemble all past policies on industrialization and develop an implementation framework.
'For development to occur, there should be devolution of power to the rural areas/local governments, not just on paper but also in actions. Local governments should also be restructured to include traditional rulers, who are to be matched with elected (not appointed) administrators, as was the case during the colonial era'.
'The centralization of electricity generation and distribution, as against need and population density, is a clog in the wheel of the nation's development. Rural areas must be supported to focus on their areas of strength in order for Nigeria to develop'.
'In addition, the derivation principle must be such that each local government/ state should take a larger chunk of the revenue derived in its area. Nigeria is riddled with poor leadership and weak institutions', the communique added.
Penpushing also reports that, the meeting identified number of impediments which include; obsolete laws and processes, epileptic power supply, lack of sanctity of contracts, poor integrity of Judiciary and prolonged process of adjudication, inadequate basic infrastructure, policy inconsistencies, corruption, multiple taxation and insecurity
The group proffered some key solutions explaining that government should develop a framework for strong institutions headed by strong leaders, rule of law needs to be enforced and made sacrosanct while obsolete laws need to be abrogated or amended and participation of the private sector must be sought for investment, while semi-free market, with some minimal control from Government, is practiced.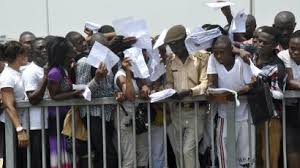 Penpushing reports that, other solutions stated that, the country must fix her energy problem, power must be stable, government should spend heavily on human resources, ICT, security and infrastructure, as a nation, there's need to inculcate work ethics that support competition and government should provide financial support for startups as well as finance on-going businesses in order to enhance the spread of industries.
'The government should adopt the cottage industry model to ensure that small clusters of small/medium scale industries are spread all over the country. Standard vocational centers should be created while youths should be encouraged to gain vocational skills through these centers'.
'Cultural ethos/values, which are a requisite for industrialization, must be developed, in addition to which moral, philosophical, political, and economic treaties could be structured as a support framework'.
'It is also important to create a development-economic treatise for Commonwealth Public Value that must be common to, and be the 30% foundation of all political parties. Our universities must be well funded by Government. Universities can build innovation/ Industrial parks that would house spinoffs as vehicles for industrialization.
'Courses that will impact on industrialization should be given due attention, while teaching methods should deviate from only theory to include practicals. As exemplified by the case studies, decentralization of political power is essential to development and industrialization'.
'The government should develop policies that will encourage industrialization and fair income distribution. That is to say, policies which support business friendly environment for SMEs/ Corporations should be promoted. This includes those policies aimed at reducing exclusivity contracts that is against free market principles/philosophy'.
'As a means to help development planning, government should make provisions that effectively leverages on the experiences and exposures of Nigerians in diaspora and officers in the ministry of foreign affairs'.
'Government should work towards renegotiating debts. Research should be done also, to identify the nation's strength and areas where we have comparative advantage so that we can focus on developing them'.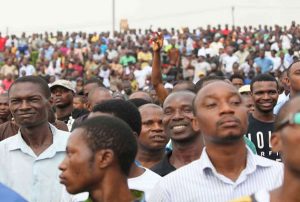 'Corruption and other development-crippling agents should be eradicated, while public officials are mandated to account to the people periodically, in order to ensure accountability and transparency. The country should be restructured into regions to spur healthy competitions amongst regions and encourage the adoption of best practices from one region by the others.
Penpushing further reports that, the communique was endorsed by Engr. Dideolu Falobi, Oke Olanrewaju, Engr. Ayotunde Ogunnoiki, Chief Oladimeji Isiaka,Engr. Sir Jones Nwadike,Engr Busari Kamoru, Mr. Sikiru Adewale,  Engr Afolabi Olusegun, Engr Adefidipe, Samuel, Mobolaji Olugbenga Oluwadunsi, Engr Anas Suleiman and Dr. Afolabi Fasoranti
The others are Prof. Lukumon Adeoti, Mr. Femi Adetunji, Alhaji Foluso Kareem, Shaba Baba Mohammed, Engr. Adesina Osinloye, Engr. Tunde Awobiyi,  Omosewa Arowolo,Oloyede Olamide Folahanmi, Adebusuyi Tobiloba Adeleye, Prince Folagbade Kudehinbu, Sunday Toyin Abidemi, Pastor (Engr). Sunday Ojemoron, Engr. Michael Olanrewaju Ajiboye, Engr. Nimot Muili,Mr. Oluseye Ekun and Engr. Ayo Fanimokun
FOOTNOTE: You want to share story with us? You want to advertise with us? You need publicity for product, or service, or   event? Contact us on WhatsApp +2348073463653 or email [email protected]