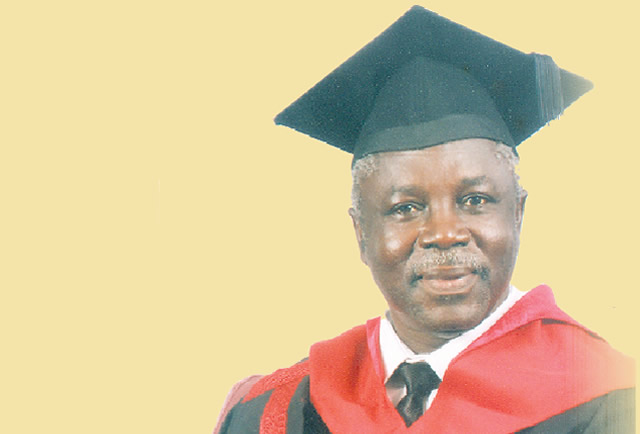 News
Penpushing Media to transmit live broadcast of Lai Oso's burial
The Management and Editorial Board of Penpushing Media have concluded arrangements for the live transmission of the burial of the late journalism icon and academic, Prof Lai Oso who recently died in a ghastly auto crash while returning from official engagement in Delta State
Penpushing reports that the coverage of the events of Wednesday, July 12, 2023 which is a day of tribute organized by Moshood Abiola Polytechnic and all Academic Institutions and Professional bodies in Ogun State will be transmitted through Penpushing Media Facebook.
The programme is scheduled to start from 11am inside the OGD auditorium hall of the Moshood Abiola Polytechnic, Abeokuta, while viewers across the globe are enjoined to log on to the above link for easy access to watch.
Penpushing further reports that in similar vein, the Christian wake keep scheduled to hold on Thursday, July 13,2023 organised by Victory Life Bible Church(VLBC) from 4pm and funeral service on Friday July 14,2023 from 10am, as well as reception and interment will be broadcast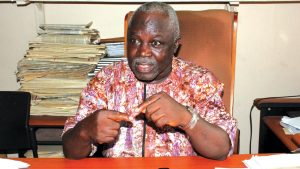 The death of the renowned Professor of Mass communication and journalism teacher, it is recalled which hit airwave on Saturday June 24, 2023 was unbelievable and shocking to many people across the globe, particularly the journalism world and thousands of his mentees in the noble profession.
Penpushing also reports that the sad news was confirmed by Professor Sunday Olayinka Alawode Dean, Faculty of Communication and Media Studies FCMS, Lagos State University, as well as one of his mentee, Dr Sina Aina in a short statement.
The founder of Penpushing Media, Prince Dimeji Kayode-Adedeji, who is one of the mentees of the deceased, lamented that he woke up on Sunday morning to hear about the sad development, adding that he finds it difficult to believe
'I still find it difficult to believe. I just woke up to read this sad and unpalatable news. I became dejected when I called his phone line severally and the phone was switched off. He was one of my journalism mentors', Kayode-Adedeji wrote
'A cerebral and authority in journalism, not flamboyant, easy going and simple. If it is true Prof Osho is dead, because I am yet to accept that, may his soul rest in perfect peace. This is a sad day in journalism world', he added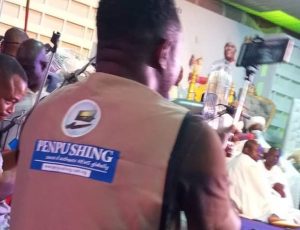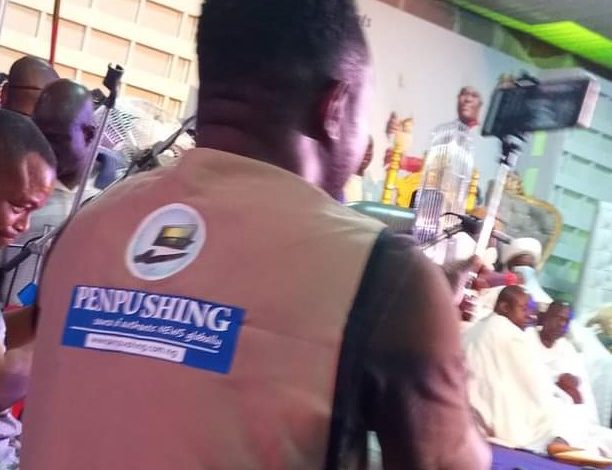 Penpushing further reports that Professor Sunday Olayinka Alawode, Dean, Faculty of Communication and Media Studies FCMS, Lagos State University, while announcing the death said he was constrained to inform about the death
'I am constrained to inform us of the involvement of Professor Muraino Olayiwola Oso, (we all fondly called Baba Lai Oso) in a ghastly auto accident which claimed his life yesterday 24th June 2023', Alawode wrote.
'It's a rude shock to all of us even as we commiserate with Mummy Oso, the children and his entire family, the Communication family worldwide, LASU Community and all others. Baba, your sudden exit is painful, but we rest in the comfort that you have gone to be with the Lord.  Rest in Peace. Adieu Baba of the Communication family', he added.
Penpushing also reports that another mentee of the late communication guru, Dr Sina Aina said it was with heavy heart to hear of the sudden and shocking demise of his teacher and mentor who died in a motor accident.
'It is with a heavy heart but total submission to the will of Almighty God that we announce the passing of our Teacher, Mentor, Guardian, Father and Grand Father; Prof. Muraina Olaiwola Oso. He died last night in a motor accident. May Almighty God accept his return. Please, let's keep praying for his family and associates', Aina wrote.
The traditional ruler of Akinale Owu Kingdom of Egbaland, Oba Olufemi Ogunleye said he could not bear the loss of Oso, who was his professional colleague in the media industry, stressing that the demise was too much for him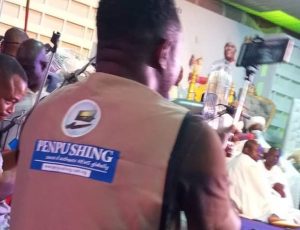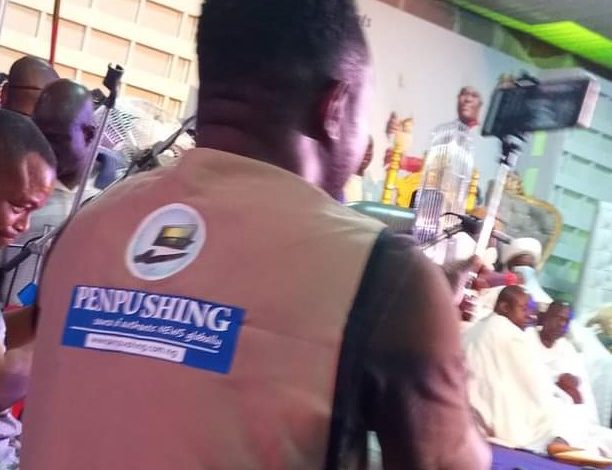 'Our forebears and bequeathed culture say Obas don't mourn. Ah Lord, this is too much for me. In three weeks without respite, I have lost three valuable friends, professional colleagues and traditional ruler co compatriot', Ogunleye wrote.
'Olugbayo Ogunleye was my co-reporter in New Nigerian Newspapers late sixties and later both in PR practice. A strong Ekiti high chief passed on not too long ago. My great compatriot, traditional ruler and ace golfer, Oba Sabur Babajide Bakree, didn't wait for me to return from a medical care trip in the UK before he departed without goodbye', he stated.
'Now its my friend and teacher of all teachers, Lai Oso. The man who respected me beyond what I think I am. He was one of those regular in my office as PR leader in the defunct Nigeria Airways between 1976 and 2000', the royal father stated.
'Our last discussion was my desire to honour him with a chieftaincy title at my next birthday. Now Lai is no more. May the Lord grants him the peaceful passage and makes his soul to rest in perfect peace.  A f'oju sin e, a pada sehin. Ki Oluwa pa asise Lai re, ki o f'ori jin gbogbo wa o. Odun a jinna si arawon o. God will grant his family and friends the fortitude to bear the loss', Ogunleye said
Penpushing reports that, a Public Relations expert, Eddy Ademosu while mourning the death, said Oso's sudden exit was remorseful and shocking to him, as well as a personal loss to him in many aspects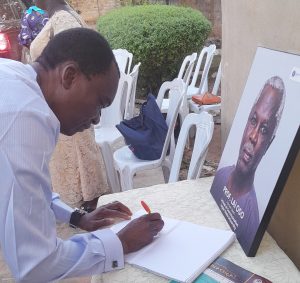 'Very remorsefuly, it's a sad day for me, and I'm still shocked Prof's sudden demise is a personal loss to me in many respects. He was a consummate mentor/role model, a quintessential teacher and scholar of high repute, a trustworthy brother, and an intimate family friend of many decades',Ademosu wrote.
'As if he was pressed for time, Prof called me 3 weeks ago, seeking after the state of my health, and characteristically urging me to press on with my PhD project.  I will surely miss him, and I pray for the repose of his gentle soul. May the good Lord comfort the immediate bereaved family, his many friends, mentees, students and academic community', he said
The General Overseer of Victory Life Bible Church (VLBC) Apostle Lawrence Achudume in his condolence message described the deceased as a complete meek and gentleman with no trouble with him, as well as an elder pastor in the church
'Prof Oso, a man, meek and gentle. No trouble or problem with him. My elder, my pastor. Your counsel, love will be missed. Rest in God's my Prof', Achudume, the General Overseer of Victory Bible Church wrote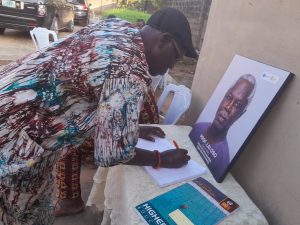 The Management and Editorial Board of Penpushing Media in a condolence message to the family lamented that his sudden demise which was said to be a thunder bolt in the hearts of those left behind, stressing that it was difficult to believe when the sad news spread like wildfire on the black Saturday
'The Management and Editorial Board of Penpushing Media, on behalf of our membership across the globe, write to condole the family of the late Prof Lai Oso over his sudden death which occurred on a black Saturday of June 24, 2023', the letter reads
'The shocking news of the death of the cerebral journalism icon came as a thunder bolt to our hearts, and it was difficult to believe when the sad news spread like wildfire.  Indeed, the demise was a setback and big blow to the Journalism world', the statement added.
'We recalled that his presence at Penpushing Media maiden annual anniversary lecture four years ago, where he served as a panelist, added value to the status of the organisation, and it is regrettable to note that death snatched him as we prepare for our 5th anniversary lecture, where he is also expected to play a major role', the organization said.
'The teacher of teachers in the Penpushing profession was a mentor to many across the globe, with large numbers of his journalism products doing well in their chosen profession. The late Oso's death is akin to setting ablaze the rich library of knowledge, as he was a versatile academic, who deployed his wealth of communication experience to better the lot of the noble profession and society at large'.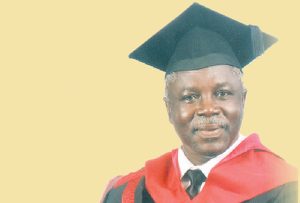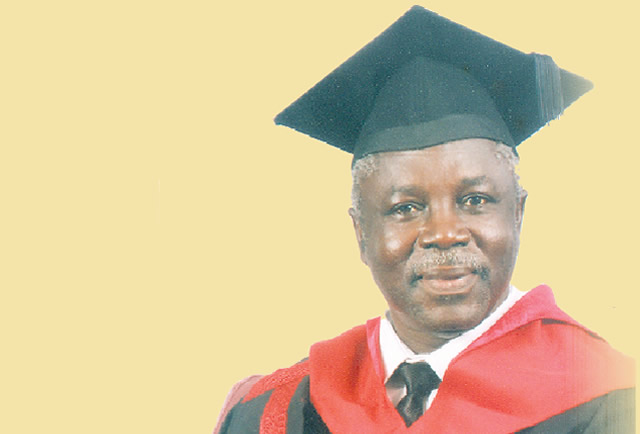 'The academic and, of course the journalism world, no doubt will miss him, and his death is a huge loss to the family and journalism profession while it is indisputable that his legacies are immense and remain indelible in our hearts', the letter added.
'From Penpushing Media, no doubt we will miss this quintessential and courageous academic and journalist of no mean repute, while it is our prayer that God shall grant him eternal rest. Hopefully, we had envisaged that a loving soul and this great man would be with us for a long time, but it has pleased the Almighty God, the unquestionable, to take him home for a deserved rest.Adieu our own Prof Lai Oso and good night'.
Penpushing further reports that Oso  was former Deputy Rector, Moshood Abiola Polytechnic(MAPOLY), former Dean School of Communication, Lagos State University(LASU), External examiner for Phd  graduands in numerous Nigerian universities, a reputable communication scholar with numerous publications and had earlier worked with Ogun State Broadcasting Corporation(OGBC) and News Agency of Nigeria(NAN) before he became a lecturer in 1981 as one of the pioneer lecturers in Department of Mass Communications, Moshood Abiola Polytechnic(MAPOLY), Abeokuta.
FOOTNOTE: You want to share story with us? You want to advertise with us? You need publicity for product, or service, or   event? Contact us on WhatsApp +2348073463653 or email [email protected]