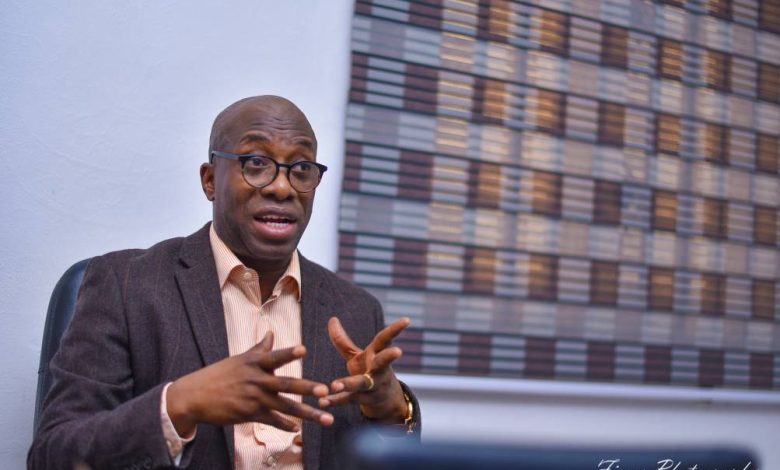 Politics
2023 poll: Lawyer accuses Segun Sowunmi of falsifying court judgment
A legal practitioner, Barrister Olufemi Oniyide has accused the factional governorship candidate of People Democratic Party (PDP), Ogun State Chapter, Segun Sowunmi of propaganda and deliberate misinterpretation of court judgement to deceive the populace.
Penpushing reports that, Sowunmi, it is recalled recently announced that, Court of Appeal has pronounced him as the authentic governorship candidate of the party in Ogun State, and rule against the candidacy of Ladi Adebutu
The lawyer and indigene of Ogun State in reaction to Sowunmi's claim, addressed a press conference on Thursday in Abeokuta, explaining that, it became important for him to put the record straight, to avoid turning the state to theater of war.
Penpushing further reports that, Oniyide  declared that, the judgement being referred to by Sowunmi, as declaring him as bonafide candidate of the Peoples Democratic Party(PDP) in Ogun State does not exist, adding that such was a figment of imagination of the appellant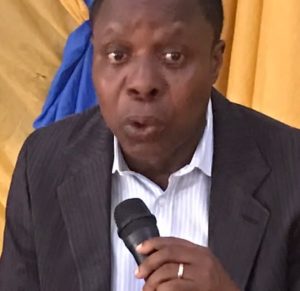 The legal practitioner challenged Sowunmi to come out with certified true copy of the judgment, to tell the world where the court declared him winner in the suit he filed against Ladi Adebutu, in reference to radio interview granted, and alleged that he (Adebutu) said the Executives of the party purchased nomination form for him ahead of the party primary
'This press briefing would have not been needful if not for the mischief introduced by some interpreters of the stated judgement, especially appellant. The malicious interpreters, wrongfully standing in for the court of appeal judges, started introducing their malicious and wrongful interpretation of the judgement, issues that were never even canvassed for when the litigant approached the Ogun State High Court in Abeokuta', he said
'What the appellant(Otunba Segun Sowunmi) stands to gain in putting forward what the court of appeal has not pronounced  on or what he himself have not asked from the court, even at the State High Court in Abeokuta, is baffling', Oniyide emphasized
The legal practitioner pointed out that pages 10 and 11 of the judgement of the State High Court delivered on Thursday, May 19th, 2022 stated the main reason the plaintiff was litigating against the respondents to the effect that the plaintiff allegedly heard an interview granted by Ladi Adebutu, in which he was alleged to have stated that the executives of Peoples Democratic Party (PDP), Ogun State Chapter have purchased the forms for him to contest the primary.
'This was the sole reason that Otunba Segun Sowunmi went to court and nothing more. The alleged radio interview was the sole platform on which the plaintiff stood in bringing the matter before the High Court and his two main demands were stated in the judgement of the court'
'The High Court refused to look into the substance of the matter as it rejected to hear the suit based on three grounds. It was on this grounds that the appellant approached the court of appeal and the court gave its judgement on Monday, the 15h day of August, 2022', Oniyide stated
The lawyer explained that the three main issues were that whether the appellant's complaint before the lower court was pre-election matter, whether the Federal High Court has exclusive jurisdiction over pre-election matters, assuming the appellant's complaint is a pre-election, and whether the suit before the lower court is competent for non-joinder of the Ogun state executive of the respondent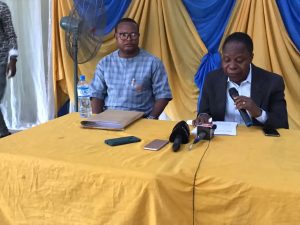 'This were the three main grounds or pedestal on which the appellant approached the court of appeal. No where in the issues presented for adjudication before the court of appeal by the parties thereto, that is Chief Segun Sowunmi, the Peoples Democratic Party (PDP),its National Working Committee or Hon Oladipupo Adebutu, did any of the parties ask that any of the two aspirants(as they were then) be declared as the candidate of the party', Oniyide explained
'None of the parties to the suit at the High Court or the Court of Appeal asked for relief to be declared as the candidate of PDP in the Governorship election coming up in 2023. Then, one begins to wonder where Otunba Segun Sowunmi got the relief or declaration they've been falsely spreading about in the media that the court of appeal declared him as the Governorship Candidate of PDP in Ogun State', the lawyer emphasized
'Where? Where exactly in the whole judgement delivered by the court of appeal was Adeyemi-Sowunmi Anthony Olusegun or Otunba Segun Sowunmi declared by the court as the candidate of PDP? No where is such expressly stated nor was it implied. Infact, the appellant did not ask for such and the court of appeal is not a Father Christmas that will grant him what he has not asked the court for'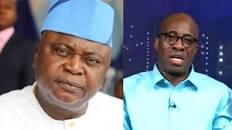 'For emphasis, Otunba Segun Sowunmi and his lawyer did not approach the court of appeal for declaration as the governorship candidate of PDP in Ogun State and the court did not grant him such declaration', Oniyide said
'Declaring himself as the Governorship candidate of PDP in Ogun State is nothing but self-declaration and figment of the imagination of Otunba Segun Sowunmi, who is a member of the party in Ogun State. How can one say he has what the court has not given him? Is that not self-deceit and dangerous propaganda', the legal practitioner stressed
FOOTNOTE: You want to share story with us? You want to advertise with us? You need publicity for product, or service, or   event? Contact us on WhatsApp +2348073463653 or email [email protected]