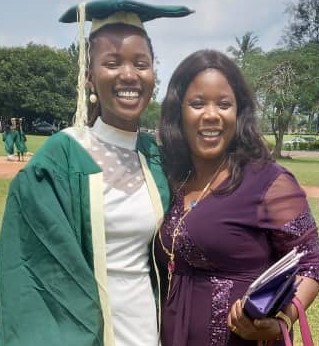 Education
16 year old daughter of magistrate becomes author, launches inspirational book
A sixteen year old daughter of a Chief Magistrate in Ogun State has recorded a feat becoming an author of an inspirational book, 'Finding Your Way Around Teenhood', which is described as brilliantly written, an eye opener to the teenagers on how to navigate the delicate stage of teenhood.
Penpushing reports that, Ifeoluwa Sofowora, a former head girl of Federal Government Girls College, Sagamu, Ogun State, Nigeria launched the book on October 20, 2020 at the auditorium of the college in Sagamu
The Principal of the College Dr (Mrs) M,A Olodo who wrote the forward of the book  said the author is a pride of the school, and that she is not surprised, pointing out that Ifeoluwa had been on top  of her teenhood game since the start of her secondary education.
'Teenhood  a period between 13 and 19 years of age is critical stage upon  which adulthood significantly rests. Most successful, powerful men and women whose names dominate the air today apparently had their teenhood productively spent', Olode wrote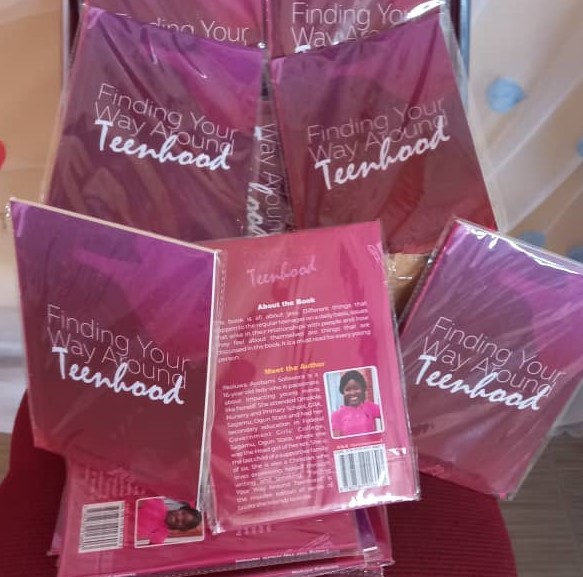 'Folorunsho Alakija (Nigeria's richest woman), Ngozi Okonjo-Iweala(Nigeria's foremost finance Minister who appreciably rescued her country  from the slavery of International debts), Aliko Dangote(Africa's richest man), Wole Soyinka(Africa's first Nobel Laureate in Literature) and a host of others too many to mention, for instance, would never have made history had their teenhood not been laid on a solid foundation. I urge you, dear reader, to read their stories and see how exemplary their teenage life was spent'.
'Finding your way around teenhood , brilliantly written by Sofowora  Ifeoluwa, a pride headgirl is an eye opener to the teenage boy and girl on how to navigate the delicate stage of teenhood.  The book, given how it is inspirationally worded and cerebral laid out, shows that it is authored by a discerning mind'.
' Being a teen herself and occupying the highest studentship position in a Federal government school led by my humble self as Director/Principal is a pointer that the book is exceptionally written. I am not surprised in anyway. Ifeoluwa had been on top of her teenhood game since the start of her secondary education' she wrote.
'Moreover, she is the President of the Readers, Writers and Speakers Club of her school. So I didn't expect anything less. She obviously had been well trained, the result of which is this maiden book of hers', the principal said
'Short but loaded with life changing facts is Finding Your Way Around Teenhood. Not only teens but also parents, guardians, teachers, counselors, life coaches, school administrators and other stakeholders and others should take their time to read through the inspirational book from an insipirational teenage author', Olodo added
Penpushing further reports that, the feat of the girl excited number of dignitaries and family members and wrote glowing statements to encourage the author and her peers, as well as words for parents and guardians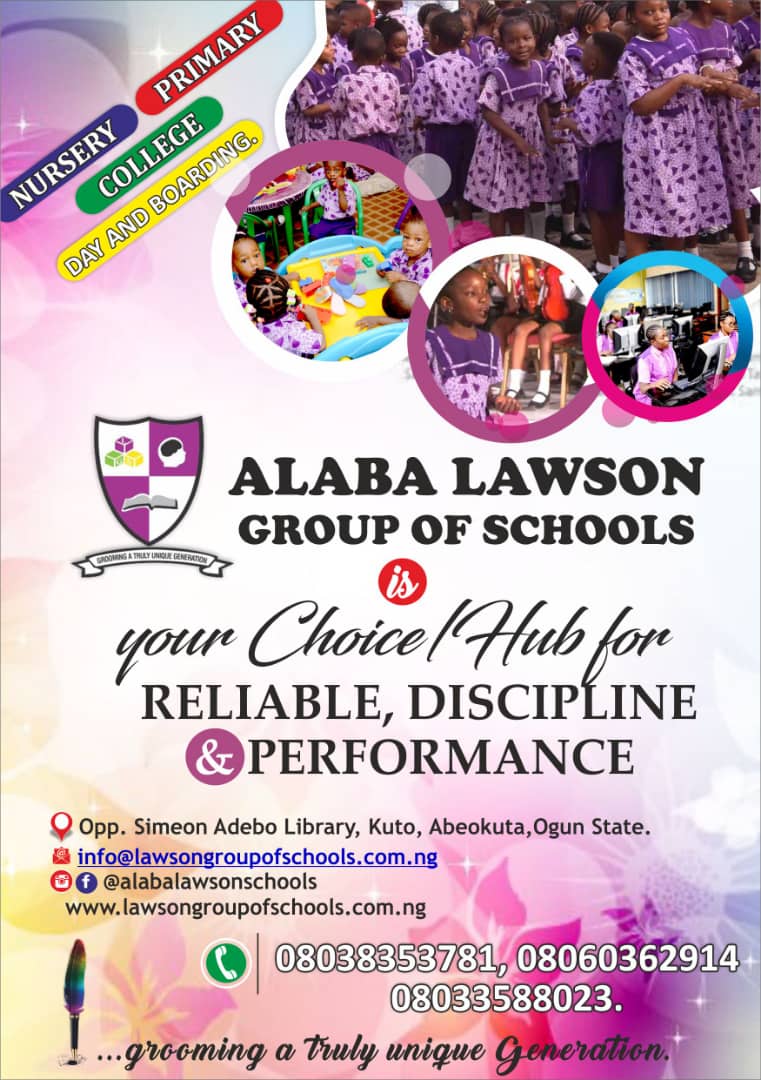 The President of Association of Conference of Principal of Secondary Schools, Ogun State Chapter , Dr(Mrs) Womiloju in her comments opened up that having gone through the book she's overwhelmed by the depth of Ifeoluwa at age 16, adding that she(Womiloju) came across a word, 'Katagelophobia' in the book for the first of her life at over 65 years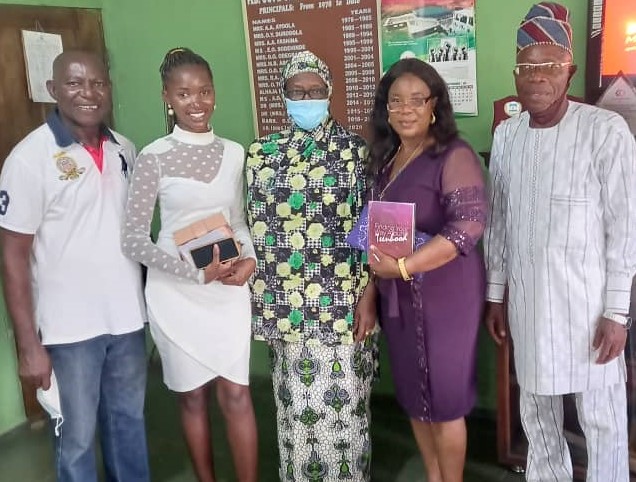 'Just gone through  Ife's book. I'm overwhelmed by the depth of her thoughts at 16. I came across 'Katagelophobia' in her book for the first time in my 65+ years! She has demonstrated, not only brilliance, but also the right social values!', she wrote
'No parent can wish for a better adolescent!. Congratulations and well done to you and Yom! She shall fulfill destiny in Jesus name. Let me first congratulate you and the mother, the very first set of Teachers in the life of the young girl'.
'I am also delighted in congratulating the greater tomorrow: the great Ambassador of Sagamu, Ogun State and Nigeria in the nearest future. WAOH! A Nobel Laureate in the making. So shall it be and even more IJMN'.
'On how to promote, I have quickly gone through and got the focus of the young girl and what she intends to make other teens and their caregivers understand. In this regard, I suggest we collaborate with CASSON and ANA in the promotion'.
'A winning child is a winning child all the time. Winning is not a sometime thing, it's an all time thing, you don't win once in a while, you don't do things right once in a while, you do them right all the time' .
'Winning is a habit, and truth is hard to hear when it hurts you; but priceless when it helps you improve your life. Keep shining and winning. 'Finding Your Way Around Adulthood' is the next challenge. Some adults need to be retrained … with new and fresh ideas to promote our nation Nigeria. Congratulations Ifeoluwa'
Penpushing also reports that, the author of the 4 chapters and 50 pages book in her speech expressed appreciation to God, school and her parents for providing conducive atmosphere for her to perform creditably well
'It is a good honour to be standing before everyone at such a memorable occasion like this. I thank the Almighty God for being the pillar behind all my endeavours throughout my staying in the college and beyond'
'I pay gratitude to my responsible parents who played a major role in making today a reality. Please permit me to specially thank and eulogise my wonderful parents Mr and Mrs Sofowora for their financial, moral and physical support, and also their firm believe in me. Federal Government Girls College, Sagamu is not just a place for teaching and learning, it is an environment that is capable of developing potentials
FOOTNOTE: You want to share story with us? You want to advertise with us? You need publicity for product, or service, or   event? Contact us on WhatsApp +2348073463653 or email [email protected]