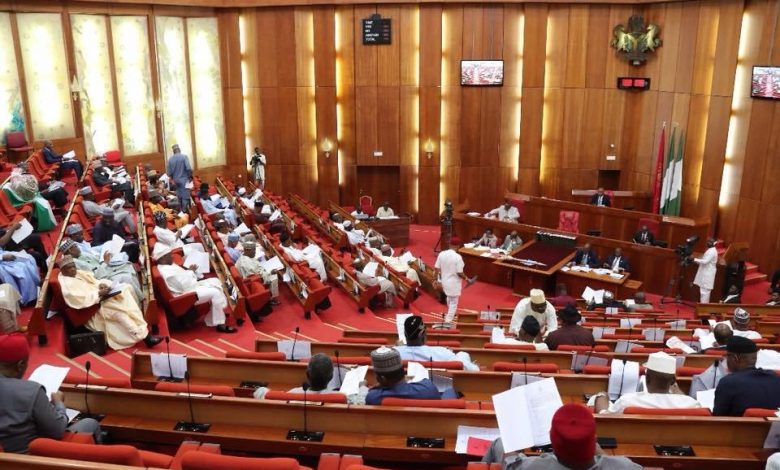 Archive
SENATE TO PROBE NIGERIAN NATIONAL PETROLEUM CORPORATION'S CLAIM ON DIVERSION OF DIVIDEND, SAYS SARAKI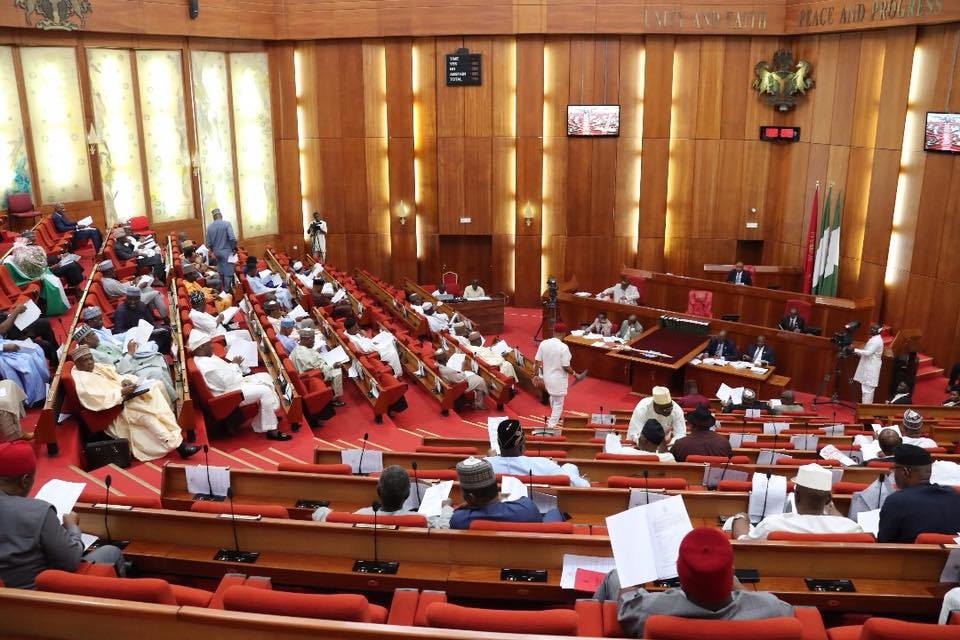 He stated that the disclosure by the Nigeria National Petroleum Corporation(NNPC) boss in response to enquiries by the Senate adhoc committee probing the issue of illegal payment of subsidy on fuel, called for further investigation by the Senate and also showed that as alleged in a motion moved earlier by Senate Minority Leader, Senator Biodun Olujimi, a lot of illegal and unapproved spendings are going on in the petroleum corporation.
Hear him, "Let me assure Nigerians that there will be no cover up. We are confident that the adhoc committee will do a thorough job. All the issues will be unearthed. That is why when the Senate set up investigative committees on issues, we want Nigerians to have confidence in us that we do not act because we want to embark on a wild goose chase'.
'There must be some serious issues to be looked into. The revelations by the NNPC's GMD have justified the need for this investigation and they have shown that we are acting in good faith', Saraki added.
"When in my ruling on the motion raised by Senator Olujimi, I insisted that we want a transparent, honest and non-partisan investigation on the fuel subsidy issue, it was clear to me and my colleagues that there are certain irregularities being perpetrated and we should let Nigerians know the truth'.
He added, 'that is why we set up the committee in the first place and to demonstrate the seriousness we attach to the issue, we decided that the adhoc committee should be led by the Leader of the Senate, Senator Ahmad Lawan'.
"We are however shocked that the NNPC's GMD was claiming that the illegal diversion of dividends from the NLNG which should be paid into the Consolidated Revenue Fund of the Federation for the purpose of funding the fuel subsidy was done 'in compliance with the National Assembly directive that NNPC as the supplier of last resort should, and has, maintained robust petrol supply'.
"So, if the National Assembly called on NNPC to carry out its legitimate duty of ensuring adequate fuel supply to Nigerians, the GMD logically thinks the corporation by that call has the license to perpetrate illegality spend money without approval and violate appropriation laws'.
'It is my belief that if the National Assembly said the corporation should perform its duty effectively as a supplier of fuel to Nigerians without exposing people to needless suffering that ought to be done within the ambit of the law',Saraki stated.
"This investigation will require the GMD to produce the approval given by the National Assembly and other necessary approving bodies authorizing the NNPC to divert the dividend from the NLNG investment, which ought to be paid into the Consolidated Revenue Fund belonging to the three tiers of government, for the payment of fuel subsidy," he stated.