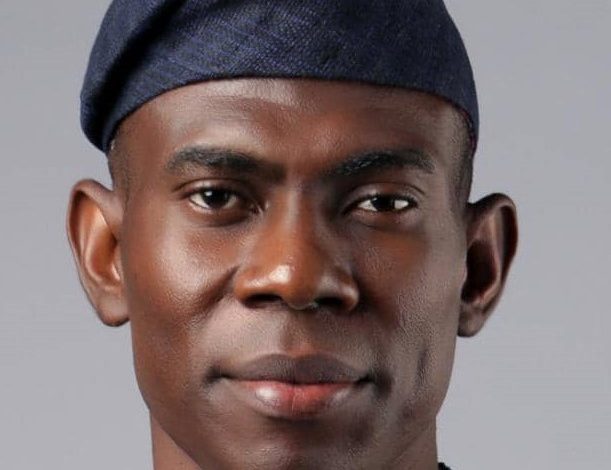 Opinion
People first: the ideal democracy and june 12 reminder
Recently, on my way to a meeting, I stumbled on one of our legendary icons, FelaAnikulapo-Kuti's songs on democracy. It was inspired by the annulment of the June 12, 1993 elections, the killing of innocent Nigerians, police brutality and other atrocities committed by the Administration of the day. Sadly, the story is the same today, and worse. After twenty-eight years of supposed democracy, Nigeria still flagrantly violates ethical values of governance and fundamental human rights.
We are crippled by the inability to overcome mundane and pedestrian challenges that we should ordinarily take for granted. We keep mouthing potentials without commensurate actions that can place in the right echelon in the comity of nations.
The path to freedom, justice and national development ought not to be 'rocket science' in this 21st century, except where political shenanigans by bad actors devastate the process because they care only for their insatiable stomach infrastructure and not the interest of the people they serve.
Nigeria has come of age and should no longer be held in mesmerizing captivity by 'political magicians' who make promises of heaven and earth, only to plunge the nation into further chaos and bloodshed after they are sworn into office. Nigeria has produced world class leaders in various works of life and economic sectors. The nation is practically blessed with abundant natural resources, conducive climate, industrious people both in manual labor and intellectual property. And contrary to the narrative being pushed by some, Nigerians are a loveable, hospitable and a peace-loving, mixed-cultural people. In the diaspora, Nigerians all over the world are accomplishing great achievements, second to none in practically any field of endeavor they set their minds to.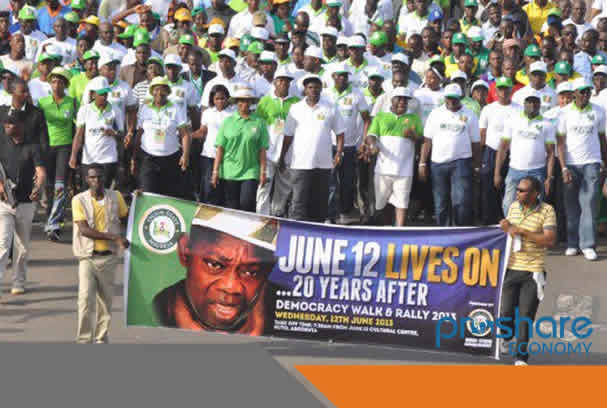 Paradoxically, the homeland does not reflect this fact. Nigeria has yet to determine an ideal national philosophical trajectory or a political identity that clearly spells out a visionary mechanism by which leadership and citizenry may actualize or execute viable constitutional expectations. The result has been and still is super-hero politics, dead-end godfatherism, tribalistic and sentimental hegemony.
Consequently, injustice reigns in the country with high impunity. Nigeria is instead an object of mockery and global ridicule. National policies are promulgated based on personal sentiments while the nation burns, and the fabric of society is disintegrated before our eyes, including but not limited to, our shared humanity, freedom of movement, freedom of speech & expression, safety & security, as well as our rights to prosperity & posterity. The pillars that once held us together as a multicultural community are being chiseled at by a few bad actors. They are blinded by personal or tribal ambition that they fail to realize the crumbling of the national structure is the demise of all the parts, in the face of modern global realities and 21st century neo-colonialism.
Despite the present catastrophic realities due to presumptuous and heartless dealings by those who ought to know and do better, I encourage my fellow Nigerians who not only believe in the unity and peace of Nigeria, but also are pragmatic patriots, to employ intentional progressive problem-solving approaches. Let us put aside our differences and begin to engage in the development and inclusive integration of what is still available for our use against our common immediate and existential threat: terrorism emboldened by either incompetent or simply heartless leadership. Let us focus on appropriate parameters to rescue our nation from a leadership of dogmatic rotational syndrome bent on selfish political marathon.
Let us be united by our shared perennial predicaments: national insecurity, economic depletion, epileptic electricity and social capital disengagement, to mention a few. Nigeria's problems, though complex, are not impossible. In modern history we have witnessed countries transform from war & chaos into peaceful communities of envy, and from abject poverty into thriving economies. A few things run true in each case: i). a national vision that resonates with all sides ii). a dogged determination to stay with the script, which will lead to iii). a perpetual end to super-hero, benevolent dictator, politics of godfatherism – and a migration to governance powered by ideas and not personalities. Guns and bullets may cripple the brave and temporarily empower insecure and weak-minded despots, but ideas truly run the modern world.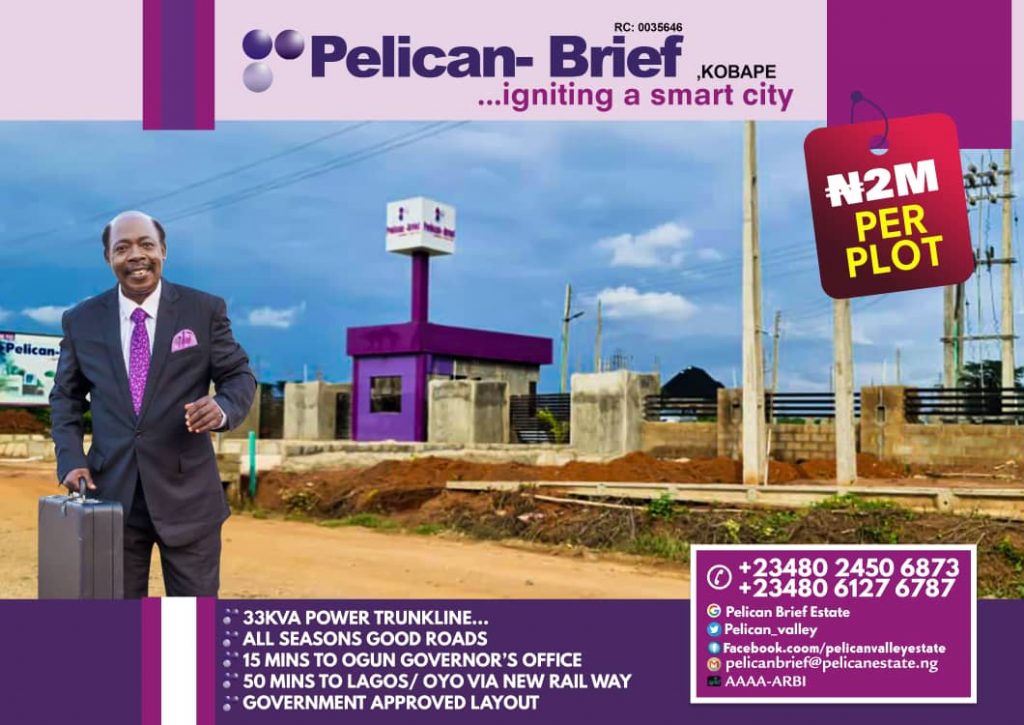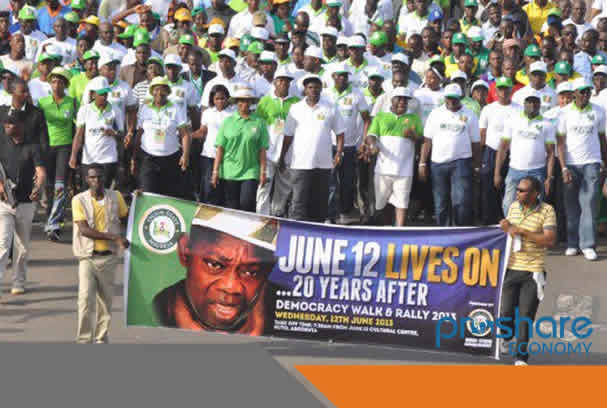 The Ideal Democracy:
The subjects of freedom, justice, human rights, nation-building, socio-economic constructs, and global relevance are all matters of the mind, requiring intellectual prowess, soundness of judgement, stability of principle, humanity and compassionate leadership. They cannot be left in the hands of less-qualified individuals irrespective of age, financial status and political influence. The June 12, 1993 elections, the subsequent annulment thereof and the political fallout that followed, leading to this day, should remind us that compromising with brattish tendencies by a few unelected actors will not produce the expected or promised utopia. Nation-building is a collective responsibility by an insistent informed society, who will not be bought or given to personal or divisive ambition. It is paved upon universal tenets that have stood the test of time. This is the ideal Democracy. One that is people-centered and runs on the best ideas – not sentiments, opinions and draconian dictatorship.
Nigerians can no longer put up with incompetence over collective-intelligence, tribalism over nationalism, primitive sentiments over universally proven policies, dead-end godfatherism over endless entrepreneurism, a few bad actors over the well-meaning majority. We cannot allow the hard labor, blood and sweat of our heroes' past go in vain. The now infamous 'Black Tuesday' or 'Red Tuesday' EndSARS peaceful-protest-turned-government-aided-massacre of October 20, 2020 remains a lasting script in the chronicles of our nation's history, which even more evokes memory recalls of the June 12, 1993 episode. Are we moving forward or backwards?
Freedom of expression as well as other fundamental human rights, equality and equity, political politeness, social developmental policies, prioritization of human value, gender rights protection, the rule of law, safety and security, intellectual property rights protection and electoral reforms can all be achieved when the ideal Democracy is in place.
Nigeria/Nigerians, we have a glorious future. We have the potential for world standard technology innovation that can transform our nation to a globally respected thriving economy that works for all of us. But it begins with the correct national posture that will inform the decisions we make hereon. If we look only through the lenses of past mistakes – including ongoing blatant errors, we will miss our golden opportunity to harness our best ideas in the present, to shape an unprecedented future. Nigeria needs a functional, values integration system with total transparency, enabling environments that will evoke cohabiting tranquility for the citizens.
I humbly call on all well-meaning Nigerians to stand against disunity, bad mouthing, unpatriotic orientation, violence & crime, and to shut off the voices of those who intend to distract us or keep us fighting one another while they push their destructive agenda. We have seen the path of war. It serves no positive outcome for all parties involved. There is something Divine about our existence. We are stronger, better, and more prosperous together as one nation under God. The rest of black Africa is looking up to us. We cannot afford to fail. There is Light ahead of us.
ARISE NIGERIA! Let there be LIGHT!
God bless the Federal Republic of Nigeria
Dr. Favour Ayodele (the Carpenter) – an international leadership expert and a certified Peace Ambassador (through WOLMI, in special consultative role with the United Nations).
FOOTNOTE: You want to share story with us? You want to advertise with us? You need publicity/live coverage for product, service, or   event? Contact us on WhatsApp +2348073463653 or email [email protected]