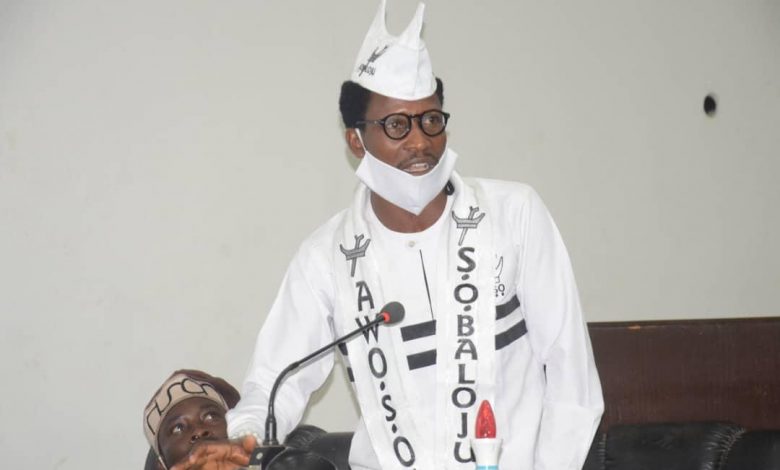 Opinion
Our stewardship has failed this great nation: A nation that refuses to spend on education will spend on ammunitions.
The issue of closure and reopening of schools, in this COVID-19 Pandemic and other related matters have occupied my thought in these past few days. The safety of our acclaimed leaders of tomorrow even though our fathers have refused to give them the mantle is paramount and sacrosanct.
I was highly disappointed in the first statement issued by the Federal Government through our Minister for Education early this month when stakeholders were considering opening of schools for the oncoming WAEC examination for our SS3 students. FG maintained that Schools will remain closed till safety is guaranteed!
We thank God for the discretion of our Southwest Governors who took the bull by the horn by insisting that they will reopen Schools for SSS3 Classes by 3rd August & sought the postponement of WASSCE till August 24, 2020. FG was forced to reconsider her earlier position and announced that schools will resume by September as contained in a recent press release.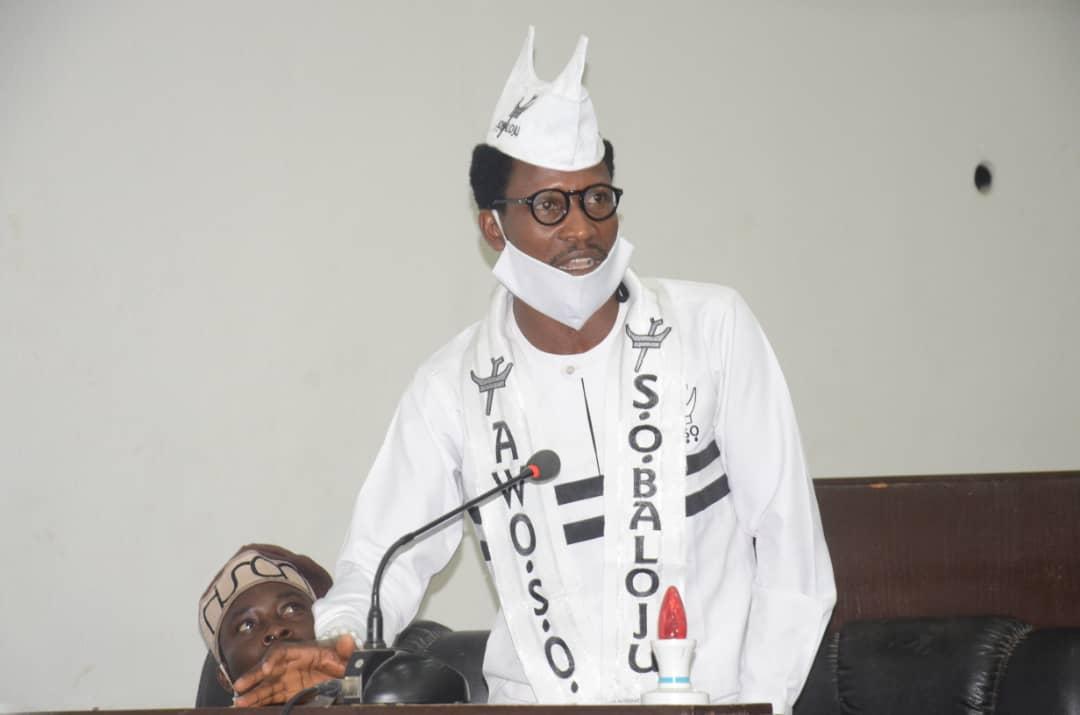 But the leading question is how prepared are the Southwest Governors and the Federal Government?
The man who is prepared has his battle half fought- Miguel-De-Cervantes.  How many of our Government Schools have clean potable water, water closet toilet facilities and even standard classrooms for learning before COVID-19 pandemic?
During this lockdown, the few manageable classrooms and hall in our Government Schools have been destroyed by wind and erosion. A state has even turned the classes to a poultry! Those classrooms in my own town Igbogila are typical examples. The  headteachers and principals have called upon me severally for assistance based on the fact that I am their representative and also the Vice-Chairman OGHA House Committee On Education.  I have done my bit and still pressing.  What you don't have you cannot give.
The 1999 constitution as amended is greatly faulty and it is the genesis of most mess that this country is facing till today.  Nigeria is a Country where a School Certificate Holder or equivalent will determine the fate of a Graduates and PHD holders. Such government will definitely lead its educational sector into shambles. All others sectors will definitely collapse too. See section 131 the qualification for election as President.
It is not a surprise that our Southwest Governors came up with such concerned attitude because the zone is renown as the cradle of civilisation because the Universal free primary education came into existence on 17th January, 1955 in the southwest. Tuition and others fees were abolished through the leader of the Action Group that won the first election to the then Western House of Assembly in 1952- the Late sage Chief Obafemi Awolowo SAN. A Remo man and proud son of Ogun State. Because of his passion for Education, he sold his house to acquire knowledge abroad. Awolowo was a typical great leader who had passion for education compared to the kind of leaders we have now.
In his first budget speech, the late sage Chief Awolowo made it clear to the members of the House that his Government would "give top priority to health and education as far as the budget would allow".
In our own budget today, what & what are we giving top priority? Even if they allocate huge money to these two sectors in our budget today, do they use it judiciously since both legislative and Judiciary arms of government are already crippled by the executive arm of government.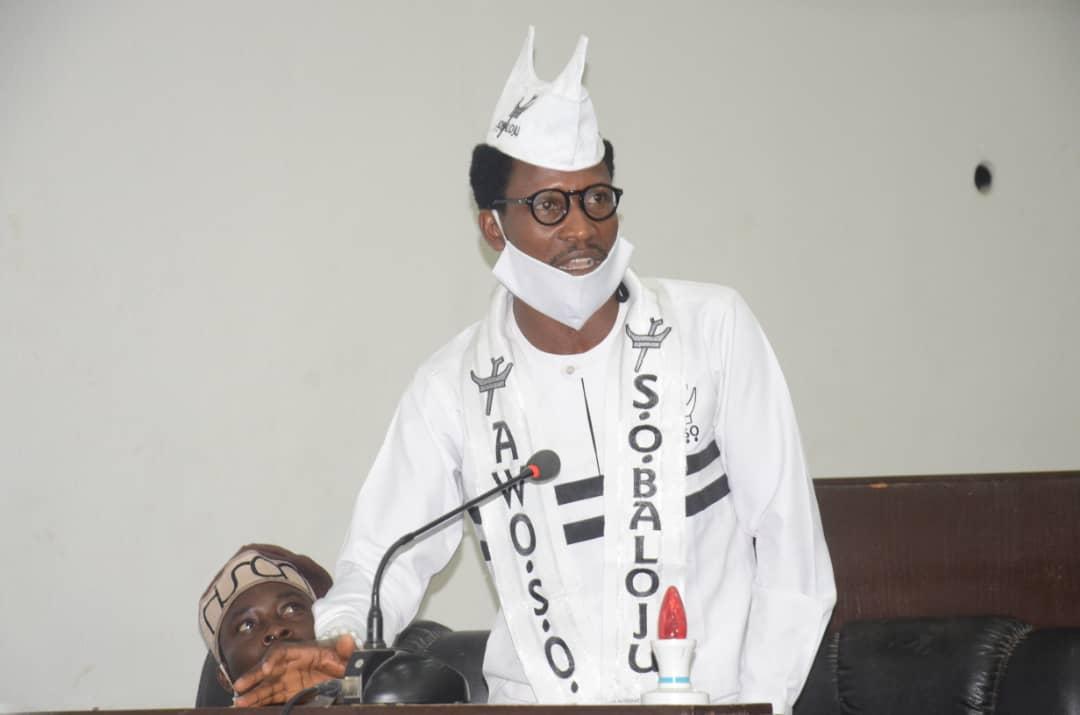 Let me come to my dear State because charity begins at home.
I will like to commend my amiable hardworking Governor Prince Dr Dapo Abiodun MFR on his efforts since inception last year. He primarily declared a State of Emergency in both Health and Education sectors in Ogun State because of the pitiable state that he met them. Fortunately, I happen to be Chairman and Vice Chairman Committee of these two sectors respectively.
In all our primary schools in Ogun State today, renovation works are currently ongoing while he also promised that at least one primary health centre will be renovated in each ward. I got a circular last week on the preparation of Ogun State Government in respect to reopening of Schools. A virtual training programme was also organised for School Leadership preparatory to WAEC. The Deputy Governor Engr. Naimot Salako Oyedele was a Special Guest while facilitators were Dr. (Mrs) Tomi Coker & Mrs Ronke Soyombo Special Adviser on Primary & Secondary Education. I commend them on these moves towards securing the future of our students.
My prayers on this initiative are these;  (1) Government should provide clean running water at all Government Schools (2) Water Closet System should be built in our schools (3) renovation of our classrooms should be urgently embarked upon  (4) private schools and private town halls and community town hall should also be considered for use by providing more chairs and desks for our students in order to maintain social distance during the exam (5) our teachers welfare must also be improved for maximum output (6) face mask, sanitizer and others PPE should also be supplied for both students and our teachers by the State Government.
May the Lord help DA and other Southwest Governors to achieve these noble submissions.  the tragedy  with Africa is that those with ideas are not in power, while those in power have no ideas. when the people have a chance, they still vote for those with no ideas " PATRICE LUMUMBA.
Whilst FG had maintained that schools should remained shut because of the safety of the students; the same Government is making preparation for Governorship Election in Ondo & Edo States.
At the recently conducted Primary Election of Edo State, there were no visible compliance to COVID 19 safety guidelines. This showed that our leaders are not concerned about the future but their prime agenda is how to use people to get power.  I enjoin my fellow focused youths to wise up. Nigeria has the resources to put in place safety amenities for our students to commence this exam so that their academic calendar will not be thwarted.  Africa is not poor, it is poorly managed.  ELLEN JOHNSON-SIRLEAF.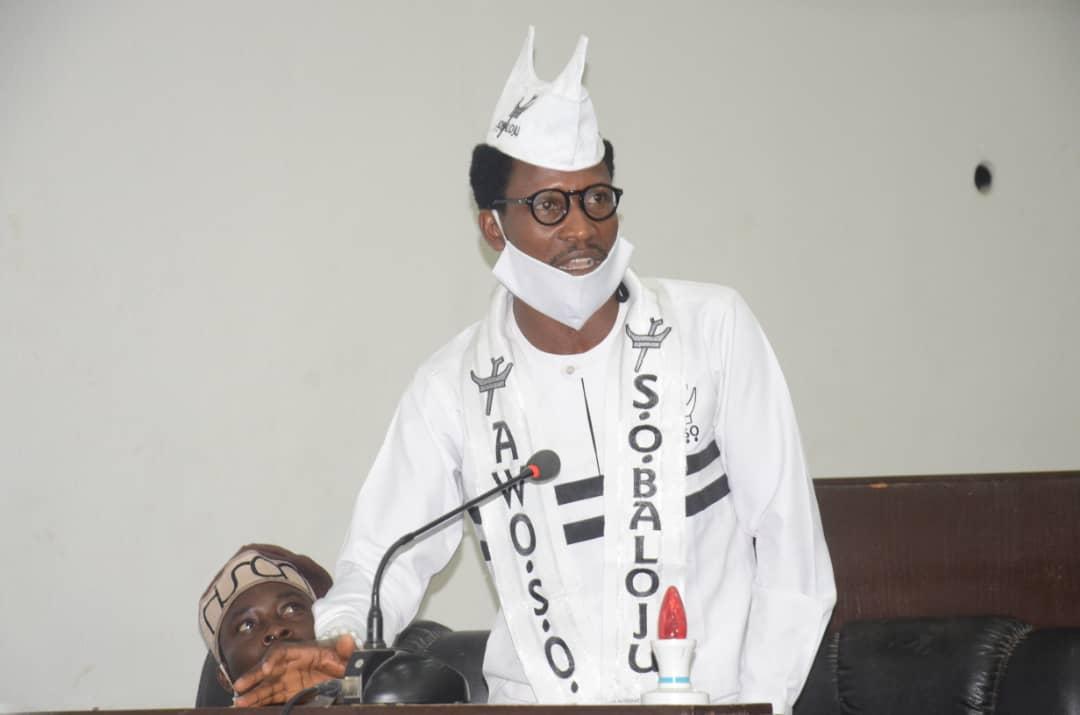 I was pressured into spending  N10 Billion On Xmas Gift says NUNIEH JOI former NDDC Director.  Total misplaced of priority of highest order. Prof. Wole Soyinka stated that 'history matters; records are not kept because of the weakness of the memory but to guide the future'. Nigeria has failed our Youths whom our president referred to as lazy youths. It is left for us to set our priority right.
The Poll results of the Big Brother Nigeria below will show that Mr. President was absolutely correct. Let's look at the 2019 presidential election results Versus BBN Results:  BUHARI 15,191,  847. ATIKU 11,262,978 BBN 240 MILLION
In 2011. Baba Buhari, in CPC said in Punch interview, 'Why I"ll Serve For Only One Term'. After the first tenure, he sought re-election for Second term and he got it. President Buhari said in 2019 in the same Punch Paper 'Old  Age Will Limit My Performance'. Therefore, any limitations we are experiencing now is as a  result of our unguided history and records. I hope it will not repeat itself in 2023 by God's Grace
Comrade Oshiomhole has said a lot he knew about Eze Iyamu  but because of our unguided history and records, Comrade is telling us another story now. Baba Obasanjo in his book My Watch said a lot about Atiku before Atiku became a new creature in 2019. They know how to play their game to achieve their agenda. if you do not take an interest in the affairs of your Government, then you are doomed to live under the rule of fools— PLATO.
Where looting is at top gear, shooting will definitely follow and that is why this Nation is experiencing civil unrest.  I will like us to look into the breakdown of N81.5 billions spent between January-May 2020 for NDCD under Senator Akpabio and former NDCD  Director, we will all know this Nation is doomed.Lassa Fever 1.96BN. Covid-19 N31.4BN,  Condolence N122.9M, Oversea Travel N85.6M.
I watched a programme, Politics Today  on Channels TV anchored by Seun Okinbaloye. A  certain promising young lady who won scholarship from this Niger Delta Scheme was interviewed and the lady said she was denied the payment of School fee for the Second time now. How would the Nation that doesn't see Education as priority progress and develop??? My bible tells me that when the way of a man pleases God, he will make his enemies to be at peace with him. Does our way please God ???  With all acquired wealth here in Nigeria and abroad nobody lives in peace again. When the Israelite cried up to God, God heard them and put their oppressors to shame. Let us look up to God not mortal human being again for our freedom in this Nation.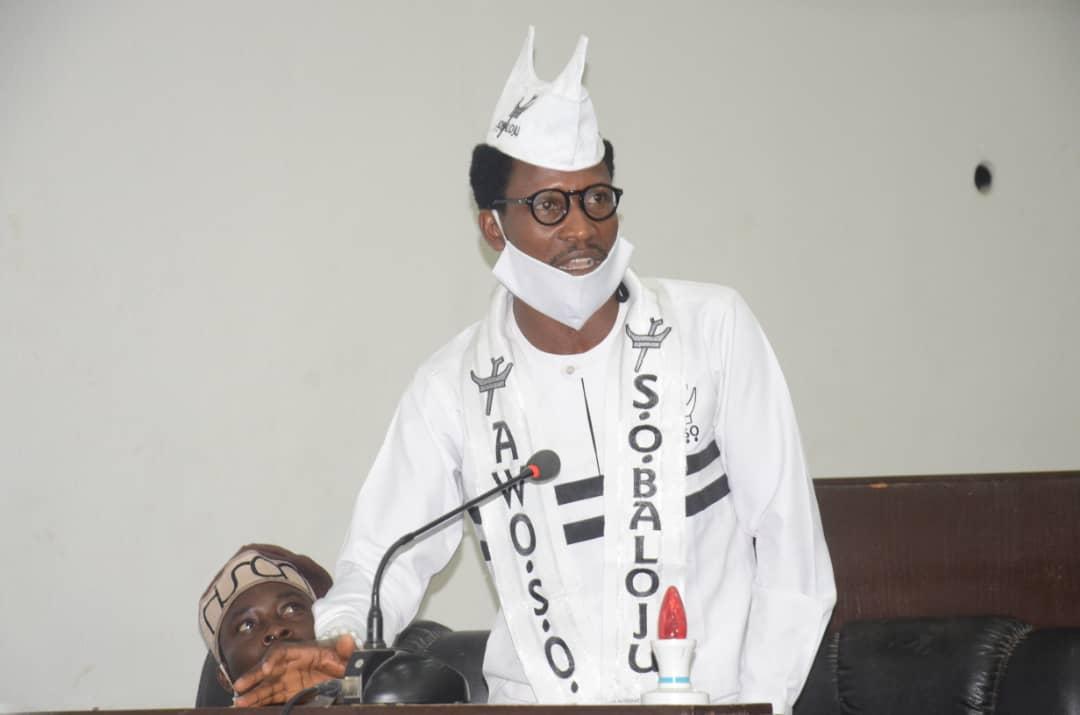 All these investigations into Magu's case and Akpabio are just to entertain Nigerians to avoid boredom but the outcome should not be a surprise to us. What you don't have, you cannot give or value. The Architect of free Education valued it, he went as far to sell his house to acquire knowledge and he also give it out because he knew the importance.
Northern Game Plan "if you want to rule a people for long time, do not build  schools for their  children "  late Tai Solarin. As you can see, most the insecurity and insurgency are from North. At 35 years of age, our graduates are considered old for jobs. But at over 60, our leaders are still contesting for positions and lobbying for political appointments. Our lazy Youths we still wear their T-shirts to campaign grounds.
Prof. Chief S.O. Awokoya, former Minister  for Education in the Western Region Of Nigeria in 1982 while presenting the matter of Education to the Region House Of Assembly said  " A leader  should  not take the decision for his own selfish  interest  but for the  sake of posterity that is coming after him/her" What is the decision of our Minister for Education now!!! Schools Will Remain Closed Till Safety Is Guaranteed but vigorously preparing for election while the scourge is still on so there is no need for safety of people that want to put them on the seat. For the learned minds, this means cast your vote and go and die.
Martin Luther King, Jr  said 'Our lives begin to end the day we become silent about things that matter'. I believe at this moment we need to speak up because being patriotic means to stand with our people NOT to stand with a particular leader or a political party. Blind loyalty  will turn us to modern slaves.  May God bless Nigeria with leaders with Solomonic wisdom. Leaders that will foresee what will happen in future and prepare adequately for it.
The late sage once said 'without the food & comforts which wealth  provides, life will be penurious & drab' but always remember that any wealth accumulated on selfish  basis, at the expense of the state in defiance of social justice helps to create a disorganised society in which everybody will eat everybody & no one person can be safe" Who is Safe Now in Nigeria????
Let us join hands in moving this great Nation to the promised land!!!!.
Hon.(Chief) Adeyanju Adegoke Awoso is a member of Ogun State House of Assembly representing Yewa North 1 constituency, Chairman House Committee on Health and Vice Chairman Committee on Education.