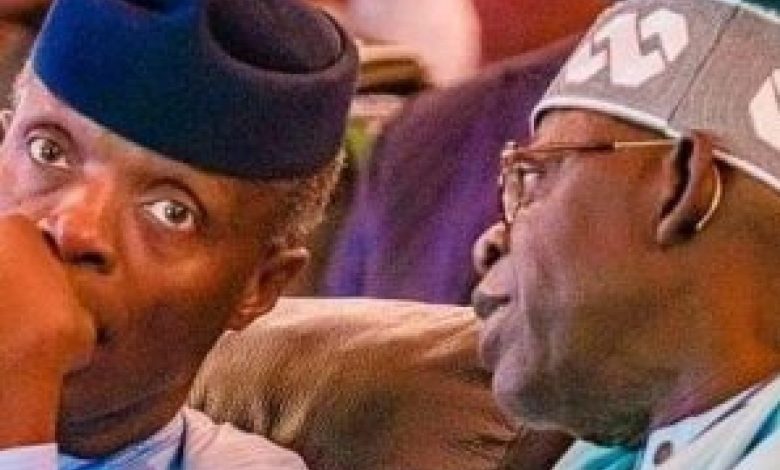 Opinion
Oshibajo's Declaration for Presidential Race: A Political Oblivion Pointing Gun at himself"
The Politics of Nigerian State, since the first republic, has been consistently evolving and persecuting. Former British Prime minister (Churchill) says "even though democracy is the worse form of government it is still the best system of government among other forms".
In any modern democracy like Nigeria, the right to vote and to be voted for is clearly incontrovertible. However, in the same society, according to Harold Lasswell, "politics is defined as who gets what, when and how?".
Invariably, regardless of your perceived integrity or otherwise, such knowledge of dialectical politics and political structure remains a factor, to launch you and distinct you from your other contenders.
Quite honestly, I have nothing against any average Nigerian who feels he or she is capable to rule the country.Of course, this is also a factor that determines the beauty of any contemporary democracy. In the Greek Society, where democracy itself emanated. The two classical political thinkers (Plato and Aristotle), deferred in their analysis.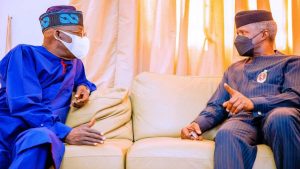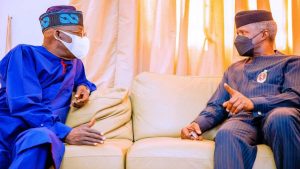 While Plato, who was Aristotle's teacher shared the ideological principles of "Idealism" as this was evident in his book "Plato Republic" that a "Philosopher King" is the best personality to rule a society. However, In swift and sharp contrast was his student and a classical theorist (Aristotle). Who in his own ideology argued and disagreed with his teacher (Plato) and to him, governance in a society should be based on "Empricism"l.e Empirical and pragmatic reality of life.
Sincerely, I do not want to bore you with two much of political thoughts here. However, I needed to make a very cleared background of what my article on this topic entails. Indeed, it is politically oblivion and delusional of the Vice President, (Professor Yemi Osibajo) to have imagined a sacrosanct victory for himself or even throw his hat in the ring in the first place, to contest against his purported structures.
Much as 2023, general elections is not a done deal or sacrosanct for any of the aspirants yet, it is also incredibly utopian and conspicuously incalculable of PYO, to contest against his benefactor (BAT).
We should at this point understand that Nigerian politics is seemingly psudo, quasi and unsophisticated. It is not the same democracy that operates in a typical idealistic society like the United States which we model or look forward to structure.
Interestingly, when I listen to people's analysis about Nigerian politics, I laugh so profusely and conclude that little do we understand about the peculiarities of Nigerian government and politics or its entire "Politicking".
Nigerian politics is all about "political chauvinism and imperial governance" or otherwise call Political Godfatherism. If you must thrive in Nigerian politics at all, you must be wilded with a very rich political structure and coverage.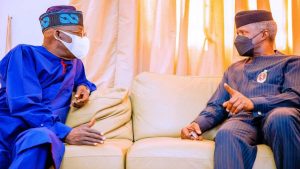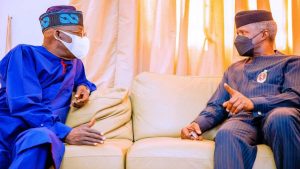 Sequel to the above, I like to ask of these following questions about the declaration of Professor Yemi Osibajo for the presidential race: Does PYO has a political structure entirely different from that of his political Godfather and benefactor (Asiwaju Bola Tinubu) to facilitate his victory? Or he wishes to use the same structure to press home his victory?. Mr VP Sir, are you contesting on the same platform with your benefactor (Asiwaju Bola Tinubu)?
*Do you think with Asiwaju Tinubu in the same race, you can sail through the APC primary election". Don't you think you are seemingly overambitious or conspiratorial against your political benefactor?  Sir, are you not reflecting the regurgitation of Ladoke Akintola Dynasty against his benefactor (Obafemi Awolowo) of the First Republic?
*Do you think you can beat the political coverage of your benefactor (BAT) at all? Sir, how will you feel as Yoruba man, if personality like Laolu Akande one of your aids contest against you in a competition? Do you think an average core Northerner or Easterner we prefer you to Asiwaju Bola Tinubu?  Don't you think, except you win this election at all cost, the consequences may seriously dent your image as a Yoruba man or a pastor/christian who betrays his benefactor?
I  conclude my piece to admonish PYO, that it is worthy of every customer to bargain a laundry services but not to a customer that is often bedwetting. If there is anyone to contest against Asiwaju Bola Tinubu, he should not be you at all. I come to say that Mr Vice President sir, except you have a very different political structures from that of BAT, your declaration is just a riddle and joke or tale by moonlight story.
Kunle Alaye is of Department of Political Science and International Relations, Chrisland University Abeokuta Ogun State, Nigeria.
FOOTNOTE: You want to share story with us? You want to advertise with us? You need publicity for product, or service, or   event? Contact us on WhatsApp +2348073463653 or email [email protected]
#news  #metro  #opinion  #features  #penpushing  #media