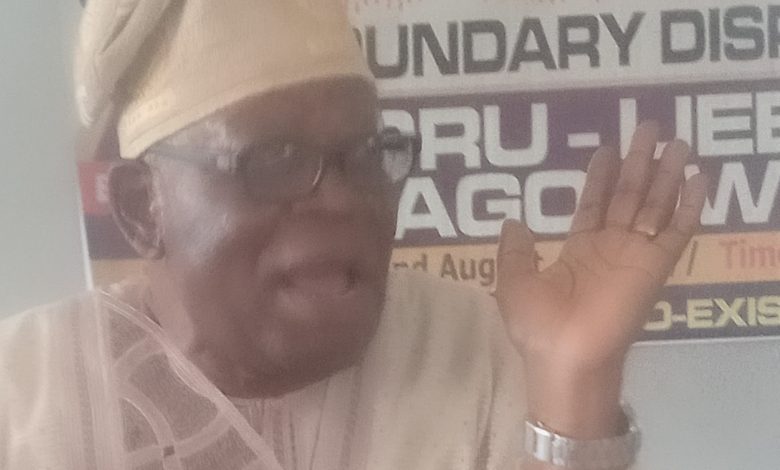 Crime
Oru indigenes raise alarm of looming communal war over alleged forceful takeover of land by Ago-iwoye neighbours
The Oru indigenes in Ijebu North Local Government area of Ogun State under the banner of Oru People Development Council have raised alarm over alleged plot by the neighbouring Ago-Iwoye community to forcefully take over their land.
Penpushing reports that this was made known on Monday at a press conference by the Convener, Elder Adegboyega Adepitan, held at Oru town hall, in company of other indigenes, and passionately called on Ogun State Government to wade into the issue before escalating to communal war.
The indigenes explained that, the over 30 years issue has not been addressed by the government inspite of the court order affirmed that they are the bonafide owners of the said portions of land in the community.
'Despite various findings of the Federal Military Government Commission and Ogun State Government Commission and Tribunal on 14th January 1986, the order of mandamus of 8th May 1991 and the Ogun State Government gazette No 2 vol 19 of 13th January 1994, the Ogun State Government has refused to take appropriate action on them', Adepitan said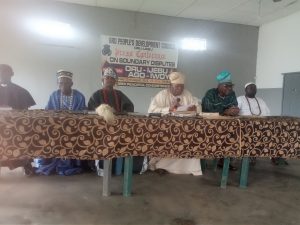 'The inertia of Ogun State Government has given leeway to Ago-Iwoye people to regularly trigger potential civil unrest on restive Oru youths, the recent being the erection of a signboard on which Ago-Iwoye is written on Oru land', he added
Penpushing further reports that, Adepitan who presented documentary evidences to back up the community claim as the original owners of the land, pointed out that Ago-Iwoye people were found by the Commission to have unduly capitalized over the sale of parcel of land of Oru land to them by seizing the opportunity to arbitrarily shift their administrative boundary
'The commission further observed that they belonged to different district council areas, then. The commission therefore recommended that Eripa stream should be both the administrative and traditional boundary between Ago-Iwoye and Oru. It has accordingly advised Ogun STATE Government to effect that for the peace of the area'
Penpushing also reports that, he explained that, Ogun state government consequently gave the Surveyor General the authority to establish the boundary as affirmed by Justice Nasir Boundary Settlement Commission, Osibodu Boundary Adjustment Commission and the Ogun State Boundary Dispute Appeal Tribunal headed by Justice Craig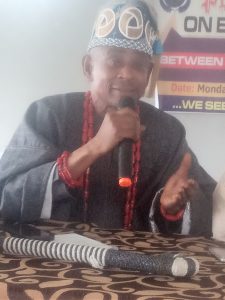 'However, while the surveyors were carrying out their lawful duties which had reached 75% completion, Ago-Iwoye people drove the surveyors away from the site as contained in the report of the Surveyor General dated 12th September 1988'
Penpushing reports that, the indigenes declared that they are resolute for the implementation of the findings and judgement of the commissions, the tribunal and the court, even if means shedding blood, stressing that the recent provocation by erecting a signboard captioned as Ago-Iwoye on Oru land has triggered potential community clash.
'The deliberate silence of Ogun State Government on our letters has given leeway to lawbreakers to forment trouble, provocative to us. There is no way that Ogun State Government will not be held responsible and accountable for any ensuing crises if not addressed immediately'
'This is part of good governance without showing favour or fear to any section of Ogun State. We therefore appeal to His Excellency Prince Dapo Abiodun to give directive to Ogun State Surveyor General to erect survey pillars on the judgement boundary as recommended by Osibodu Boundary Commission and Ogun State Boundary Dispute Appeal Tribunal and as decreed by order of mandamus by Justice Somolu on 6th April 1994, as well as in compliance with Ogun State Government Gazette of 13th January 1994'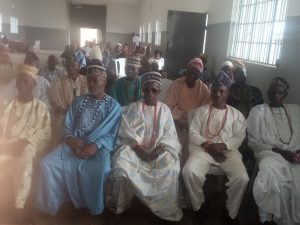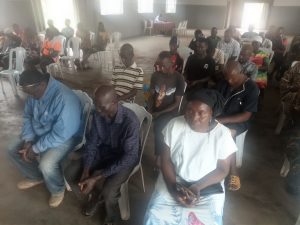 Penpushing further reports that, Oru community posited that government should provide necessary armed protection for the surveyors while carrying out the fixing of the pillars, and ensure that the judgement is implemented and reflected in the formal delineation of the boundary between Oru and Ago-Iwoye for population and political purposes henceforth
The traditional ruler of the ancient town while speaking alleged that, a notable indigene of Ago-Iwoye, a retired army General had forcefully purchased a plot of land in Oru community, and sited a gas station beside the only secondary school of the town
Penpushing also reports that,the community leaders in attendance at the press conference include Oloru of Oru, Oba Razaq Adebanjo, Prof Joseph Olusanya(Chairman, Oru Community Development Council), Chief Busari Mudasiru and Canon Okufuwa Taiwo, as well as residents of Oru refugee camp in the town
FOOTNOTE: You want to share story with us? You want to advertise with us? You need publicity for product, or service, or   event? Contact us on WhatsApp +2348073463653 or email [email protected]