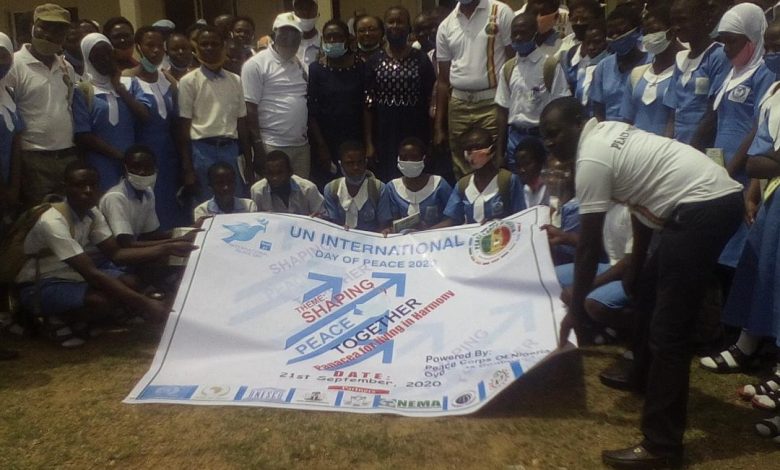 Metro Plus
Only peaceful coexistence can make Nigeria to survive – Peace Corps Nigeria
Segun Shownmi in Ibadan
The Peace Corps Nigeria said only a peaceful coexistence atmosphere can makes Nigeria to survive, stressing that a situation where there is no peace, there will be conflict and absence of harmony
Penpushing reports that the Oyo State Commandant, Peace Corps Nigeria, Patriot Lukman Adelowo made this known on Monday, during a program to commemorates this year United Nation (UN) International day of peace, theme: "Shaping peace together, panacea for living in harmony", held in Ibadan.
The Commandant pointed out that, for peace to reign in the country, everyone is a stakeholder who has to contribute his/her own quota towards the development of the nation by embracing peace, stressing that there will be absence of happiness and rest of minds without peace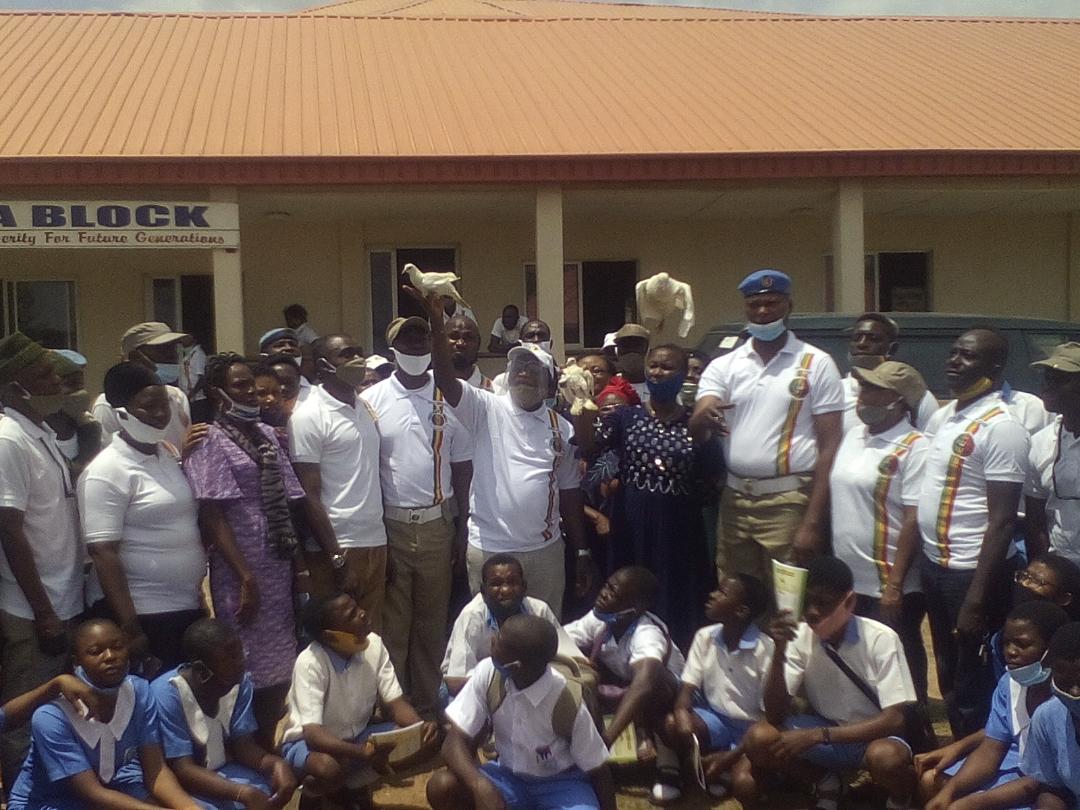 Penpushing further reports  that, Adelowo noted that all the political and religious leaders in Nigeria cannot do it alone, adding that peace making is a collective efforts with harmonious understanding, noting that  peace is the only thing that can brings development
"There is conflict in the North East, it affect the development of the nation, we are reaching out to the whole nation and to the people in the North East to ceased fire and embraced dialogue, it is on the dialogue table that resolution can be sort out'.
"We are appealing to the BokoHaram, the banditry that is making life unbearable for Nigerians to embrace peace and come to dialogue with the federal government; the federal government is open for dialogue to resolve all the conflict.
"Releasing these doves signified freedom, so the Book Haram should release those that are still in their captivities because on the flatter of peace that is when development can come.
Penpushing further reports that the International Day of Peace is observed on 21st September of every year by the United Nation for 24hrs of non-violence and ceasefires by those nations ravaging in war, it's a day assigned to preached and advocates peaceful coexistence among human race'
'Peace Corps of Nigeria as an afflation of the UN and organization that stands for peace is appealing to all Nigerians to allowed peace reign by embracing peaceful way of life so that Nigeria can be country of ours'.