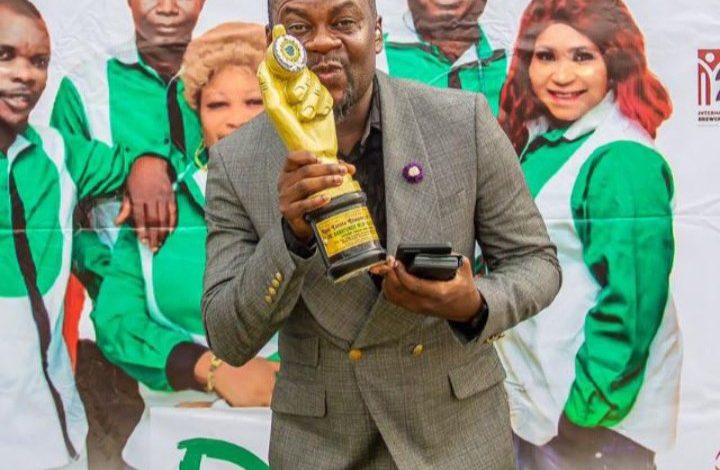 News
Nigeria's leading estate company, Pelican valley records another feat,embarks on city construction
A foremost real estate company in Nigeria,Pelican Valley Estate has added another feat to its records as it embarked on  building a Smart City at Kobape to offer its prospective clients a great value for their money, healthy living and improve their economic activities.
Penpushing reports that the Chief Executive Officer of the Company, Dr Babatunde Adeyemo made this known while conducting journalists and top  government functionaries and realtors round the highbrow Pelican Valley Estate, Laderin in Abeokuta and Pelican Brief in Kobape town of Ogun State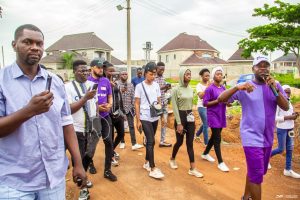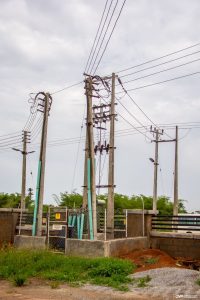 The company boss who also led the team on visit to the sites of the Ecostay Apartments billed to be launched next month, Pelican Greenish Acres and Farmers' Market, in Kobape, disclosed
that the company has transformed the Pelican Valley from an obscure bush and topography, to an aesthetic landscape terraces where "unusual homes" have sprung up.
Penpushing further reports that he  explained that a huge amount of money had been spent by the company in providing drainages, a 500kva electricity transformer, horticultural beautification, security and other topnotch facilities at the estate, to give the residents who are mostly abroad, real value for their money.
The Chief Executive Officer assured that the  company would continue to invest in the 65-plot estate to make it a world-class, adding that a swimming pool, lounge and gallery would soon be completed in Pelican Valley with a view of offering the residents complete relaxation and entertainment.
Penpushing also reports that, Adeyemo disclosed that the estate, which is fitted with CCTV cameras and electronic-controlled gate, has already been subscribed to by over 1,000 clients,explaining that a two-kilometre government's acquisition setback along Siun-Kobape-Abeokuta road was taken into consideration and observed while siting the Pelican Brief.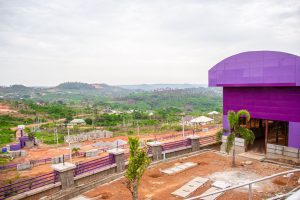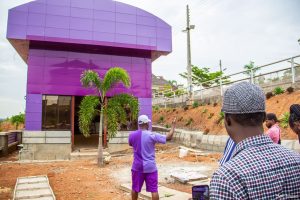 The company boss added that the establishment was ready to invest in fixing the road leading to the estate, while 24-hour security would be provided for the residents of the estate, who are also to enjoy stable power supply due to the 33kva trunk lines that courses along the estate,affirming  that all the necessary government documentation had been done to comply with the state government directives.
Penpushing reports that, Adeyemo who further expressed optimism about positive growth of the company reiterated that  Pelican Brief has come to stay and to replicate Lekki and other topnotch estates in Nigeria, in Kobape town of Ogun state.
"We are not just building an ordinary estate, but igniting a smart city here in Kobape to replicate facilities you can find in Lekki and other topnotch estates, not only in Nigeria but beyond. Here, we have done all the necessary documentation to avoid any breach in building and physical development laws. That is why our clients get their building plans approval within seven days of purchasing the land", he said.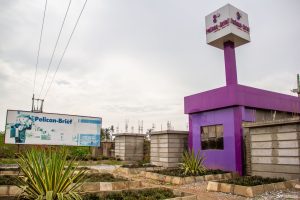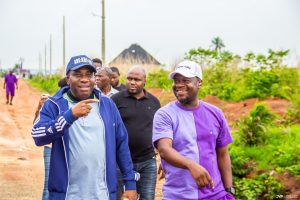 "As you can see, we are investing heavily in technology by having a CCTV cameras and electronic-controlled gate at the estate. Also, we have got the approval of the IGP on our request for the armed mobile police personnel to provide security for our clients in the estate, who are now above 1,000. Though the road which leads here, as you can see, is motorable, but we are ready to invest our money to make the road leading here more motorable. This is to give our customers who are mostly in the diaspora, the comfort they deserve", Adeyemo added.
"Another advantage here is the 33kva trunk power line which courses in front of the estate down to Egbeda town. With this, residents of the estate are assured of constant power supply, and that is why we have purchased a 500kva transformer to step the 33kva down into our estate. And to ensure quality assurance, we have our own block making factory within the estate to provide quality and strong building blocks", he stated
The Pelican Estate boss speaking on the Ecostay Apartments, explained that the apartments would be built to enhance eco-friendlisness,adding  that the project set to be launched in May would have duplexes and bungalows; a very big lounge; lawn tennis and basketball courts; a gym and swimming pool, which will offer an ambience for tourism.
Penpushing further reports that he disclosed that over N15million would be spent to plant trees and other holticulture plants in the facility,stressing that the  company would be ready to provide construction and maintenance services for the prospective clients of the Ecostay Apartments, with the view of giving them what is obtainable in the developed world.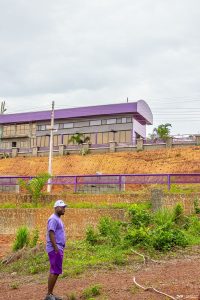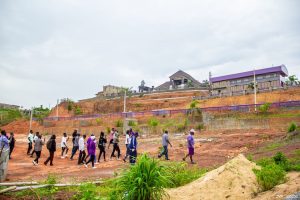 The Chief Executive Officer of the household name company, on the Greenish Acres,  said the large acres of land is to provide residents of Pelican Brief with farmland to enhance their economic activities and be close to nature,adding  that the acres which has a stream would provide a suitable fertile land where residents can practice crop farming and any other agricultural ventures.
Penpushing also reports that Adeyemo, however, said that the Farmers' Market located just across Pelican Brief would serve as a commercial centre where the farmers can interact with the offtakers of their farm produce.
"The idea of the Greenish Acres is to offer our clients at the Pelican Brief opportunity to be close to nature and enhance their economic activities by engaging in farming. The farmland which is just over a kilometer away can also offer a form of exercise for the residents who would like to trek to their farms", he explained.
"In order to create an avenue for the famers and farm produce buyers, we have acquired over 10 hectares of land to build what we call a farmers' market, where they can sell their produce to the offtakers. So, with Ecostay Apartments, Greenish Acres and Farmers' Market, we are not only igniting a smart city here in Kobape, we are equally creating an economic hub around the axis". Adeyemo submitted.
FOOTNOTE: You want to share story with us? You want to advertise with us? You need publicity for product, or service, or   event? Contact us on WhatsApp +2348073463653 or email [email protected]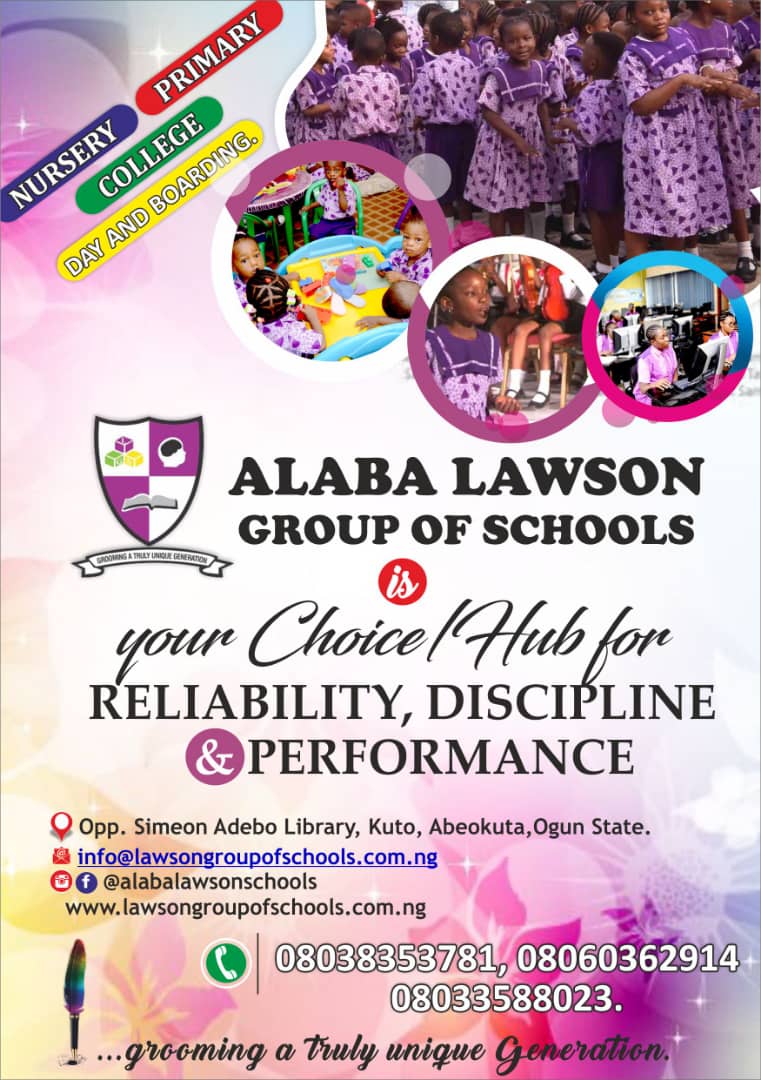 #news #metro #estate #property #business #penpushing #media