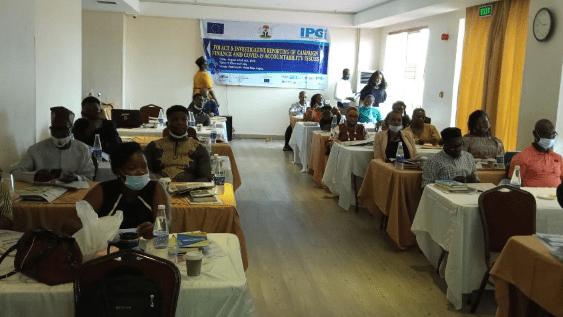 Metro Plus
Nigerian journalists trained on freedom of information act
The International Press Centre in partnership with Media Rights Agenda engaged twenty-five journalists in a workshop on how to use the Freedom of Information Act to source for information from Public Agencies and also how to make proper use of investigative journalism in their daily reportage.
Penpushin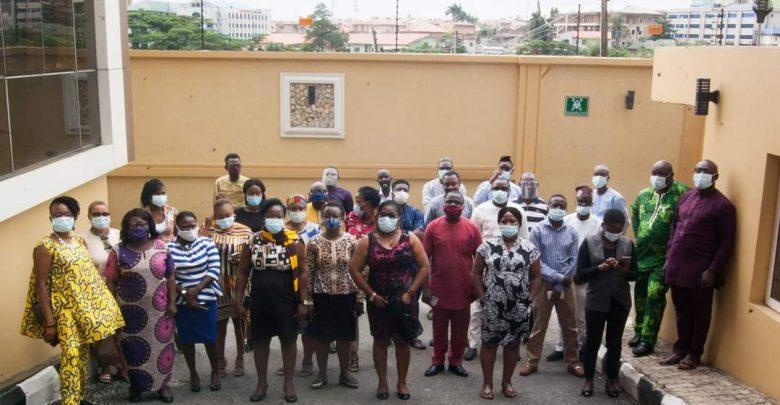 g reports that, the two day workshop  held in Lagos with participation of journalists drawn  from South –West of Nigeria and Edo State, was supported by the European Union support to Democratic Governance in Nigeria (EU-SDGN)
The Executive Director International Press Centre (IPC),Lanre Arogundade in his opening remarks said the workshop was in pursuant of the aims and objectives of component 4b: support to media of EU-SDGN project being implemented by his organisation to empower the Nigerian Media to be professional, issue-focused, gender and conflict sensitive in the reporting of democratic governance and electoral process.
Penpushing further reports that, the two day event touched on issues which include the role of media in ensuring good governance and government accountability, understanding and reporting campaign finance and political expenditure, frameworks and issues, using investigative reporting techniques to monitor compliance with campaign finance and political expenditure regulations, understanding the key features of freedom of information Act and deploying the FOI act and other investigative tools/methodologies in reporting coronavirus funds in the public interest.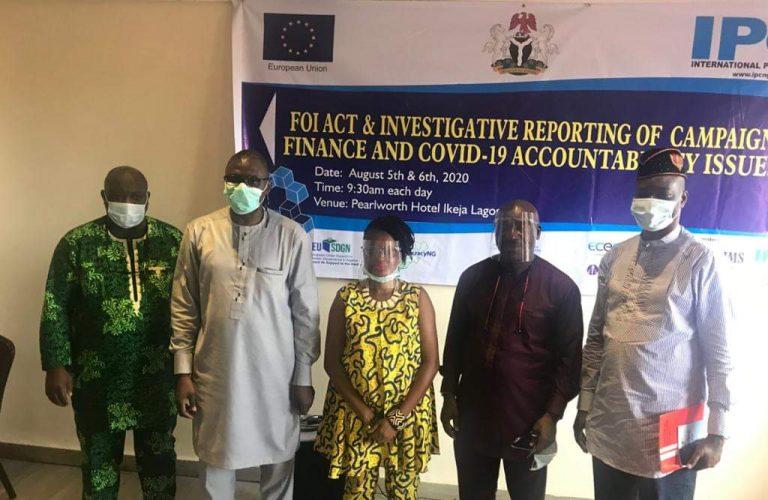 The five presentations at the workshop were handled by the Executive Director of International Press Centre( IPC),lanre Arogundade, the Executive Director of Media Rights Agenda, Edetaen Ojo, a freelance investigative journalist Tobore Ovuorie and Jide Oko, Executive Director  OJA Development Consult and Dayo Aiyetan Executive Director, International Centre for Investigative Reporting.
Penpushing also reports that,at the end of the two day workshop, journalists were admonished to use the knowledge gained to look for stories that are of public interest ,thereby holding government and politicians accountable to their promises and also check impurity in the electoral process.