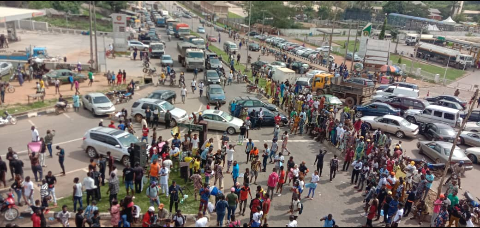 Crime
Hoodlums planning to infiltrate protesters in Ogun State
Hoodlums are now planning and making move towards infiltrating the ongoing peaceful protest of youths against the operations of the disbanded Special Anti-Robbery Squad (SARS) in Ogun State, investigations revealed.
Penpushing reports that, investigations conducted showed that, the suspected hoodlums have started disguising as genuine protesters, who have since the commencement of the protest being conducting themselves in peaceful manner.
The hoodlums as at the Monday were sighted at some of the protest grounds, and seen openly smoking Indian Hemp, with some of them later driven out from the protest grounds by the established genuine and peaceful protesters.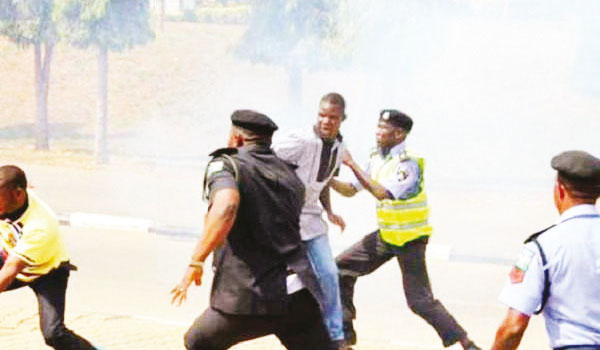 Penpushing further reports, as at the time of filing this report, leaders of the peaceful protesters had issued out a strong warning to the suspected hoodlums, who may want to take the advantage of the protest to cause havoc to steer clear from the protest
The residents in reaction to the development cautioned the youths to be security conscious of the unsuspecting emergence of the hoodlums in their midst, pointing out that some of the suspects are just interested to join the protest for their selfish interest
'Armed robbery gangs who also have members behind bars could also do this. It's becoming a mess. Many people are protecting their selfish and criminal interests. That's why the genuine protesters should watch their back', a resident cautioned.
'Abeokuta could also have a taste of a prison break. What I've been seeing since 6.30am today at the NNPC Mega Rally is so scary. Cult groups have been infiltrating the protesters, competing for stage appearances' another resident stated.
'Prostitutes and their customers are there. The yahoo boys are funding the drinks and food. Indian hemp is openly being sold and smoked. Police men are rightly and professionally staying away', a resident expressed worry.
'So, who would rein in these hoodlums reigning everywhere, since the common enemy is the police. Government must show leadership by calling for a dialogue with these youth groups before things finally get out of hand' a resident emphasised.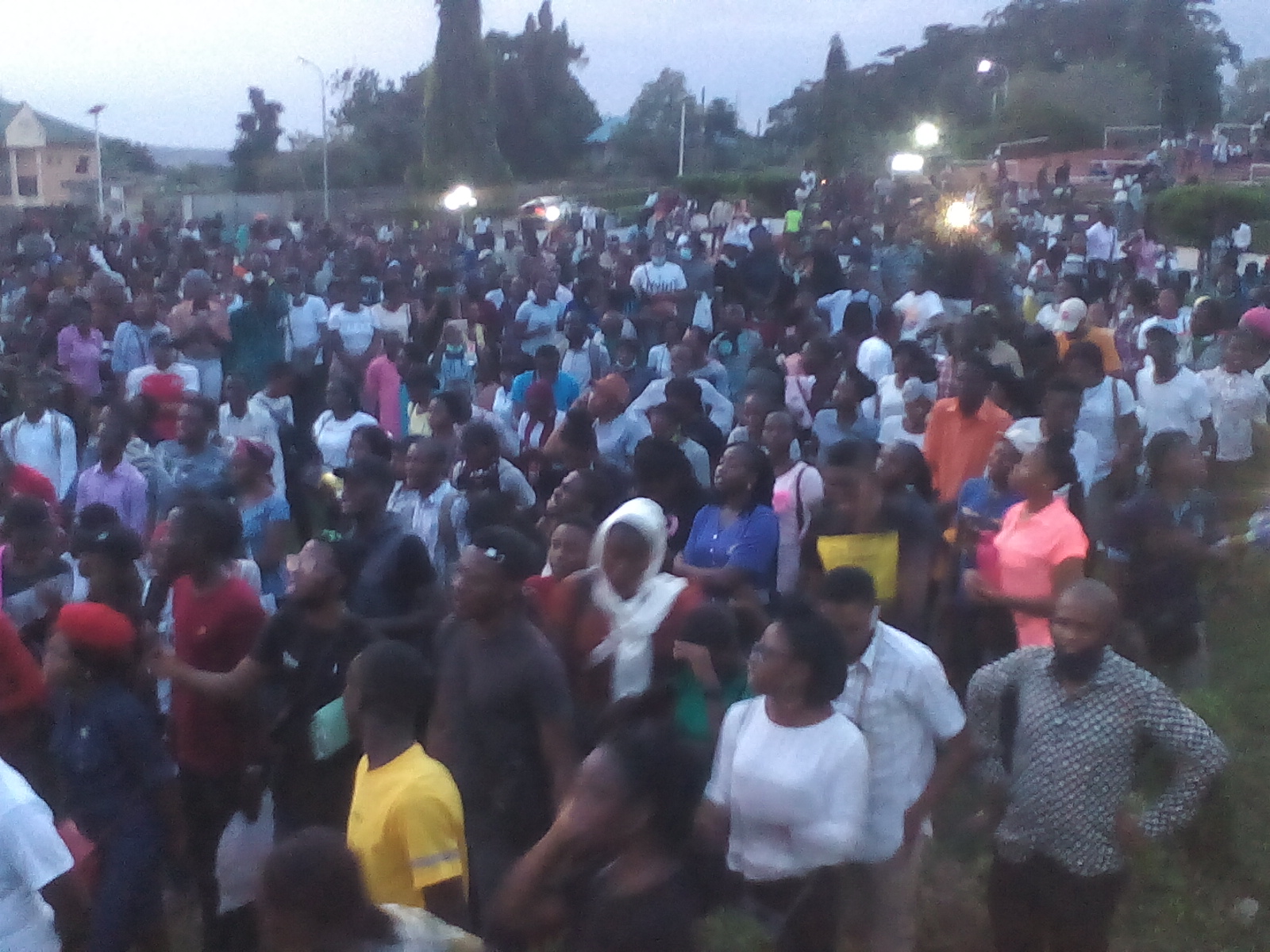 Penpushing also reports that, another resident expressed worry that the crusade as noble as it is lacks recognizable leadership, adding that with that, the protest could be manipulated, hijack and cause derailment of purpose.
The resident noted that, besides the leadership deficient, the goal post of the crusaders mission and objectives keeps shifting, stressing that the consequences of such unorganized groupings can better be imagined.
'We are already facing some of the fallouts – unauthorised blockade of highways/roads, leading to unaccountable man-hour lost; breakdown of laws and orders, as experienced now in Benin Jail break, etc', he stated
'With a view to bringing sanity into society, it's time the government applies the sticks' approach since the carrots' approach has failed in quelling the protest-turned-riots. We need order to 'restructure/rearrange/reorganize/replan' our dysfunction system; there is no doubt about it!', he emphasised