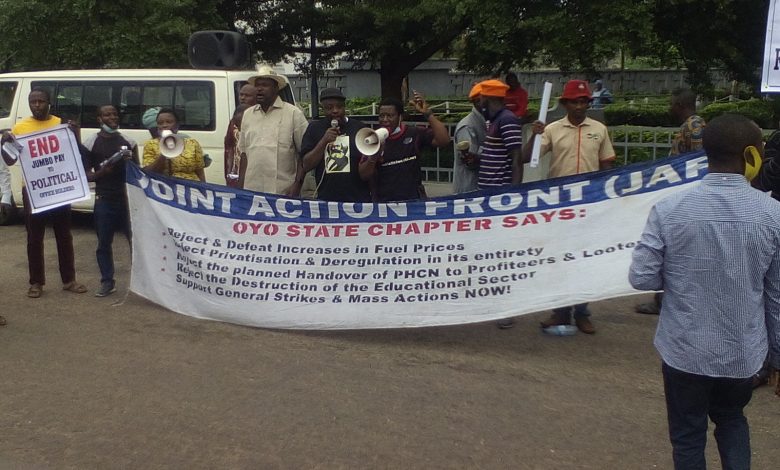 Metro Plus
Group begins mobilization against increment in fuel price, electricity tariff
Segun Showunmi in Ibadan
The Joint Action Front (JAF) on Wednesday commenced mass mobilization of Nigerians against the current increment in the price of petrol pump price and electricity tariff.
Penpushing reports that, the Coordinator of the Front, in Oyo State, Prof Ademola Aremu made this known while speaking with journalists at the front gate of the University of Ibadan(UI), where the mobilization kicked off.
The coordinator  noted that the mass mobilization signifies the beginning of a nationwide protest which will put all activities in the country to a standstill if their demands are not meet, pointing out that  President Muhammadu Buhari administration has reneged on its promises to reduce the price of petroleum to N40.
Penpushing further reports that, Aremu, who was flanked with other activists, called on Nigerians to join the protest in a bid to resist what he described as obnoxious policies of the present administration.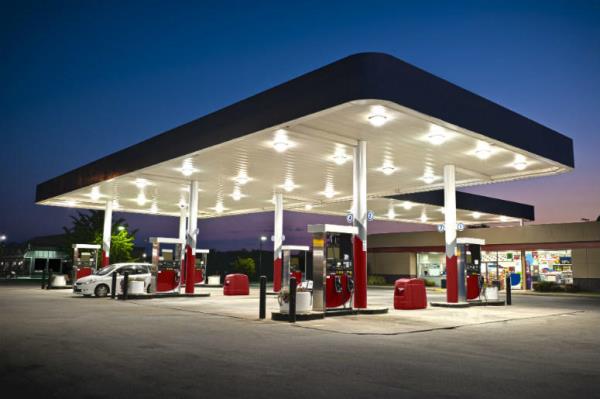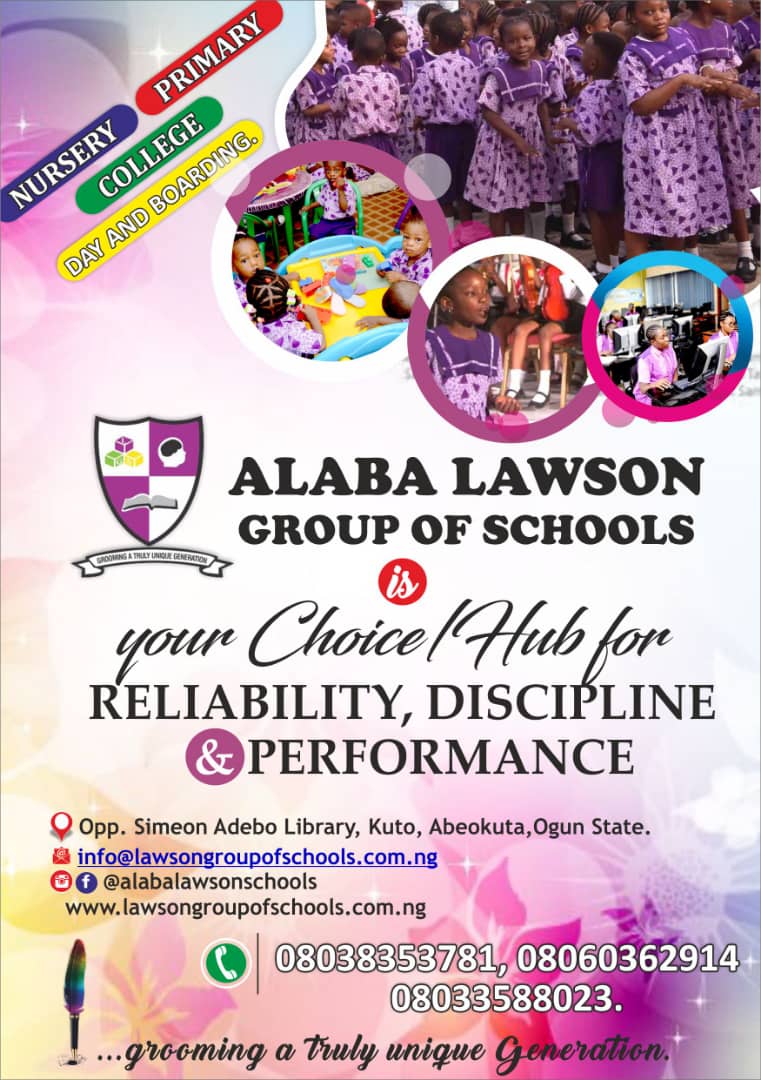 The group demanded the reversal of the petroleum price, reversal of electricity tariff and cancellation of stamp duty, stressing that, "today's mass mobilization is the third of such independent activities in the past nine years that JAF would rally nationwide resistance of Labour, CSOs and the suffering majority of Nigerians against hikes in prices of fuel and electricity.
"First, was the declaration of Mass Actions on December 20, 2011, which commenced on January 3, 2012 and culminated into the uprising of January 9 – 16, 2012. Second was the May 18 – 20, 2016 resistance, which was violently repressed by the Buhari regime and in which a section of the CSOs joined forces with the regime to organise a Conference at the Lagos Airport Hotel Ikeja on May 23, 2016 to sanction the total removal of so-called subsidy, with the
increase of petrol prices from N86.50 to N145
"The Joint Action Front (JAF) in alliance with other pro-people civil society organisations commenced this resistance, first, with a programme of mass mobilization simultaneously, holding in Lagos, Kano, Ibadan, Osogbo and Abuja'.
"As we commence, we reiterate our earlier call on the Congress (NLC) and Trade Union Congress to declare general strike Nigeria Labour and mass protests across the country.We welcome the declaration by the TUC for September 23rd.
Penpushing also reports that, the activists declared that mass mobilization shall continue till September 23rd and beyond until the working people and oppressed poor masses' demands are met".