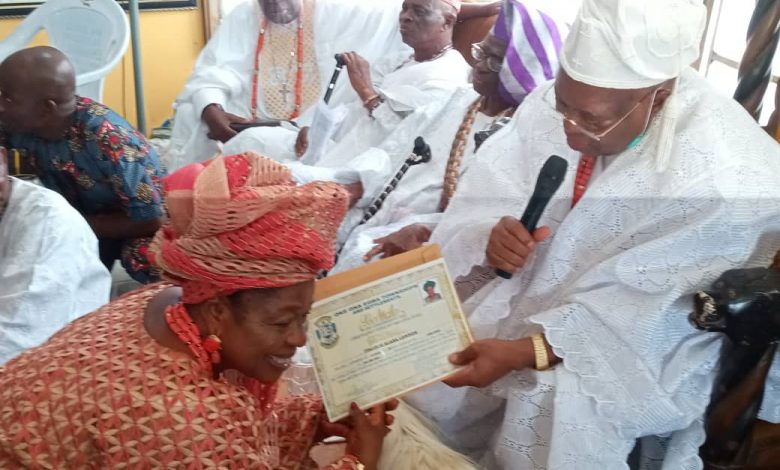 Metro Plus
Former President Nigerian Chambers of Commerce, Lawson becomes Iyalode Oke-Ona Egba
The first female and immediate past President of Nigerian Association of Chambers of Commerce, Industry, Mines, and Agriculture (NACCIMA),Alaba Lawson has added another feather to her cap following  her installation as the new Iyalode of Oke-Ona Egba in Egbaland of Ogun State.
Penpushing reports that Lawson installation took place on Saturday at the palace of Osile-Oke, Oba Adedapo Tejuoso,  located in  Ago-Oko area of Abeokuta, following the approval by the traditional chiefs of the town and endorsed by the monarch, with a certificate of office issued and presented to her.
The ceremony conducted under coronavirus protocols was witnessed by sons and daughters of the town, as well as other wellwishers which include the three  Queens of the monarch and members of the National Association of Women Journalists(NAWOJ), and Egba Christian Chiefs among others.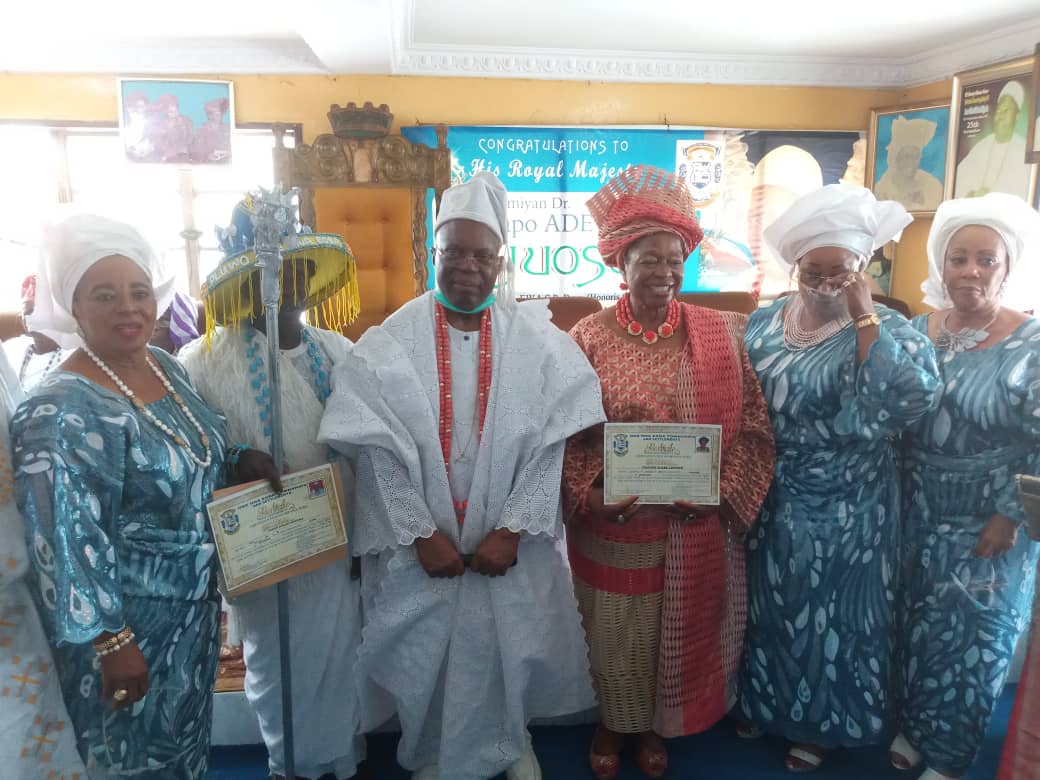 Penpushing further reports, the installation of Lawson as the 3rd Iyalode of Oke-Ona was conducted with olive oil which was applied on her forehead by Oba Adedapo Tejuoso, as well praise worship rented the air in appreciation to God.
The monarch in his speech disclosed that, Lawson who was Otun Iyalode before her promotion to the status of Iyalode was considered as fit and qualified for the new position based on her exemplary achievements and contributions to the developmental growth of the town
Penpushing also reports that the traditional ruler pointed out that Lawson, who is the Iyalode of Yorubaland is the pride of Oke-Ona, and the town as well Nigeria, hence, her successes  cannot be  wish away, expressing optimism that her tenure as Iyalode of the town will witness number of development.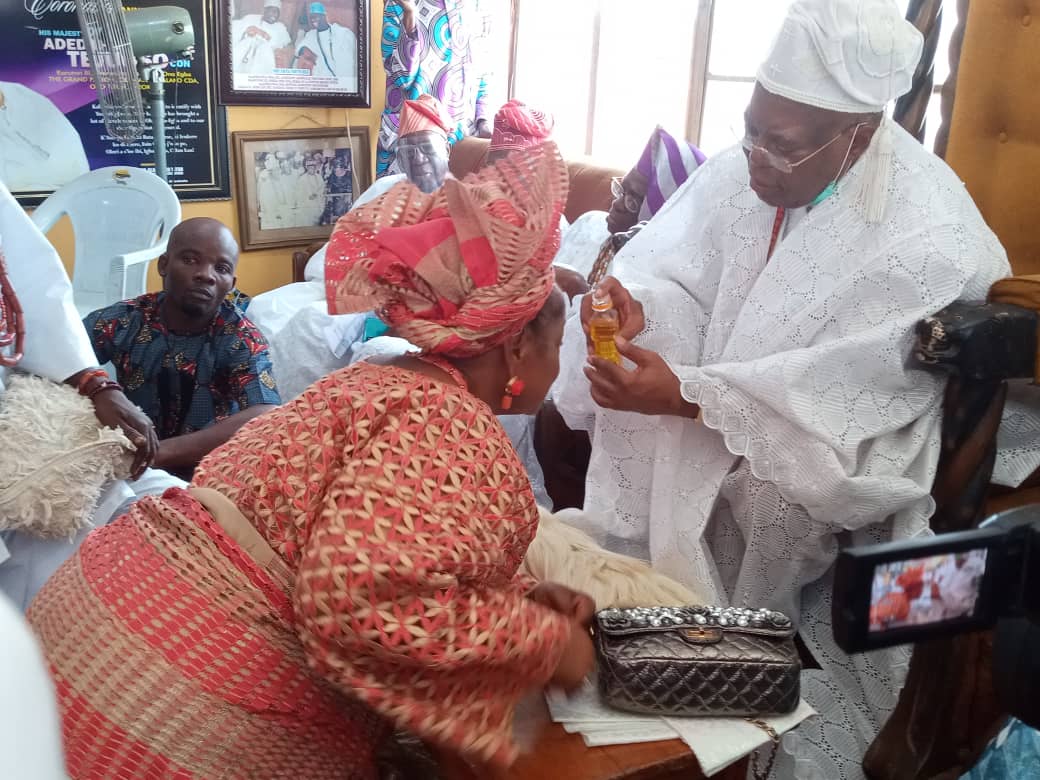 Penpushing reports that, Tejuoso called Iyalode Lawson to use her influence across the globe to uplift Oke-Ona and bring the town into relevance in all ramifications, stressing that the town was proud to be associated with her.
The Iyalode in her acceptance was full of praises to God, and pledged her commitment towards contributing meaningfully to the town, adding that she was delighted being considered for the position as women leader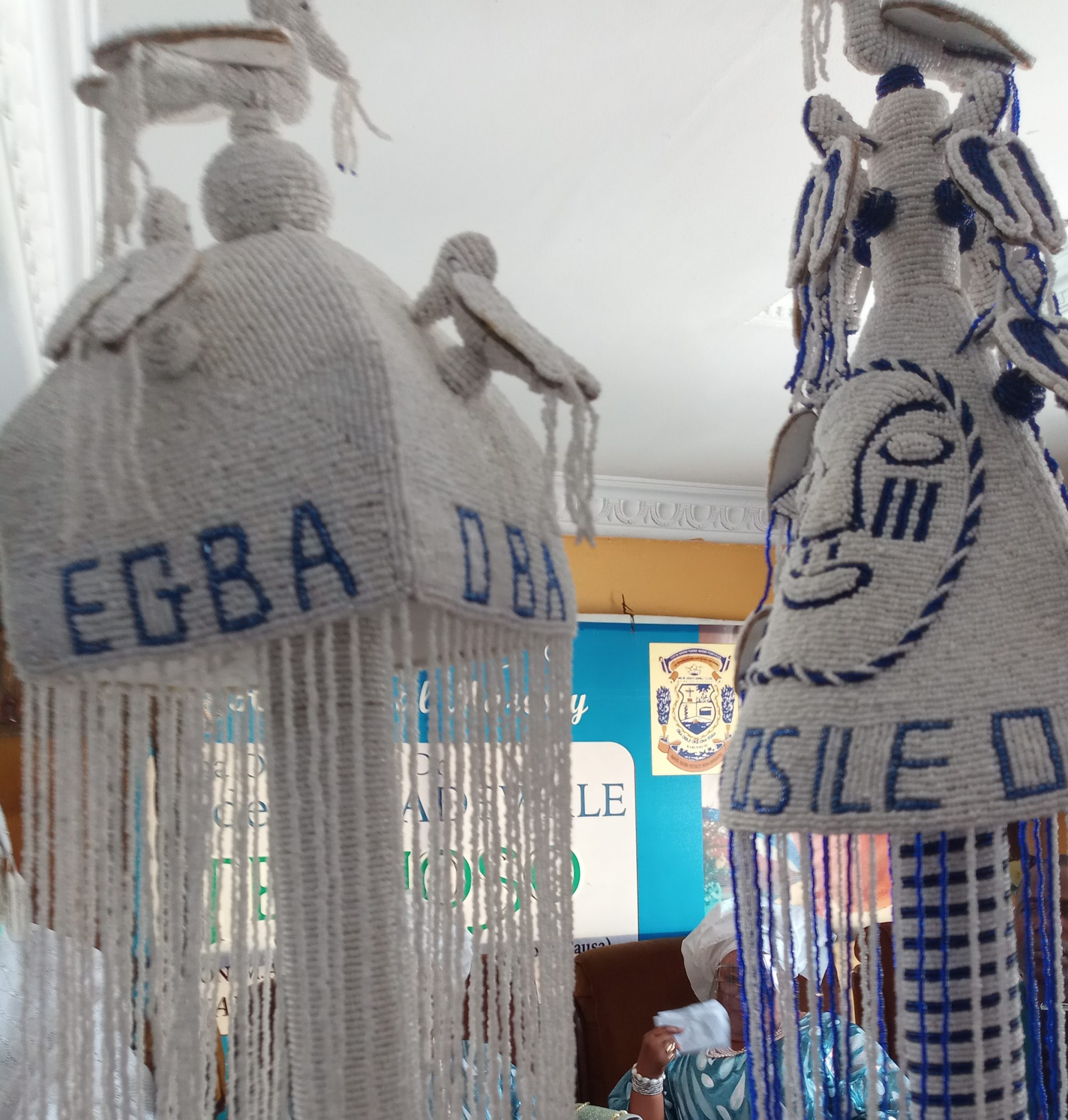 Penpushing further reports that, Lawson who used the occasion present a befitting staff of office  and royal umbrella to the monarch said she would use her office as rallying point for unity of  Oke-Ona Egba, stressing that, the monarch is a voice to be reckon with, within and outside the town.
The Iyalode Oke-Ona, who doubles as Iyalode Egbaland said she would not disappoint her office, the monarch and other chiefs, as well as the town, adding that she would be all out to support the positive growth of Oke-Ona, which is her biological root in Egbaland.
Penpushing also reports that, the Iyalode at the end of colourful ceremony entertained her guests at the palace, and  later the train of her guests  moved to her palatial residence at Quarry road in Abeokuta for another round of entertainment.