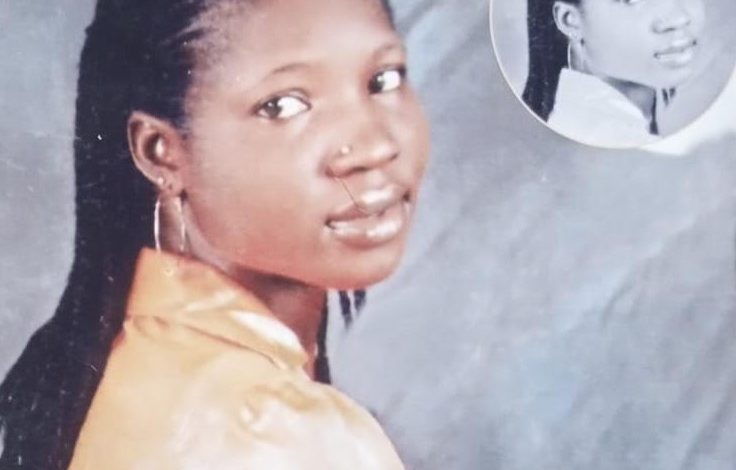 Features
For the records: Disabled women in the throes of violence
Contrary to beliefs that women with disabilities cannot be abused, this vulnerable community has grim stories to tell, writes Tomisin Adeyefa
The judiciary is the last bastion of hope for the common man. Anyone could believe that about the temple of justice in Nigeria, but not LatifatAdeleye.
Disfigured by a cruel acid shower poured on her by a jealous lover in 2011, Latifat still can't stop losing her composure each time she renders account of her experience with Gender-Based Violence (GBV).
"He said he will destroy my beauty if he can't have me', she narrates to the reporter, 'and he destroyed my beauty indeed."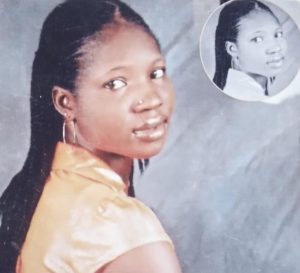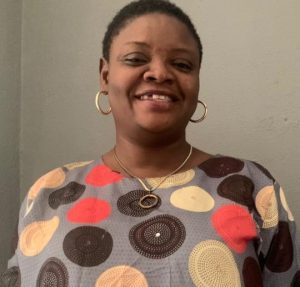 Her ordeal began actually when her family decided to upset her intimate relationship with a man who practices the Christian faith, she said. "I am a devoted muslim, and my family said they will not allow me marry the Christian man I am in love with."
Perplexed by family pressure, Latifat was left with no option than to rupture her affair with her lover and opt for another man who practices her Muslim faith. "But you will understand it wasn't easy for me to forget about my first lover because he was the only one I loved. And so this new man said he will not allow any other man marry me if I don't allow him marry me."
Her Muslim lover made good his promise — bathing her with acid on her way to the mosque 11 years ago.
And so began her tortuous search for justice that never came. "He ran away at first, but showed up when his sister was arrested in his place and confessed in a statement at the Panti police station that he perpetrated the act."
"But when we eventually got to the court in Ikeja, his lawyer asked him to tell the court the police extracted the confession under duress. And that's how the judge discharged him and threw the case out after some years later,' Latifat recalled.
Sustained bouts of Post-Traumatic Stress Disorder (PTSD) have since taken a toll on the once beautiful lady, and what now remains of Latifat are a battered heart, a burnt body and two empty sockets which once housed the eyes she lost to the acid bath in 2011.
Now married with a kid, Latifat says she does not trust the judiciary any longer to offer her the redress she desired. "I am not even interested in reopening the case again,' she told the reporter, 'he disappeared out of the scene after he was discharged at any rate. So I can't even find him again."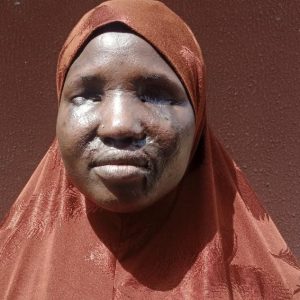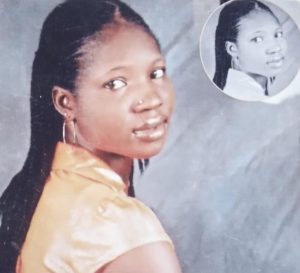 Yemisi Isado, hearing impaired, didn't have any qualms tying the nuptial knot with a man suffering the same disability as she did some 22 years ago. She was 24 then. But trouble began when he began to make a punching bag out of her at the slightest provocation, the 47-year-old fish farmer recounted. "He would beat me in the house and even in public glare for twenty years', Yemisi lamented.
"He is so jealous and must not see me greet any man or make friends even with neighbours, otherwise he will beat me and strip me naked there and then."
Like Latifat, Yemisi succumbed to family pressure not to ditch the marriage despite losing her front tooth to one of her husband's incessant battering. "I endured the beating and forced sexual intercourse for twenty years because my mother kept telling me I must not leave the marriage."
Yemisi's mother appeared to share a strong sentiment rooted deeply in social stereotypes and cultural bias. She worried that her deaf daughter might not find another man again if she abandons her troubled union. It would not matter that Yemisi suffered three miscarriages while the physical assaults lasted. "But my daughter had no option than to invite the police the last time he beat me and I fainted."
Her blood pressure spiked, and she came down with depression too, she narrated. "So I had to leave with my daughter eventually because I love my life, and I don't want to die."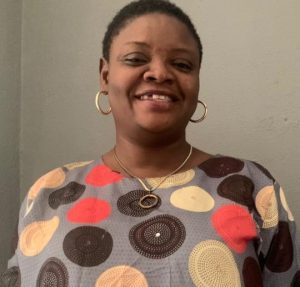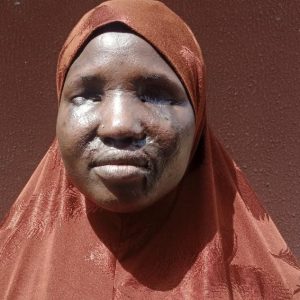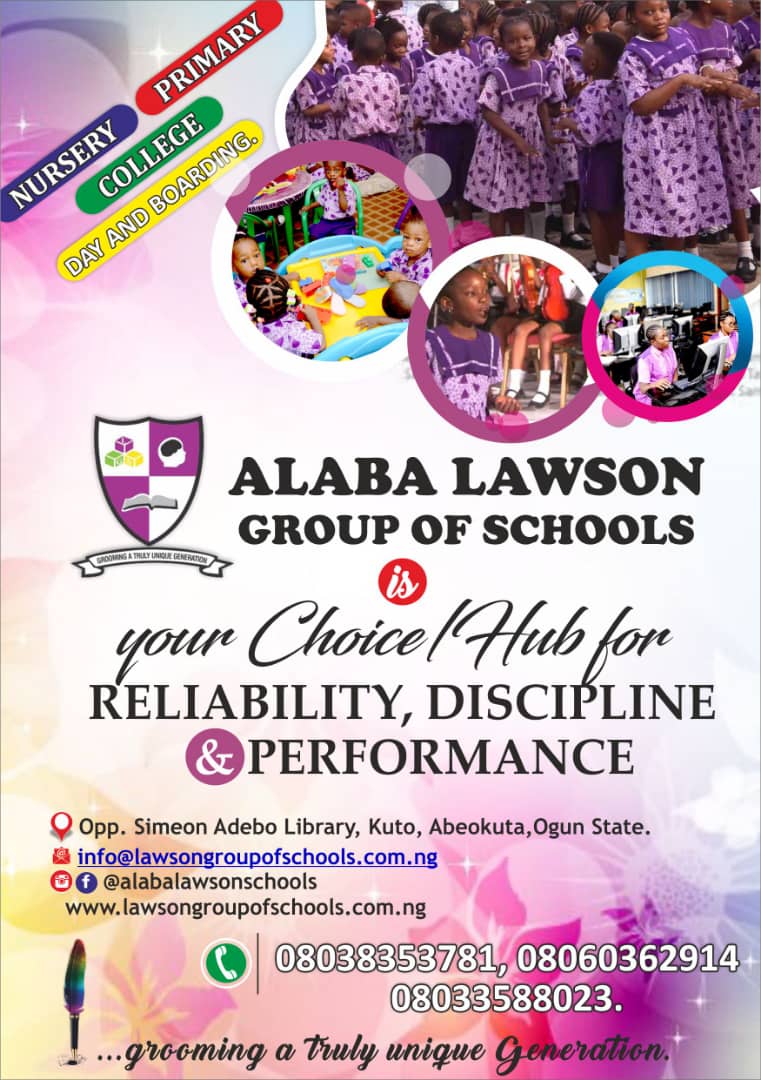 Out of the troubled union already, Yemisi, who is also the Chairman of the Deaf Women Association of Nigeria (DWAN) in Lagos State, now invests her time on her fish farming and advocacy for equal opportunities for the throng of hearing-impaired women in Lagos.
Research suggests that women with disabilities are more likely to experience domestic violence, emotional abuse, and sexual assault than their non-disabled counterparts. And to further exacerbate the experience, this community is left with little or no option to report the abuse, in part because they depend on their abusers for their care. Or because they are not informed about where to get help.
Abimbola Binutu perfectly exemplifies these realities in many ways. Hearing impaired and married to a man with auditory disability as well, She would rather keep mum and endure the physical, psychological and emotional torments of her marriage for seven years without any form of protection.
"He beat me for seven years,' she recounted, 'he will not take care of me or even help me with house chores despite giving birth to a set of twins through caesarian operation."
Living in the same house with her mother-in-law didn't offer Abimbolaa succour either. "She is always supporting her son because he is the only child,' Abimbola lamented. 'If I complain, she will tell me not to because I am living in a free house and feeding from her, so I should work and not ask her son to help me."
But the troubled union worsened when Abimbola made attempt to resist the decision of her husband to take another wife, she told this reporter. "First, he started bringing women to our room whenever I am not around, but when he now decided he wanted to marry another wife, I complained and his mother said I should leave if I am not satisfied."
Before long, the situation degenerated into a crisis and Abimbola was separated from her twin babies without her consent. "First they told me the children and my husband and his mother have relocated to Abuja, but upon investigation, I later traced them to where they relocated to in Igando, Lagos."
Asked why she didn't seek the intervention of the law while the violence against her went on, Abimbola offered the familiar response of most women with disabilities in Nigeria: "I don't even know where to go to."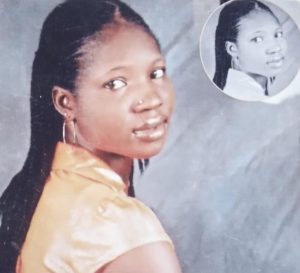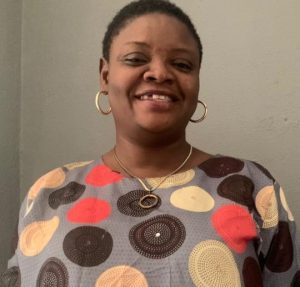 Unlike Abimbola, visually-impaired Asabi sought the intervention of the state to tame her violent husband actually, but not until after he had left her with a broken front tooth, she said.
Just coming out of a disrupted marriage with three children, Ashabi would soon fall in love with an equally visually-impaired lover after a while. "He was older and also had children from a previous marriage,' she recalled.
"Initially I didn't want to listen to him, but when he told me I needed an older person like him to take care of me, I agreed."
Things appeared smooth initially until Asabi had the first child for her new husband. "Then he suddenly changed and start assaulting me and my children from my previous marriage. He would beat me and my children and even call them bastards."
"After a while, I just told myself that I could no longer allow him violate my children. I love them and I didn't want anything that will affect them in the future so I had to make the hard decision to take all of them out and rent a one-room apartment where we live now. And even though he is not there for us, we are doing fine."
Intimate partner violence is no respecter of age, disability and gender afterall. A check at the Lagos State Domestic and Sexual Violence Response Agency (DSVRA) shows eleven cases of violent assault against persons with disabilities were recorded in 2021.
Titilola Vivour-Adeniyi, Executive Secretary of the DSVRA, said the agency received nine complaints of violence against women with disabilities alone.Six out of the victims were also women with "auditory impairment."
The other two victims were men, Vivour-Adeniyi told this reporter.
The scary statistics couldn't have been otherwise. Irene Patrick-Ogbogu, a polio victim  and Executive Director of Disability Rights Advocacy Center (DRAC),says women and girls with disabilities face triple-fold discrimination, first as women, then as women with disabilities. They are also very poor too.
But poverty is not about the barriers for Yemisi, Abimbola, Asabi and Latifatas well as their kindreds in the disability community. When the stigma attached to being a victim of sexual and gender-based violence isn't the reason why they would rather keep quiet about their experience, lack of accessto information and law enforcement agencies, in addition to communication barriers also dispirit women with disabilities to seek the redress they desire.
Everything points to ineffective laws and criminal justice system. And this vulnerable community will continue to reel under violent attacks until the criminal laws are strengthened with disability components that make it possible for every persons with disabilities to get justice for crimes against them.
Tomisin  Adeyefa is a blind with high cerebral and writes this piece from Abeokuta, Ogun State Capital Nigeria
FOOTNOTE: You want to share story with us? You want to advertise with us? You need publicity for product, or service, or   event? Contact us on WhatsApp +2348073463653 or email [email protected]
#news #features #metro #penpushing #media #opinion