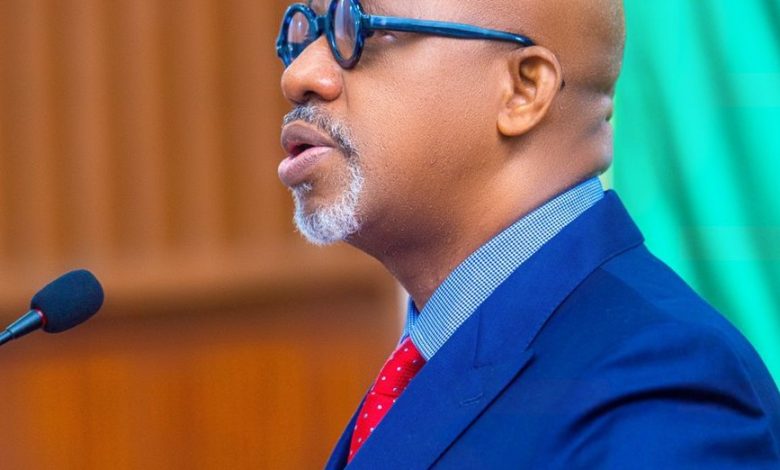 Features
For the records: Address delivered by the Governor of Ogun State,His Excellency, Prince Dapo Abiodun MFR, at the launching of Operation Mesa (OP-MESA) in Ogun State, held on Friday, 21st January, 2021
Protocols,
On behalf of the Government and the entire people of Ogun State, I welcome everybody to the inauguration of Operation MESA or OP MESA, as it is commonly called. This is a joint Internal Security Operational platform comprising officers drawn from the Army, the Navy, the Air force, Police and the Department of State Security. In our case, we are adding the Amotekun, So-Safe and other recognized security outfits recognized by the State laws in the fight against crime, criminals and criminality in Ogun State.
I commend the organisers and all other persons who have, in one way or another, contributed to making this event a reality. No doubt, the basic constitutional responsibility of any Government is the security of its citizens and welfare of the people. We therefore owe it a sacred duty to ensure security, peace and public order in Ogun State.
It is only in an environment guided by law and order that peaceful coexistence, political stability and socio-economic development, or even leisurely activities can thrive. Ogun State, as affirmed by major Security Chiefs has continued to be a safe haven for our people and perhaps the safest in the country. And just last week, during his visit to our State, President Muhammadu Buhari, GCFR, declared Ogun as "one of the safest States in the country".
We are determined and committed to invest more on security to make our State the safest State to work, live and play.The importance of security cannot be over-emphasized, as it is an underpinning factor in the actualizing of our 5 Strategic Pillars of I.S.E.Y.A.
We thank God that our investment in security has continued to yield positive results across all sectors. In particular, we have also continued to improve on our Ease of doing Business. We are now number 4 in the States ranking on the Ease of Doing Business in Nigeria and we are working on further improving our ranking this year.
Permit me to state that OP-MESA is not peculiar to our State. OP MESA is currently in existence in 26 States. Inexplicably, ours was allowed to literally become comatose. We are reactivating it through a Presidential consent sought by our Administration. This formation will benefit from the support that will be provided by the Ogun State Security Trust Fund through the donations and contributions from government, the private sector and similar non-state actors as well as the goodwill of individuals.
Like in politics, security too, is local. Across the Nigerian federation, pockets of violent clashes have sprung and escalated in new locales in the last decade. Community responses to these violent crises have been diverse and included the establishment of outfits to supplement or act in parallel to the security efforts of the Nigerian state — in some cases with backing from federal or state governments. These local security assemblages, community-based armed groups (CBAGs), are on the one hand contributors to local order, and normative conceptions of peace and security.
There is no gainsaying that in 2019, with increasing incidents of violence and attacks on farmers and travellers, we, the governors of Southwestern Nigerian states established Amotekun ("Leopard" in the Yoruba language), or the Western Nigeria Security Network (WSN). Today our Amotekun Corps is beefing up the capacity of the Nigerian Police Force (NPF) to provide security to rural and urban residents.
In addition to launching Amotekun, you will recall that I also set up and deployed a special security taskforce, the Joint Security Intervention Squad (JSIS), comprising of the military, Nigerian police, Department of State Services, and, Nigerian Security and Civil Defense Corps, the Vigilante Groups, amongst others as a quick response mechanism, particularly, to the troubled areas of the farmers-herders clash in Yewa axis of the State. The inauguration of OP-MESA today is a further confirmation that we are taking the security of lives and property for granted in our State.
This OP-Mesa Security outfit will therefore complement the existing security outfits that we have already launched such as "the Amotekun", Joint Security, JSS to further guarantee that we have good ambience in Ogun State and other necessary facilities.
It is part of a holistic approach to tackle insecurity in our State, especially in the face of a new resurgence of kidnappings on our interstate roads in the last couple of weeks. It is unacceptable that on January 8, 2022, two junior staff of a Federal Government agency were reportedly kidnapped at Onigaari Village on the same Lagos/Ibadan Expressway.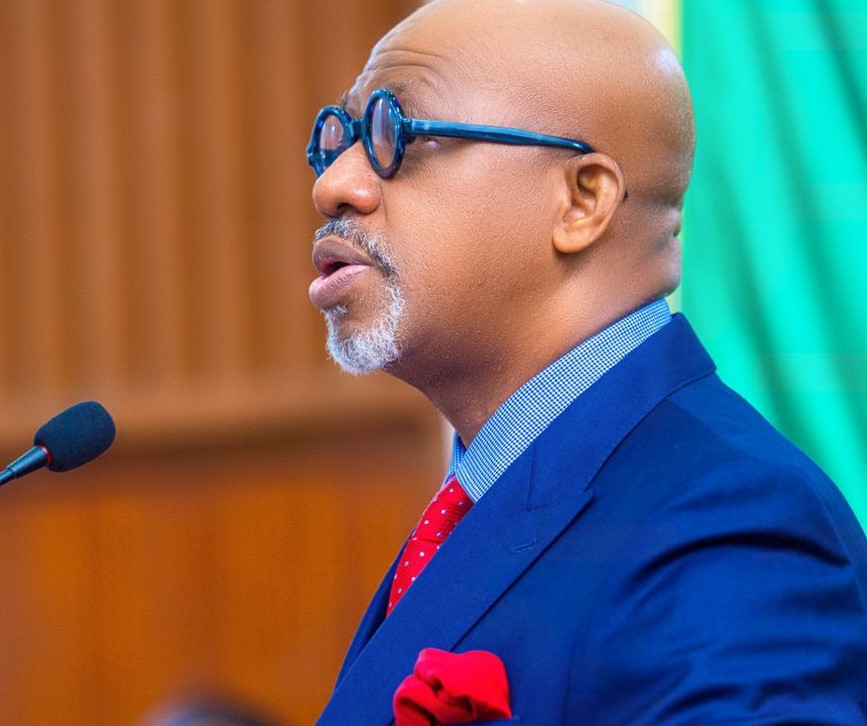 Again some travellers, including a popular actress, narrowly escaped being kidnapped on the same road last Saturday. These unscrupulous elements have no place in Ogun State. They are security threats to us. Why should moving from one state to the other become worrisome experience for our people? Why would the roads we are constructing and rehabilitating become a nightmare for people going about their legitimate businesses?
As a responsive and responsible Government, we cannot and will not fold our arms and watch as criminals take over our land and become an avoidable jeopardy to our joint and respective development strides.
We cannot afford to leave the lives of our citizens at the mercy of hoodlums. Our OP MESA team will traverse the local governments and work closely with CDAs, CBOs, traditional hunters, Amotekun everywhere and will be people-friendly and terror to hoodlums.
You will recall that I had a meeting with the Chairmen of our local councils in October, 2021 where I directed the chairmen of the 20 local government areas of the state, or as Chief Security Officers of their various LGAs to stamp out kidnapping, cultism, robbery, among others, so that the state can maintain its leading role as the industrial hub of the country.
However, it is essential that we must remind ourselves that those who engage in crimes are humans and they live within our various communities. We owe it a divine and constitutional responsibility to expose, report and apprehend those whose design is to return us to the Hobbesian age where live is brutish, nasty and short.
Permit me to note that Security is in the Exclusive List of the Federal Government. The Federal Republic of Nigeria ascribes to State Governors the responsibility of the Chief Security Officer of their respective States to that extent we will continue to be responsive and proactive.
We appreciate the focal position of Ogun State in the overall development agenda of the Nation.It is a fact that Ogun State is central as the Gateway State – the only access to the busiest sea and air ports of Nigeria from any of the other States. We share borders with four other States – Oyo, Osun, Ondo and Lagos State.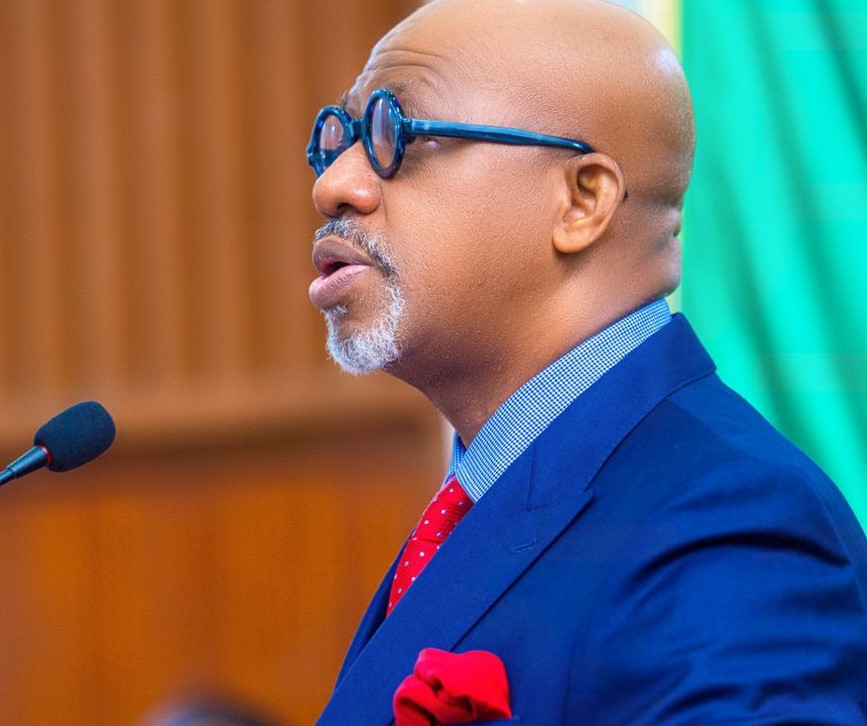 We are therefore central not just to the security of our State but the entire South-Western Region. I want to affirm that this OP-Mesa is established solely to fight criminals. And, we have no doubt that every members of this outfit will be disciplined, committed; dedicated;  and, be effective in tackling criminals and other related issues. This will go a long way towards building the people's confidence and trust.
I therefore enjoin our people to take ownership of this Security Outfit – "OP-Mesa" by collaborating and supporting the outfit. Together we shall make Ogun State a most hospitable and conducive place of our collective dream.
Let me restate that we will make Ogun State unhabitable for all  criminals. We will continue to fish them out; we will continue to smoke them out; we will arrest them; and, we will hand them over to the hand of justice.
With understanding our local dynamics we are not leaving out active citizen engagement because Ogun people are sophisticated and very alert to their civic and moral responsibilities. Citizen cooperation, in my view, will be cultivated as an essential element of a successful response to the new security threats staring us in the face. This is why we have also be active in providing answers to issues of motivation for our officers and men by supporting them with technical and logistics and building people's trust in our security institutions for greater effectiveness and efficiency.
We are doing all these and expanding access to government services, social development, and creating jobs because of the nexus between the macabre quartet of crimes, poverty, unemployment and drug addiction. We are equally  widening access to efficient administration of justice justice as we have emplaced accessible and trusted justice mechanisms that can serve as a vehicle for conflict mitigation as well as defusing tensions between and amongst our people, communities and with the government as enshrined in A.V. Dicey notion of the Rule of Law.
Let me call on all stakeholders including the private sector to embrace this initiative, and join us in this effort of ensuring security of lives and property in Ogun State, in particular, and Nigeria, in general.
Before I end this address, let me use this opportunity to thank our security agencies – the Nigerian Army; Nigeria Police; the Amotekun Corps; the Joint Security Team (JSS) and others for their commitment and efforts in combating crime in the Gateway State.
It is therefore with a sense of duty and responsibility that I formally launch the OP-Mesa Security outfit in Ogun State to the Glory of God and improved protection of lives and property in the State.
I thank you all for listening and God bless.
"Igbega Ipinle Ogun, ajose gbogbo wa ni o!"
Prince Dapo Abiodun, MFR
Governor of Ogun State, Nigeria
Friday, 21st January, 2022
FOOTNOTE: You want to share story with us? You want to advertise with us? You need publicity/live coverage for product, service, or   event? Contact us on WhatsApp +2348073463653 or email [email protected]
#features  #opinion  #penpushing  #media