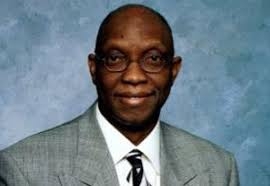 Archive
For the Record: BEING TEXT OF AN ADDRESS DELIVERED BY MR OLUSESAN EKISOLA AT THE CHANGE OF GUARDS AND INVESTITURE CEREMONY OF THE OTTA DOYEN LION'S CLUB ON SATURDAY, 13TH OCTOBER 2018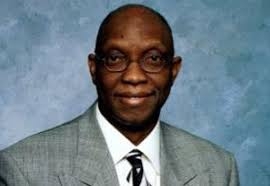 Studies show that Nigeria ranks as the tenth largest nation in the world, and by far the largest nation in Africa, with a population of about 200 million people. Before the British arrived in the early nineteenth century, Nigeria had two major types of education. In the Islamic north, education was strictly religious with a mallam drilling children as young as five years old in the teachings of the Qur'an and the Arabic alphabet. During the colonial era, larger cities set up bigger Islamic schools that included subjects such as math and science.
The indigenous system, the second type of education, students were taught the practical skills needed to function successfully in society. Usually children within two or three years of age belonged to an age-group. Think about Ọmọlúwàbí. Together, they learned the community's customs, and were assigned specific duties around the village, such as sweeping lanes or clearing brush. As they grew older, the boys were introduced to farming and more specialized work, such as wood carving or drumming.
Girls learnt farming and domestic skills. Boys often entered apprenticeship-type relationships with master craftsmen. Even in the twenty-first century, this kind of education is common. The war destroyed much of our educational framework, especially in eastern Nigeria. In 1976, Nigeria passed a law-making education compulsory for all children between the ages of 6 and 12. By 1980, about 98 percent, or over 15.6 million students of this age group were enrolled in primary school, up from 37 percent in1970. But military and civilian governments paid little attention to education, and the quality of education deteriorated nationwide.
In Africa's most populous country, about 60% of the population is below the poverty line and education has been relegated in the list of priorities. The literacy rate is only 65 percent. Education spending has decreased since 1996. Lions can help get our kids back through mentoring, into the mindset that with education they can be somebody in life. Sometimes this would just a few hours of members' time interacting with students in some schools weekly. Nowadays, most primary school students who finishprimary six never go on to junior secondary school. Those who do rarely go on to senior secondary school and for those qualified for higher education, very few openings exist.
The government has been trying to restore a damaged educational system in the last twenty years. Brothers and sisters, the harvest is plenty, but the laborers are few indeed. Nigerian schools are in a dire state as they greatly suffer from a lack of resources and unqualified educators to teach young pupils. May I therefore use this opportunity to appeal for your dedicated inputs in this regard as even small efforts can yield bounty harvests sometimes?
Distinguished Ladies and Gentlemen, Thank you for your time.
Olusesan Ekisola, GRI
Otta, Ogun State,
Nigeria.
Saturday, October 13th, 2018