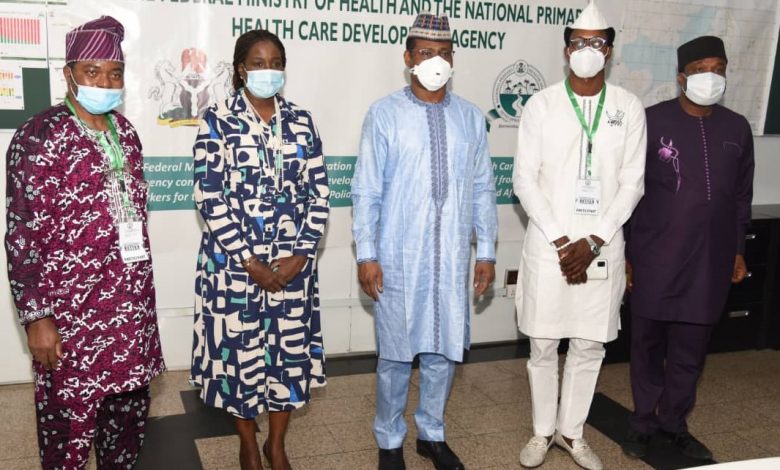 Opinion
For the record: Being speech delivered by Hon Adeyanju Adegoke Awoso,Chairman House Committee on Health Ogun State House of Assembly at a 2-Day Stakeholders Conference in Abuja
It was indeed a privilege to be part of A -2 DAY STAKEHOLDERS ' CONFERENCE organised by  House  Committee on Inter-Parliamentary Relation in collaboration with House Ad-Hoc Committee On COVID-19 between the 9th and 11th November, 2020.
The theme of the conference was "Building Back Better with Resilience" and it was held at the International Conference Centre Abuja FCT. It was attended in company of my amiable hardworking Commissioner for Health, Dr. Tomi Coker, P.S Ministry of Health, Dr Ayinde and the Executive Secretary of the Ministry, Dr Ogunsola.
At the plenary was Hon. Zakari Ya'U Galadima  (Chairman, House Committee On Inter-Parliamentary Relations) and Rt.Hon.Dr.Haruna Mshelia (Chairman, House Committee on Covid-19).
In the course of the programme and during COVID-19 pandemic,  Health Stakeholders realised that our Nation spent little on health sector through public finance. We realized that there is a need to implement reforms for medical tourism. There is also a need to help our Industry to produce most of our medical equipment so that exchange rate will not hit hard on our health sector again.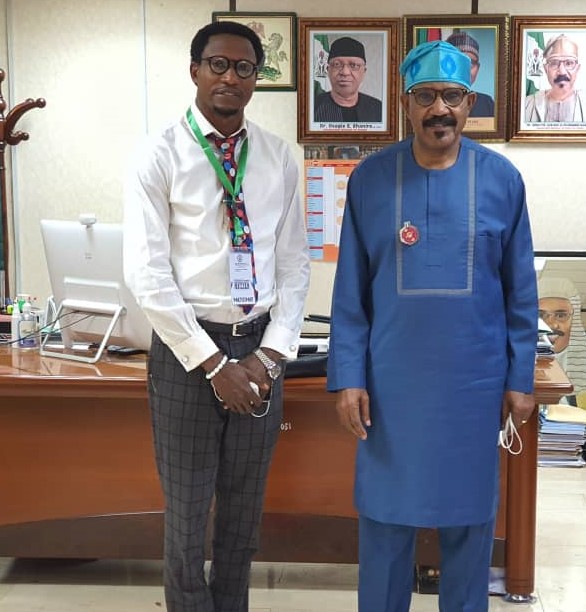 It was stated that government should support implementation of health Private Partnership Programs (PPPs), and that 15% of our GDP must be plunged into the health sector and the State should always be ready to prepare for future occurrence even though nobody prays for bad things.
It is on the strength of this foresight that i give kudos to Prince Dapo Abiodun for his insightful preparedness before the advent of COVID-19 pandemic. You will recall that His Excellency had already declared a state of emergency on our health sector since his inauguration so that our primary health centres across our 236 wards would be in good condition. PDA believes PHC are the closest Units to our various communities.
It is in His Excellency's plan to renovate one PHC per ward and which over 40 have been contracted out. Funds have been released despite the shortfall in our IGR for renovation of our PHCs and we have recorded over 40% completion if not for the pandemic. I believe it will have been more than that because of his passion and zeal for people's lives. My great town happens to be one of the beneficiaries.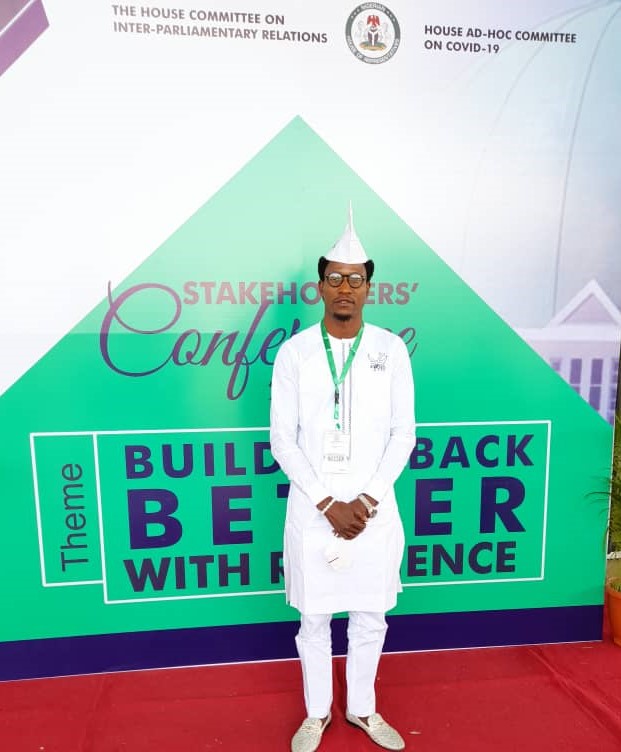 I must also salute PDA for giving his assent to health insurance bill and PPP bill in Ogun State.
The Objectives Of The Conference are:
* Building Inter-Parliamentary consensus through multisectoral and inclusive responses towards tackling the challenges posed by the Covid-19 pandemic and set the stage for building back better .
* Enshrine the role of the private sector and collaboration with the public sector in the mobilization towards building back better with resilience
Secure the commitment of the legislature towards ensuring appropriation for the Basic Healthcare Provision Fund (BHCPF), and other health financing and security instruments.
The Expected Outcome Of The Conference at the end of this 2-day stakeholders' conference are: legislators from the National and State levels will have an enhanced home grown legislative mechanism for building back better the post-pandemic Nigeria.
*A communique with the commitments of the legislature and private sector towards efforts to build back better with resilience
* A communique report that details all presentation, a summary of key discussions from the panels, and the communique for wider dissemination,  follow up, archiving , and working documents for potential legislative outputs.
*Wide media coverage across all platforms on the conference and the key outcomes.
From all indications about this pandemic,  and initial good intentions of Prince Dapo Abiodun,  the Governor of Ogun State, I will employ him to earmark if not up to 15% of the GDP as projected in this programme, it should not be less than 10% to our health sector in Ogun State  as we prepare the 2021 budget.  This will surely change the menace that is facing the health sector of this great Nation from Federal level to State level.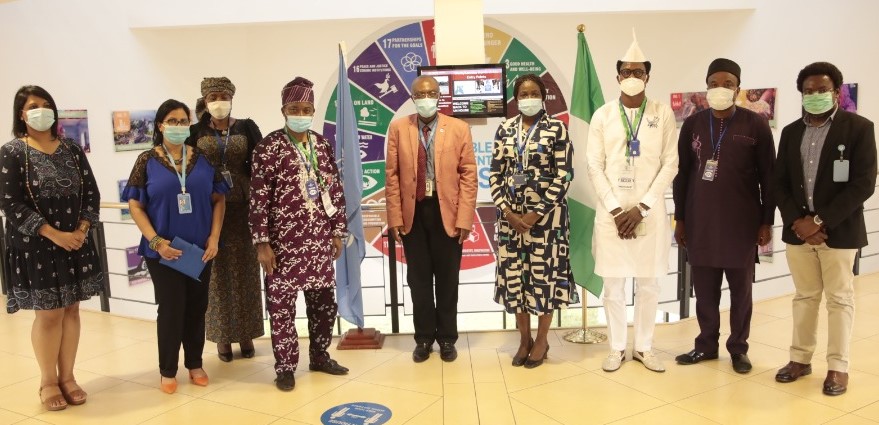 The Speaker of the Green Chamber in his speech promised that the Distinguished Honourable colleagues & his humbleself will prioritize health sector in the 2021 budget. In the same vein, I will enjoin my hardworking Governor to follow suit as he has done during the reduction of 2020 budget by adding more to the budget of Ministry of Health instead of reduction like other Ministries. It is by so doing that we can actualize his visions in the the Health Sector.
Now, we can all see that PDA is a visionary leader. Leadership foisted is good but leadership sought is better.  I strongly believe that the 9th Assembly under the leadership of Right Honourable Speaker,  Prince Olakunle Oluomo, House committee on Health which I happen to be the Chairman and my Distinguished Honourables will give total support to PDA on this because health is wealth. Only a healthy person can think of tomorrow so our health should come first in line with the late Sage Chief Obafemi Awolowo the Authentic Remo man whom PDA is tolling in his palth
Baba Awolowo in his first budget speech to the then Western House of Assembly in 1952 said, "his Government would give top priority to health and education as far as the budget would allow" Therefore, i strongly believe that Ogun State health sector is in safe hands with Governor DA and Dr. Tomi Coker the Commissioner for Health owing to her vast experience from where she came from. Since she has taken the leadership mantle, she and her team have demonstrated unparalled proficiency.
After the Conference, we visited Stakeholders that matter in health sector in FCT by building the synergy that will take Ogun health sector to the best level not just next level. We went to seek for support for the Ogun heath sector at the office of the Minister for State of health, Dr.(Senator) Adeleke Olorunnimbe  Mamora, the son of the soil in Ogun,  World Health Organisation (WHO) office in United Nation building Abuja and Executive Director Office of the Federal Ministry Of Health and   Primary Health Care Development Agency whom they all gave accolade to Ogun State Delegation for the harmonius working relationship between the Executive and legislative Arms.
Fellow Citizens, this is my experience in delivering the value of good governance at the 9th Assembly irrespective of our different political parties. I am not surprised recently when I heard the good news that PDA got best Governor award on Education because of his passion and zeal for Education in Ogun State. I am certain that prince Dapo Abiodun will also be awarded as best Governor on Health matters soonest. The Right Honourable Speaker, Prince Olakunle Oluomo, the Hon. Commissioner for Health Dr . Tomi Coker and her team are just round pegs in round holes.
God bless Prince Dapo Abiodun
God bless 9th Assembly
God bless Ogun West
God bless Ogun State
God bless Nigeria.
Igbega Ipinle Ogun, ajose gbogbo wa ni.
Mudunmudun Ipinle Ogun, ajo je gbogbo wa ni oooooooooo!!!
Signed: Hon.(Chief) Adeyanju Adegoke Awoso the authentic triple "A" representing Yewa North 1.
 FOOTNOTE: You want to share story with us? You want to advertise with us? You need publicity for product, or service, or   event? Contact us on WhatsApp +2348073463653 or email [email protected]