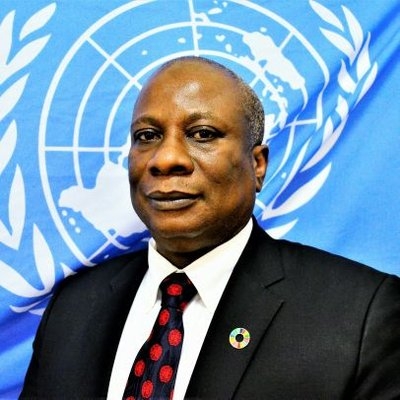 Archive
For the Record: A GLOBAL FIRST FOR HUMANITARIAN ACTION: NIGERIA'S BUSINESSES PARTNER WITH THE UNITED NATIONSTO SUPPORT THE NORTH-EAST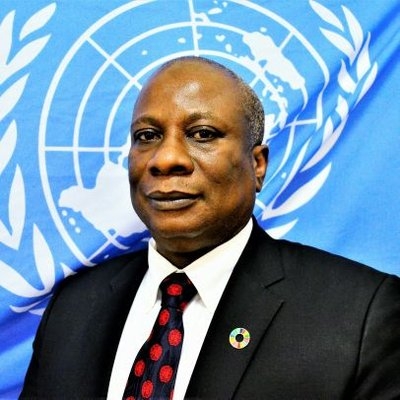 In October I visited the town of Bama inBorno State, where over 23,000 people – mostly women and children -have fled violence and now live in a crowded and dusty camp. One thousand more peoplearrived in the camp in October alone. Civilians in the worst-affected states of Adamawa, Borno, and Yobe continue to bear the brunt of a conflict that has led to widespread forced displacement, human rights violations, and loss of livelihoods and income. It has also led to despair and loss of hope.
One of the people I met in Bamawas Halima. She is a mother of six young children from a remote community in Borno State that was attacked in 2016 by non-state armed groups, causing her to flee for her and her family's lives. In the chaos, she was separated from her husband and children. When I met her, they had all just been reunited. It was extraordinarily moving to hear Halima speak of the joy of seeing her family once again.
The experience of displacement and terror that Halima and her family underwent, mirror that of millions of displaced vulnerable and innocent civilians across north-east Nigeria. Most of them continue to rely on humanitarian assistance – like food, clean water medicine and safe water – to survive.Since the beginning of 2018, about 200,000 people have arrived in the nearly 270 camps in the northeastern states. The crisis has left more than 7 million people in need of emergency assistance to survive and stay safe.
The needs are great and the situation dire, but much can and is being done, by the Government of Nigeria, the United Nations and other international and Nigerian humanitarian organisations.  Over 3,000 aid workers, the vast majority ofwhom are Nigerians, are working daily to support those most in need.
Private sector companies and investors have a pivotal role to play in responding to the humanitarian crisis – and many are already actively helping and supporting their fellow Nigerians. 
While Nigeria is hit by one of the world's worst humanitarian crises, it is Africa's biggest economy and home to one of Africa's most vibrant private sectors. The initiative that the UN and Nigeria's business leaders will launch on Thursdayis a new way for commercial entities and entrepreneurs to become directly involvedin the humanitarian response to the crisis.By tapping into this strong and vibrant private sector we can collectively provide more aid to more people.
The Nigeria Humanitarian Fund-Private Sector Initiative (NHF PSI) presents a unique opportunity to create a blueprint for future private sector engagement in humanitarian action across the globe, and to use a United Nations fund that is measurable, accountable and effective. Since its inception in May 2017, the Fund has allocated close to US $70 million in humanitarian assistance, supporting the response to the cholera outbreak this year and providing aid to hundreds of children with malnutrition.
The NHF PSI opens a pathway to participate in the process of not only meeting the immediate needs of hundreds and thousandsof families affected, but also in their recovery process.Companies that take part can helpinvest in not only saving but also rebuilding the lives of Halima and the millions of others whose lives have been torn asunder by violence.  This investment provides a beacon of hope for a brighter future. This is business for good.
Edward Kallon is the Humanitarian Coordinator of United Nations Nigeria,